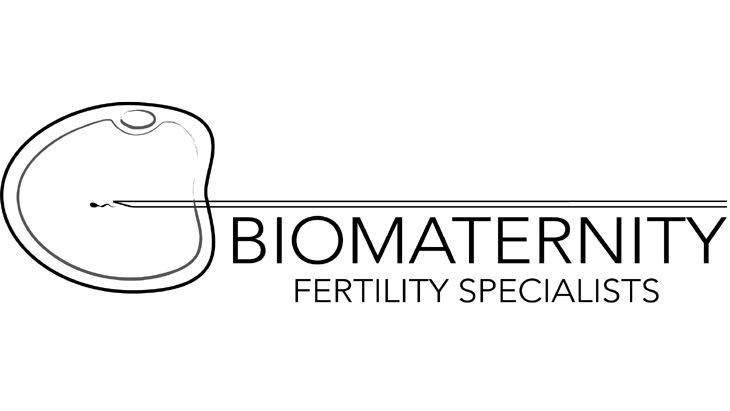 BIOMATERNITY

Infertility clinic in Athens, Greece
About BIOMATERNITY
BIOMATERNITY is a highly regarded infertility clinic located in the scenic city of Athens, Greece. The centre is renowned for clinical excellence and has many years of experience in providing local and international patients with a comprehensive range of infertility services including In-Vitro Fertilisation (IVF), Egg /Embryo Donation, Donor Insemination, IntraUterine Insemination (IUI), In-Vitro Maturation (IVM) and Frozen Embryo Transfer (FET).
The key characteristic that sets BIOMATERNITY apart from other infertility clinics in Greece and the rest of the world is their commitment to ensuring a professional, personalised service for all of their patients. The clinic is constantly investing in new technology and medical innovations in order to be able to offer their patients the most modern infertility treatments available.
The clinic has brilliant success rates, and has expertise in performing a comprehensive range of infertility treatments for travelling patients.
Infertility treatment in Greece
At BIOMATERNITY, the clinical staff are highly trained and experienced making them leaders in the field of infertility.
The treatment process begins with a personalised consultation, where their clinicians will decide the best course of treatment dependent on the patient's own individual requirements and needs.
The clinic has access to excellent, award winning facilities and is designed to provide a number of specialist infertility procedures, including:
View full list of infertility treatments
Other medical services available include:
Gynaecology and Obstetrics
Pregnancy Follow-Up
Evaluation and Management of High Risk Pregnancies
View the full list of medical services
Facilities
The BIOMATERNITY clinic is home to some of the most up-to-date infertility equipment, and state-of-the-art facilities, meaning they can provide some of the most modern procedures with excellent success rates.
Fertility Unit and in vitro fertilization
Laboratories (reproductive Biology, Anatomical Pathology, Clinical Pathology: Microbiology / Biochemistry / Immunology / Hormonology / Haematology / Molecular Biology; equipped with modern, advanced technology, immunobiochemical analysers and high quality reagents, ensuring accuracy and precision)
Diagnostic Departments (cytology, Medical Image: Diagnostic / Ultrasound / Radiology / Open MRI Scanner / 64-slice CT Scanner / Digital Mammography / Stereotactic Biopsy / Elastography, Cardiology, Endocrine and Diabetes and Neurology)
The clinics operating theatres and laboratories meet the highest standards of hygiene and safety, are fully equipped with the latest medical technology and fully digitalized allowing communication with other medical centres abroad (telemedicine), for verification purposes and/or know-how transfer from and to abroad.
International patients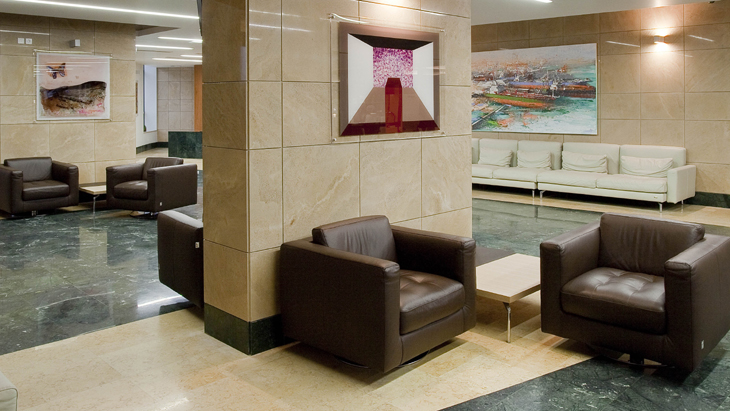 BIOMATERNITY's patients are able combine their top-quality treatment with a unique vacation in Greece, one of the most popular tourist destinations in the world.
BIOMATERNITY has treated patients from all over the world, providing a high standard of care using their cutting edge advanced reproductive technologies.
BIOMATERNITY operates in a strategic position in Palaio Faliro, a coastal suburb in the southern section of Athens, part of the unique Athens Riviera, located:
40 km from the International Airport,
4,5km from the historic center of Athens,
8km from the International Port of Pireus.
To make the travel for their international patients as stress free and enjoyable as possible, they have partnered with a variety of travel agencies operating worldwide, and hotels situated to the southern suburbs of Athens where the facilities are located.
Through their international coordinators, who are available 24/7, they offer any kind of assistance that you might desire such as how to book your flight and accommodation, how to move in the city, what to see, where to eat and all the local tips to uncover the joyful life in Athens.
Certifications
ISO 14000 ISO 14001:2004 - Environmental Management-TÜV Rheinland 2016, SWISS CERT 2017
ISO 9001:2008 - Quality Management for all services offered-TÜV Rheinland 2016, SWISS CERT 2017
ISO 22000:2005 HACCP - Hazard Analysis and Critical Control Point for catering services-TÜV Rheinland 2016, SWISS CERT 2017
QUALITY IN INTERNATIONAL PATIENT CARE - TEMOS International
BEST HOSPITAL OF THE WORLD 2015 - Officially Recommended by Diplomatic Council of United Nations in cooperation with the international certification body TEMOS International
PREFERRED PARTNER HOSPITAL 2016 - Officially Recommended by Diplomatic Council of United Nations in cooperation with the international certification body TEMOS International
PREFERRED PARTNER HOSPITAL 2017 - Officially Recommended by Diplomatic Council of United Nations in cooperation with the international certification body TEMOS International
Languages spoken
English
Greek
Italian
Russian
French
Romanian
German
Treatments
Contact details
Medical tourism articles
More articles >
Medical tourism news
Men with high DNA fragmentation can now achieve their own children

The researchers of Biomaternity, the well-known and esteemed fertility specialists in Athens, Greece, have identified a breakthrough in fertility treatment. According to the research findings, the good quality of oocytes taken from egg donors below 28 years of age could fix serious issues of sperm quality
More news >