Treatment abroad : Malaysia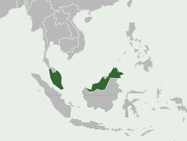 With sophisticated, government-regulated healthcare for tourists, Malaysia is growing in reputation as a preferred destination for international patients, now featuring in the top five of global medical tourism destinations.  
Medical tourism in Malaysia is promoted and regulated by the Malaysia Healthcare Travel Council (MHTC), a well funded and resourced government organisation that works closely with the Association of Private Hospitals of Malaysia to offer high quality medical treatment at prices that must, by law, match those charged to domestic patients.  Hospitals registered by the MHTC are required to meet stringent standards set by the Malaysian Society for Quality in Health, which is itself recognised by the International Society for Quality in Healthcare (ISQua), ensuring the highest possible standards of safety and quality of care. 
The Malaysian healthcare system is a modern, world-class service meeting all international standards.  Many of its specialists are trained in Australia, New Zealand, the UK and the USA, and the hospitals are fully equipped with the latest state-of-the-art technology. Pricing is highly competitive and affordable. As befits a former British Colony, English is widely spoken throughout the country and western visitors feel at home with the infrastructure and governmental processes. An exciting array of leisure activities and sightseeing opportunities make Malaysia an attractive destination for medical tourism.
The MHTC is designed to act as a 'one-stop' referral point for travellers seeking healthcare in Malaysia, providing detailed information and advice via their website and dedicated call centre, MHTC Careline.  A medical tourism concierge service and lounge at Kuala Lumpur airport ensures that all health tourists arriving in the country are fully supported and cared for, guaranteeing a seamless and stress-free experience.