Dental treatment abroad costs
With access to affordable NHS dentistry becoming increasingly difficult and the costs of private dentistry becoming prohibitively expensive, a significant number of people in the UK are now seeking dental treatment abroad.
Modern, high quality treatment is available worldwide at prices significantly lower than at home, and many people choose to combine their dental treatment with a relaxing holiday. Popular procedures include cosmetic and restorative dental techniques such as implants, crowns and bridges, veneers, composites and ceramic inlays/onlays, teeth whitening and orthodontic braces.
Compare the cost of...
Clinic of the month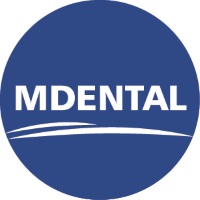 MDental Clinic Hungary welcomes you in the heart of Budapest with affordable dental treatments with high quality modern equipment, methods and a highly qualified dental team.
The clinic is specialized in a wide range of treatments and services including dental implants, crowns, veneers, bridges, tooth whitening, dental hygiene…