Porcelain veneers and porcelain crowns in India

Treatment: Veneers (8 Porcelain veneers)
Provider: Avance Dental Care
Date: Apr 2017

Margaret from Toronto, Canada is able to smile again following cosmetic dental treatment at Avance Dental Care in Chandigarh, India.

"In ALL HONESTY this is the BEST Dental Practice I have ever been to and never did I receive the genuine services I received at AVANCE. The most welcoming attitude from all staff. The Results, the Treatment, the Concern. I was treated like a Valuable human being and not just a quick treatment."

Other patient stories of dental treatment abroad
Crowns and implants in Croatia 15-Jan-2010
Crown - Full porcelain - zirconium (e.g. PROCERA or LAVA)
Ray Thomas, 75, from Milton Keynes lost a number of teeth in his thirties and forties. His NHS dentist recommended implants in the 1990s when he was aged in his early 60s but he was turned down by the dental hospital and by 2004 his second set of upper dentures had become ill-fitting.
A Hollywood smile in the sun 04-Apr-2011
Crown - Full porcelain - zirconium (e.g. PROCERA or LAVA)
After investigating treatment in the UK, and being very disheartened by the costs of replacing old crowns, Manuela broadened her horizons and looked for treatment abroad.
Dental veneers in Cyprus 16-Mar-2010
Porcelain veneer
Laura Cunningham from Swindon had always been embarrassed about her smile and her teeth which were discoloured and eaten-up, making her feel self conscious in photographs.
Tooth whitening and veneers in Cyprus 01-Jan-2013
Tooth whitening - One hour treatment
Keith Flynn from Manchester felt depressed about his teeth after giving up smoking because the habit had damaged his teeth to the extent that they looked like dull yellow stubs, and every time he brushed his teeth he felt bad about what he had done to his smile.
Dental implants in Cyprus 11-Feb-2013
Dental implant - Branemark
Kathy Holland from London needed to get some implant work done but she was put off by the high prices in the UK, which were as high as £2,200 each.
Low cost dental veneers in Budapest 24-Jun-2010
Porcelain veneer
Ms Langlois, a 35 year old lady living in the UK was interested in cosmetic dentistry. Her old dental veneers were 12 years old and felt thick. She contacted VitalEurope, wrote about her oral status and asked for a proposal.
UK nurse can afford a beautiful new smile in Budapest 27-Apr-2012
Porcelain veneer
Lesley Tiffin, a 36-year-old nurse from Newcastle, was unhappy with her smile but couldn't afford the expensive dental treatments in the UK, which were around £5500.
Root canal treatment and teeth whitening at Fortis La Femme in India 04-Jun-2011
Root canal treatment - Back teeth
A Brazilian woman received root canal treatment and teeth whitening from Fortis La Femme in New Delhi, India. Syndra remembers her experience with Fortis Healthcare: "Since 2008 I have been taking care of my health and my teeth at Fortis La Femme in Greater Kailash 2.
Dental veneers and teeth whitening in the Philippines 03-Apr-2011

Sarah Alexander, 49 from Fulham, had been quoted £650 in the UK for veneers and £1,000 for teeth whitening. This was too expensive so she decided to look into dentistry abroad.
Drama student Lucy travelled to Poland for dental veneers 15-Feb-2011
Porcelain veneer
Following a sports injury drama student Lucy Osborne needed dental veneers to improve her smile. But as a student she couldn't afford treatment in the UK. Lucy's Polish friend Kasia mentioned that Poland is becoming increasingly popular with dental tourists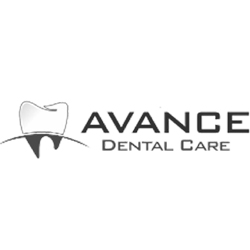 Avance Dental Care
Dental clinic in Chandigarh, India
Clinic of the month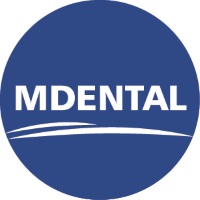 MDental Clinic Hungary welcomes you in the heart of Budapest with affordable dental treatments with high quality modern equipment, methods and a highly qualified dental team.
The clinic is specialized in a wide range of treatments and services including dental implants, crowns, veneers, bridges, tooth whitening, dental hygiene…