PROFILE
Stem Cells 21 is based in Bangkok, Thailand. They aim to provide safe and effective stem cell therapy to combat a range of degenerative diseases and conditions. The vast range of stem cell treatments on offer include: anti-aging treatments, neurological treatments, vision and hearing treatments, immune disorder treatments and joint, back and pain treatments.
Treatments at StemCells 21
Anti-aging and rejuvenation stem cell treatment at StemCells 21
Aging occurs due to the progressive depletion of stem cells. In order to slow down, or even reverse, the process of aging, the cellular medicine specialists at StemCells 21 in Thailand strive to provide therapy with new adult regenerative stem cells, which can treat a wide range of diseases and conditions. They offer:
Stem cell anti-ageing
Cell enriched fat transfer
ED treatment
Menopause treatment
Platelet rich plasma therapy
Facial stem cells
There are a range of potential benefits in undertaking such treatment with Stemcells 21. Patients may experience a number of physical improvements such as reduced headaches, decreased soreness in the neck, arms and legs, and a significant decrease in fatigue. Alongside physical improvements, there are many aesthetic improvements that may also occur. The skin on the patients face may become tighter, leading to fewer wrinkles and a subsequent younger look. Not only does it strive to aesthetically improve the patient, anti-ageing stem cell treatment aims to improve the patient mentally and emotionally, as well as a potential improvement in the individuals' overall quality of life.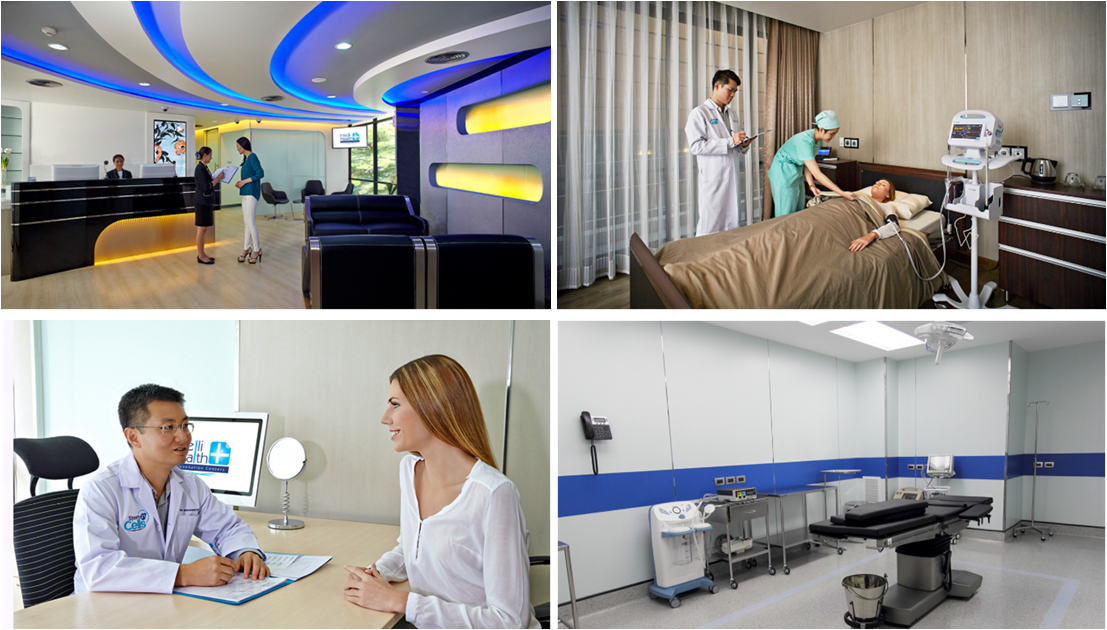 Neurological treatments at StemCells 21
StemCells 21 is among the top medical centres involved in neurology in Bangkok. They utilise their extensive experience to attempt treatment for range of common and rare conditions, drawing on their research to offer the most advanced and efficient therapies available.
Combining industry expertise, clinical skill and cutting-edge research, they aim to provide their patients with complete care for a vast range of neurological conditions and disorders:
Autism treatment
Alzheimer's therapy
Amyotropic lateral Sclerosis
Ataxia treatment
Cerebral palsy treatment
Multiple sclerosis
Facial palsy treatment
Parkinson's disease
Spinal cord injury
Stroke treatment
Stem Cell 21 believe in helping their patients live a healthy and balanced life, providing unmatched neurological treatments from top quality surgeons.
Eye and hearing treatments at StemCells 21
StemCells 21 offer the latest techniques in treating the entire eye and hearing disorders. They strive hard to deliver the best treatment professionally and efficiently, utilising the latest laboratory and therapy procedures in order to provide maximum safety and comfort for their patients. They offer potential treatments in:
Macular degeneration
Optic nerve atrophy
Vision loss
Hearing loss
Tinnitus
Joints, back and pain treatments at StemCells 21
StemCells 21's highly educated and skilled experts offer the best standard of treatment and care when treating joints, backs and pain. Stem cell treatment has been known to retain the highest curative rate when treating such conditions in the body. StemCells 21 offer a complete range of treatments:
Chronic fatigue treatment
Chronic back pain
Osteoarthritis treatment
Immune disorders treated at StemCells 21
Immune disorders can be split into two categories; organ specific disorders and systemic autoimmune diseases. Stem cell treatment strives to be the most consistently effective treatment for both types, with experts now starting to recommend stem cell treatment. StemCells 21 aim to treat several conditions:
Autoimmune disease
Lupus
Rheumatoid
StemCells 21 have a highly-specialised team in dealing with autoimmunity diseases. They use advanced stem cell technologies to provide the best treatment available for each individual.
Other services at StemCells 21
StemCells 21 aim to offer state-of-the-art treatment for several other conditions. These include:
Cancer treatment
COPD treatment
Diabetes treatment
Heart disease treatment
Fertility treatment
Kidney treatment
Liver treatment
See the full price list for stem cell treatments
StemCells 21 team
The medical team at Stem Cells21 push to deliver their patient treatment programmes with the highest standards of professionalism, precision and efficiency. Through years of internationally acclaimed positions, collaborative working relationships with industry leaders and the ultimate goal of delivering the highest possible quality in cutting edge regenerative medicines; the StemCells 21 team provide an unparalleled level of expertise, enabling every patient premier treatment.
StemCells 21 facilities
Located in Bangkok, their state-of-the-art multifunctional clinic allows StemCells 21 to perform the most advanced treatments. With various specialist departments incorporated in the facility, they deliver the highest quality service in regenerative medical care. Their facilities include:
Clean room grade cell laboratory
Clean room grade operation suites
Cell cryo freezing
Compounding pharmacy
Private en-suite treatment rooms
Legal
Videos
| | |
| --- | --- |
| | Stem Cells 21 intro |