PROFILE
Clinic Les Alpes is a renowned addiction and mental health rehabilitation clinic located next to the town of Montreux, in Switzerland. Fully licensed by the Health Department, the clinic has impressive resources at its disposal and a highly effective care goal; to guide individuals as well as their families to a swift recovery in a responsive and holistic manner.
Clinic Les Alpes is geared to help tackle mental and emotional wellbeing issues such as burnout, exhaustion, anxiety, and also substance and behavioural dependency. The clinic is very attentive in their care for patients and they will often keep in contact with them long after they leave the picturesque Swiss Clinic.
Services they offer:
Addiction treatment
Integrative medicine
Holistic medicine
Therapy for burnout and exhaustion
Therapy for depression and anxiety
Mental health support
Family support
Aftercare planning
Their motto being "authenticity, sincerity, honesty and realism", Clinic Les Alpes offers a level of luxury within its rehabilitation centre that allows them to have the best of both worlds; the safety and medical resources of a traditional inpatient medical clinic with a private and expertly designed environment that includes 360° breath-taking views over the Swiss Alps and Lake Geneva.
Mental and Emotional Wellbeing
Clinic Les Alpes works extremely closely with patients to identify the issues surrounding their mental health and to develop a personalised treatment plan according to their needs and preferences. Some of the issues being, for instance:
Anxiety
Depression
Burnout
Stress related behavioural problems
Post-traumatic stress disorder (PTSD)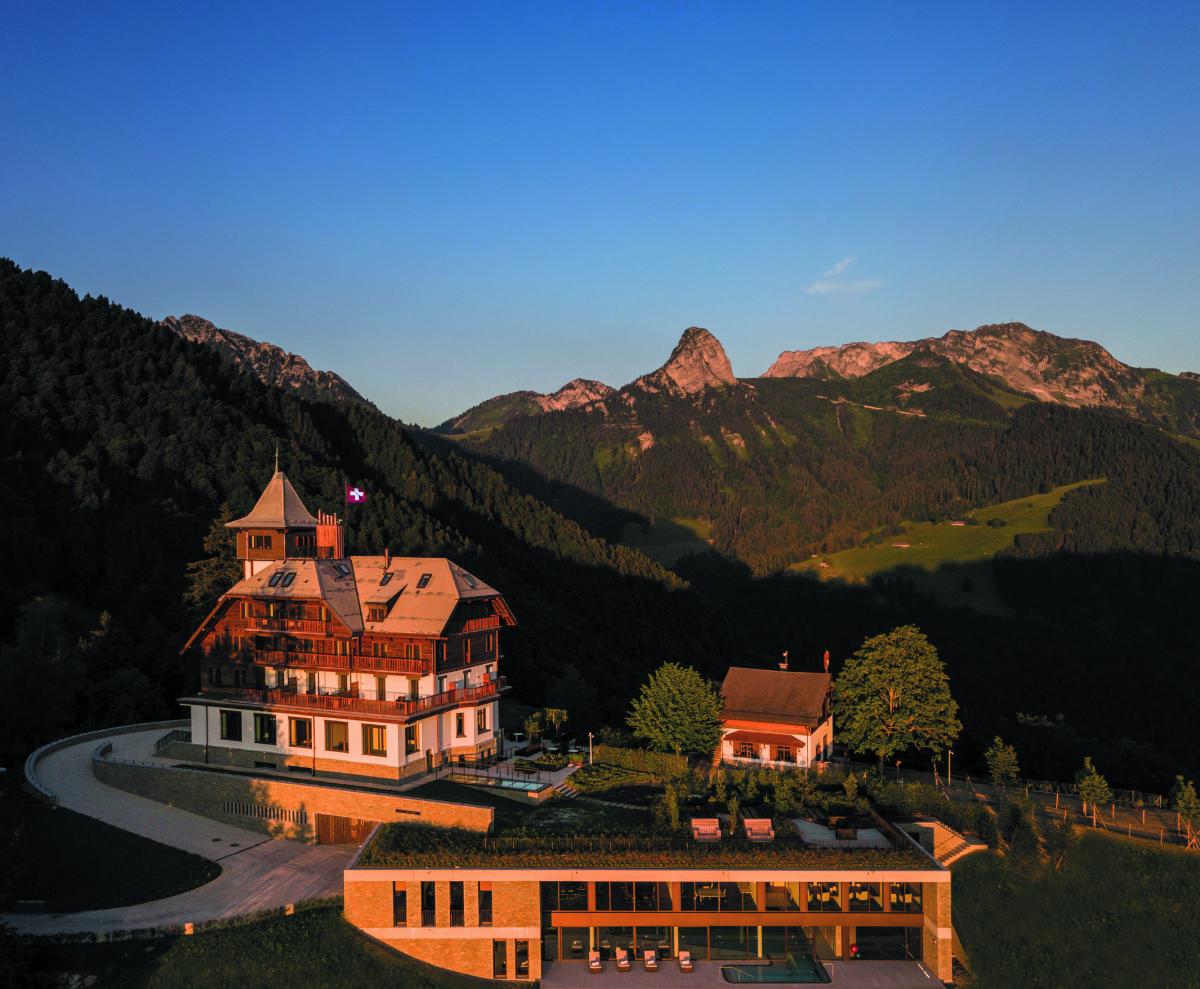 Addiction
The clinic treats a wide range of substance and behavioural addictions:
Substance Addictions:
•Alcohol
•Opiates: heroin, morphine, prescribed drugs
•Depressants: barbiturates, benzodiazepines, hypnotics
•Stimulants: (meth)amphetamines, cocaine
•THC: marijuana, hashish
•Club drugs: MDMA, Flunitrazepam
•Inhalants: nitrous oxide, glue, gasoline, cleaning fluids
•Hallucinogens: LSD, mescaline
•Nicotine
•And others with problem use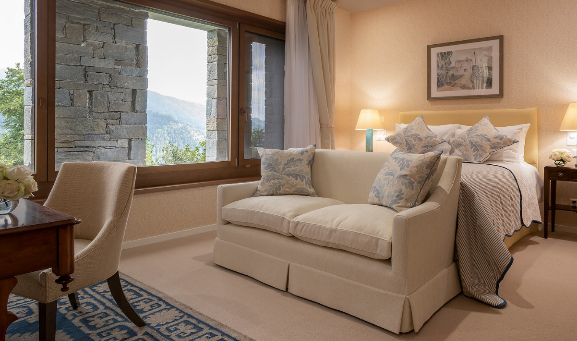 Behavioural Addictions:
Food / Eating disorder
Gambling
Compulsive sexual behaviour
Compulsive buying
Kleptomania
Cyber addiction / social media
Excessive risk taking
Excessive appetite for work
Co-dependency
Pornography addiction
Facilities
Clinic Les Alpes is based in a fantastic alpine chateau that has been updated with highly advanced treatment and care facilities. They pride themselves on having an expert level of care coupled with peaceful surroundings to help patients feel calm and to aid them on their road to recovery. Within the building they have multiple meeting rooms, activity and spa rooms, a library, numerous studies and 27 stylish terrace living quarters that back onto incredible alpine views.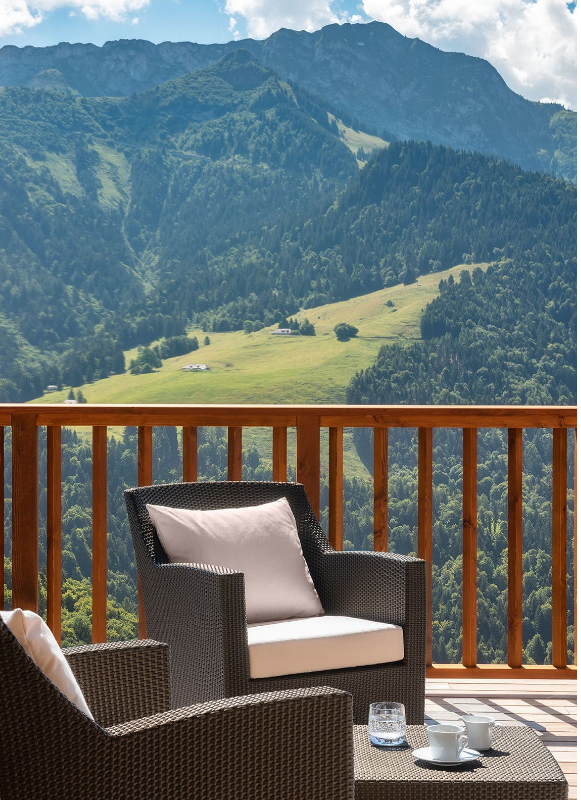 Other facilities at their disposal include an impressive on-site restaurant as well as a 'serenity space'; a separately located building reachable by an underground tunnel carved out of the mountainside, where therapy sessions and mediation classes are held.
The Team
Clinic Les Alpes has multiple medical and therapeutic practitioners, handpicked for their expertise in their field. The treatment team works together to ensure an uncompromising level of care. All the staff recruited by Clinic Les Alpes are multilingual and are either natural or fluent English speakers.
The Clinic is licensed by the Swiss Department of Health and meets all regulatory standards and are regularly inspected to ensure the highest quality of treatment and care.
This means that the clinic can confidently reassure new clients that they are working at the highest possible standard.
Pricing
Prices will vary depending on the level of treatment the individual needs, each programme is designed specifically for each patient.
Together with accommodation pricing and availability, the prices are CHF 45'000 per week and is all inclusive.
Private suites are available upon request. The prices do not include medical treatment that doesn't relate to the patient's reason for hospitalisation.
Aftercare
Clinic les Alpes puts a big focus on aftercare, ensuring that when patients leave their facility, they are equipped with the skills to carry on what they have learnt, keeping a positive mental attitude and to grow as individuals.
Patients will often have return visits offered to them and the clinic will actively involve the family of an individual to help them stay on the right path.
Before they are discharged, patients will receive a final thorough health check. This is to show how far they have come and to highlight areas of improvement upon re-entering their lives.
Languages spoken
•English
•French
•Italian
•Russian
•Other: interpreter services can also be supplied under request
Opening hours
Open 24h a day, all year
Legal
Liability insurance : no info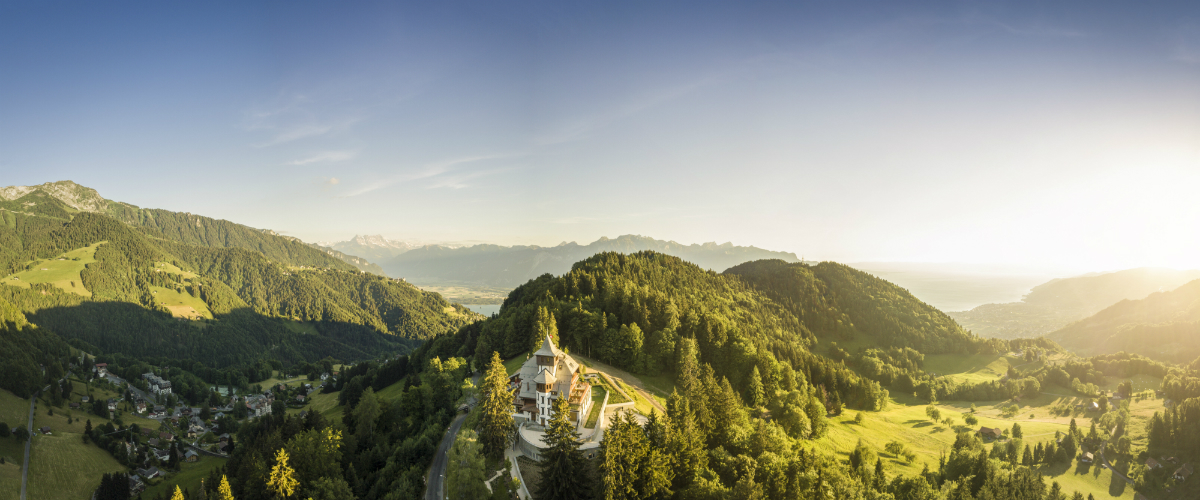 Languages spoken
English
German
French
Italian
Opening hours
Legal