PROFILE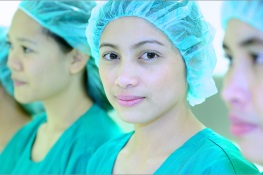 Al Zahra Hospital Dubai is a first class, modern hospital that provides premium medical care and complies with Global Accreditation and International Standards. A wide range of treatments is available including: cardiology, ENT, gastroenterology, general surgery, obstetrics and gynaecology, eye surgery, orthopaedics, paediatrics and urology.
Al Zahra Hospital Dubai (AZHD) has 187 beds with state-of-the-art facilities. As a patient you can be assured of outstanding comfort and service with the emphasis on successful clinical outcomes through an evidence based approach to treatment.
At AZHD the team of doctors and healthcare professionals are highly qualified and experienced in their respective fields; all the doctors have global recognition and accreditations.
The new, modern hospital facility is equipped with the latest advanced technology, and all private patient rooms are designed to give utmost comfort while you receive the highest standards of quality care with the healing touch.
International patient services
Al Zahra Hospital Dubai specialises in offering a supportive and memorable experience for international visitors. Their International Patients' Desk provides the following services:
Communication between patients and medical staff
Gathering information from patients for providers
Help and advice with travel and accommodation
Airport pickups
Billing
Special needs
Treatments available in Dubai
Outstanding healthcare in Dubai
At AZDH they have three decades' experience in delivering premium private healthcare and they are proud of the high quality and excellent standard of healthcare services they provide.
Their focus is on patient centric care and clinical outcomes. Always forward thinking, at AZHD they have plans to continue the growth of the hospital and look forward to further improvements and a continued commitment to provide the best healthcare to international and local patients.
Obesity surgery
Weight management solutions offered at Al Zahra Hospital Dubai include gastric balloon, sleeve gastrectomy, gastric bypass, duodenal switch and revision surgery for patients who have previously undergone bariatric treatment.
Read more about obesity and metabolism at AZHD.
Orthopaedic surgery
The orthopaedic specialists at AZHD provide a range of treatments such as shoulder & knee surgery, sports medicine, foot & ankle surgery, hand, wrist and elbow treatment and joint replacement surgery (hip, knee & shoulder).
Read more about orthopaedics at AZHD.
About Dubai
Dubai is the second largest, best known and most populous of the seven United Arab Emirates (UAE) in the eastern Arabian Peninsula. Dubai has built a reputation as one of the most important and vibrant cities in the Middle East.
Unlike other emirates, only 6% of Dubai's income is from oil. Tourism and the Jebel Ali Free Zone account for the majority of Dubai's revenues.
Contact details
Al Zahra Hospital Dubai
Sheikh Zayed Road
Al Barsha 1
Dubai
United Arab Emirates

Tel: 971 4 378 6666
Web: www.azhd.ae
International patients:
Email: [email protected]
Tel: 971 4 378 6761
Social media: