PROFILE
For over a decade, Jinemed Health Group in Turkey has been providing a number of high quality healthcare services for medical tourists. Specialising in obstetrics and gynaecology, amongst other services, Jinemed Health Group provides an immensely popular clinic for women seeking gynecological surgery and obstetrical care. This expertise has led them to provide other medical services of the highest level, most notably fertility treatment.
Professor Teksen Camlibel
Jinemed Health Group was founded, and is led by Professor Teksen Camlibel, MD, FACOG (Fellow, American College of Obstetrics & Gynaecology). Having over 20 years of practical experience internationally, Professor Camlibel is widely respected in the field of obstetrics and gynaecology, so much so that he sits on the American board. His expertise is shown through his academic achievements; being the top graduate of his medical school, and being awarded the Best Baper of Obstetrics and Gynaecology Residents from Cincinnati, Ohio.
Professor Camlibel leads a medical team of vastly experienced and highly decorated doctors, with its consultant doctors hailing from the USA. The team has AGCE certified doctors at their disposal also. Upon request, female patients can receive treatment by a female doctor.
Infertility and gynaecology treatments in Turkey.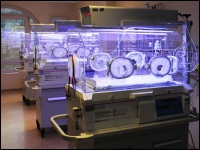 As the first established private IVF centre in Turkey, Jinemed Health Group is at the forefront of IVF treatment, boasting the same success rates as some of the most advanced IVF centres in the world. Their state of the art facilities allow for the most modern, experimental treatments, also having its own andrology lab for male infertility. Specialising in OBGYN, Jinemed Health Group closely follows any developments, and implements new techniques in treatments and technology immediately.
Their comprehensive list of infertility and gynaecology treatments are as follows:
Invitro Fertilization (IVF)
ICSI
PGD (Embryo Biopsy)
CGH ( comprehensive genetic analysis)
Egg-Embryo-Sperm Freezing
Ovarian Cortex Freezing
IVM
Micro Surgical Testicular Extraction
Pregnancy and Delivery
Treatments provided
Although experts in the fields of fertility treatment and gynaecology, Jinemed Health Group also offers a wide range of other excellent services. They offer cosmetic surgery, dentistry, orthopedic surgery and weight-loss surgeries; all of which are ran by vastly experienced professionals.
The significant experience in healthcare that Jinemed Health Group have obtained from decades of medical practise, allows for top quality results in each of these medical branches also:
Pmetic Plastic Surgery
Cosmetic & General Dentistry
Orthopedics
Weightloss
Urology
Ear, Nose and Throat (ENT)
Dermatology
International patient services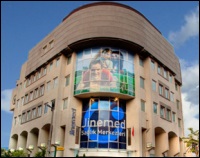 On top of the enormous range of medical options that is available to prospective patients, Jinemed Health Group provides dedicated staff to make the process of medical tourism as easy as possible. Patient coordinators are available to aid in the communication between the patient, their American and European board physicians and the clinic. They make sure the necessary test results and other medical records are efficiently transferred between treatment team members, and also arrange doctor-patient phone consultations.
Yet the role of the patient coordinators is not limited to within the clinic. They are dedicated to assisting patients with hotel accommodation ranging from boutique to high class luxury hotels. Air transportation will also be handled, alongside sight-seeing and translation services upon request.
Pricing details and success rates can be found through directly contacting the Jinemed Health Group.


Legal
Videos
| | |
| --- | --- |
| | Jinemed Hospital IVF center |