PROFILE
Having a contact office based in London's Mayfair, Esteurope provides access to high quality, affordable dentistry and cosmetic surgery services in Izmir on Turkey's beautiful Aegean coast. Working with leading doctors and hospitals, and with its own state-of-the-art dental centre, their experienced team take care of all aspects of a trip to Turkey for treatment. All-inclusive packages that include flights, transfers and accommodation mean that patients can enjoy a relaxing holiday at the same time as receiving specialist treatment at a price that suits.
Medical tourism in Turkey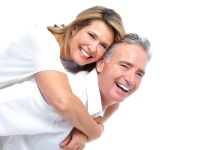 Esteurope was founded by doctors and travel consultants with the aim of providing a different understanding and approach to health tourism. With an emphasis on service quality, their goal is to offer international patients treatment with the best doctors and hospitals, at the most affordable price possible.
Esteurope has a number of contact offices in England, Sweden and Germany, including its London head office located within walking distance of Buckingham Palace. All treatment is carried out at contracted hospitals and the group's own dental clinic in Izmir in Turkey, a rising star in the medical tourism sector due to its excellent geographical location, experienced doctors, friendly health personnel and low prices.
London contact office
Level 1, One Mayfair Place Mayfair
London
W1J 8AJ
Tel: 0044 203 514 4476
Email: [email protected]
Medical team at EstEurope

Dr Soner Arikan: Chief Dentist. Dr Arikan graduated from Gazi University Faculty of Dentistry in 2004 and founded Cadde Dental Clinic in Izmir in 2010. A specialist in aesthetic dentistry and medical aesthetics, he has completed certifications in international implant trademarks and has treated approximately 40,000 patients to date.
Dt. Serdar Demircal: Dentist. Dt Demircal graduated from Ege University Faculty of Dentistry in 2004. He has worked at Cadde Dental since 2014 providing aesthetic dental treatments, zirconium crowns, bonding, smile design, tooth bleaching and implant supported prostheses.
Dt. Mehmet Tanriver: Dentist. Dt. Tanriver worked as associate professor in the department of paediatric dentistry, faculty of dentistry of a private university from 2013-2017. He has worked at Cadde Dental since 2017.
Op. Dr. Hunkar Batikhan: Ear, Nose and Throat Head and Neck Surgery. Dr Batikhan graduated from Hacettepe University Faculty of Medicine and undertook his postgraduate training at Ankara University Faculty of Medicine- Ear Nose Throat Department. His professional interests are: aesthetic rhinoplasty; otoplasty; endoscopic sinus surgery; septum deviation operation; Dacryocystorhinostomy(Laser DCR); face fill - botox applications; snore and apnoea (sleep deprivation in the sleep) diagnosis, treatment and surgery; voice diseases and surgery (vocal cord nodule, polyp, mass); allergic rhinitis, nasal polyps, chronic sinusitis diagnosis, medical and surgical treatment; childhood diseases, respiratory tract infections; adenoid vegetation; tonsillectomy; middle ear problems; ear ventilation tube insertion; benign paroxysmal positional vertigo, dizziness, vertigo, inner ear diseases; myringoplasty, tympanoplasty; approach neck mass and surgery.
Op. Dr. Inanc Cagiran: Brain and Nerve Surgery. Dr Cagiran specialises in spinal surgery; brain surgery; and nerve surgery.
Assoc. Dr. Mevci Ozdemir: Brain Surgery. Assoc. Dr. Ozdemir trained in brain surgery at Ankara University Faculty of Medicine. During his specialist education, he conducted studies on the genetic analysis of brain tumours at Bilkent University. In 2012 at Soonchunhhang University Bucheon Hospital, Seoul / Korea, he worked on endovascular treatments with brain and brain haemorrhage. In 2012/2013, he was appointed as a lecturer at Oregon Health and Science University, Oregon / USA.He has worked on endovascular treatment methods in cerebral haemorrhage and stem cell therapy in spinal cord injuries with Dogan. He won the Neurosurgical Board Exam which he entered in 2013. His clinical interests are brain surgeries; cerebral haemorrhage; lumbar hernia surgery; pituitary; brain tumours; and spinal tumours
Op. Dr. Serkan Tugen: General Surgery. Serkan Tugen graduated from Marmara University Department of Medicine and Osmangazi University Department of General Surgery.An experienced General Surgeon, he has obtained certificates in laparoscopic cholecystectomy, laparoscopic splenectomy, morbidly obese surgery, and has participated in International-Domestic obesity Congresses. In addition to all kinds of traditional surgical procedures, he has a specialist interest in obesity surgery; diabetes surgery; gastric balloon; breast surgery; anorectal surgery; hernia surgery; thyroid surgery; gastrointestinal oncological surgery; and laparoscopic surgery.
Op. Dr. Yucel Birinci: Head and Neck Surgery. Dr Birinci received an award for his 2009 thesis on shoulder intraoperative nerve monitoring from the Turkish National Otorhinolaryngology, Head and Neck Surgery Congress. With extensive knowledge and experience in facial cosmetic surgery, he has experience in nose surgery, revision nose operations and facial aesthetic applications (wrinkle treatments, facial and lip filler applications). He has attended many courses, seminars and meetings on nasal aesthetic surgery. Childhood diseases, tonsil problems and ear microsurgery are also a special interest.
NEW TEETH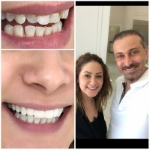 Esteurope offers a comprehensive range of cosmetic and general dentistry services at NEW TEETH.
European Area Manager Dr Erdal Eker is available for consultation in London on Friday and Saturdays, and by telephone every day. Educated at the Karolinska Institute in Stockholm, Sweden and with a background in UK dentistry, he is able to provide advice and guidance on how to achieve the perfect smile.
Treatment is then performed at NEW TEETH's modern clinic in Izmir by a multidisciplinary team led by Dr Soner Arikan. All staff members are highly trained in their respective disciplines and have had an academic career. Equipped with the latest equipment, the clinic only uses high quality materials and is committed to providing services in line with international standards of quality and safety.
Prices for dental implants at NEW TEETH start at £390. For more details of their affordable treatment packages, visit the NEW TEETH website.
Treatments available at NEW TEETH
| | |
| --- | --- |
| Dental treatments | Cosmetic dentistry |
| | |
| | |
| | |
| | |
| | |
| | |
| | |
| | |
Cosmetic surgery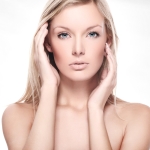 Esteurope works with leading cosmetic surgeons in Izmir to provide a wide range of procedures at prices up to 70% less than in the UK and other European countries. Their contracted hospitals are extensively equipped with the latest technology and all of their doctors are specialists in their respective fields of expertise.
Treatments available
| | |
| --- | --- |
| Cosmetic surgery | |
| | |
| | |
| | |
| | |
| | |
| | |
| | |
| | |
| | |
| | |
| | |
| Obesity surgery | |
| | |
| | |
| | |
| | |
| General surgery | |
| | |
| | |
| | |