PROFILE
European Health Center Otwock near Warsaw in Poland provides high quality, innovative medical treatment for overseas patients in the fields of oncology, urology, cardiology, cardio-oncology, gynaecology, general surgery and bariatrics, and oncological pain.
European Health Center Otwock is a modern, multi-specialty clinic and hospital located in the beautiful forested surroundings of the Masovian Landscape Park, within easy reach of Warsaw. Equipped with the latest diagnostic equipment and recognised as the International Reference Centre for the Philips Company, the hospital offers a range of high quality services including innovative therapies designed to increase the chances of cancer treatment and improve the quality and comfort of life, with a particular emphasis on the reduction or elimination of pain.
The high standards of health services available at European Health Center Otwock are a reflection of the excellence of their medical professionals who combine the latest technologies and therapies available with interdisciplinary working to provide comprehensive care for patients with cancer and a range of other conditions, including pulmonary embolism, pulmonary arterial hypertension, heart arrhythmia, male and female incontinence, kidney stones, hernia, gall stones and obesity.
In particular, the hospital is recognised for its expertise in cardio-oncology (cardiac care for patients with cancer) and is one of only three institutions worldwide to provide such a service.
Treatment areas
Specialist departments
Department of Diagnostic Imaging: led by MD, PhD Lukasz Kownacki. Technologies available include 3 Tesla MRI, 128-slice CT, 3D digital mammography with tomosynthesis, digital X-ray with Digital Diagnostic Auto Image Stitching, cardiac MRI, 3D BRAIN VIEW, whole body 3T MR, the ALLURA Philips digital angiography and USG Doppler with sonoelastography.
Department of Clinical Oncology and Oncological Surgery: led by eminent oncologist and leading cancer authority, Associate Professor, MD Cezary Szczylik, this department provides comprehensive cancer care for prostate cancer, breast cancer, kidney cancer, liver cancer, gynaecological cancer, gastrointestinal cancer, bladder cancer, including novel chemotherapeutic treatments. The department specialises in treating people with cancer who present with co-existing cardiac conditions.
Department of Urology: run for many years by Associate Professor, MD Andrzej Borowka and since 2015 by MD PhD Jakub Dobruch, this department specialises in laparoscopic oncological urological surgery and is accredited by the Polish Ministry of Health and the European Board of Urology (EBU).
Department of Cardioangiology: under the guidance of Associate Professor, MD Adam Torbicki, Vice-President of the European Society of Cardiology and a recognised leader in his field, this department provides reference and expert level care for patients with pulmonary embolism. Other services available include the treatment of pulmonary artery hypertension, angioplasty and stenting, and implantation of permanent or temporary filters to vena cava, including the pioneering treatment of pulmonary artery angioplasty for patients with thromboembolic pulmonary hypertension.
General surgery and bariatrics
With 3 state-of-the-art operating theatres, a wake-up facility, postoperative department, ITU and a crisis intervention unit, European Health Center Otwock offers the latest surgical procedures and techniques including laparoscopic hernia surgery, laparoscopic cholecystectomy and laparoscopic colorectal surgery.
The hospital also provides gastric bypass and sleeve gastrectomy. Obesity surgery procedures are customised by the specialist to meet the needs of the individual and include comprehensive pre-surgical tests, post-operative care and the support of a nutritionist and a psychologist.
Innovative medical treatment
As a leader in new technologies, European Health Center Otwock offers a range of cutting-edge investigations, treatments and therapies:
Getting treatment in Poland
With a dedicated department for medical tourism, European Health Center Otwock is experienced in welcoming overseas patients to Poland and is committed to providing professional care for those seeking the highest quality of treatment outside their home country.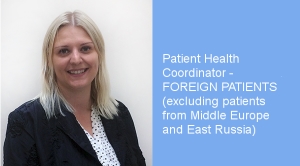 ALEKSANDRA SOBKA-ZUBIK
Tel: 48 695 396 014
email: [email protected]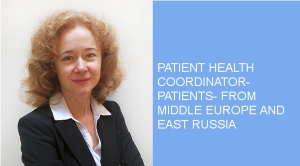 OLGA KHARCHENKO
Tel: 48 785 858 429
email: [email protected]
Image
Opening hours
Legal