PROFILE
ALLMEDICA Clinic in Nowy Targ, Southern Poland is a modern private hospital offering an extensive range of high quality, affordable medical services to international patients, including cosmetic surgery, orthopaedic surgery, weight loss surgery and dentistry.
Founded in 2012, ALLMEDICA Clinic is a modern private hospital located in Nowy Targ near Krakow, in the foothills of the scenic Tatra Mountains. ISO 9001:2015 certified and with state-of-the-art facilities, it offers a wide variety of services from an experienced medical team including cosmetic surgery, bariatric weight loss surgery, orthopaedics and dentistry.
ALLMEDICA Clinic is part of ALLMEDICA Group, the largest provider of medical services in the Podhale region in Southern Poland. Operating six fully equipped facilities that take care of 70,000 patients, the Group offers specialist care in over 50 specialty fields, including diagnostics, day case surgery, aesthetic medicine (as ALLESTETIS), dentistry (as ALLDENTAL) and rehabilitation.
Expert medical care
ALLMEDICA Clinic is a trusted medical tourism provider for international patients. Offering the highest levels of medical expertise, technology and clinical facilities, the Clinic works with eminent physicians from leading medical units in Poland, including the Jagiellonian University Hospital in Krakow, the Jagiellonian University Children's Hospital of Krakow, John Paul II Hospital in Krakow, the Department of Ophthalmology and Ocular Oncology of the Independent Public Clinical Hospital of the Medical University of Silesia and the Orthopaedic-Rehabilitation University Hospital in Zakopane.
Prof. Piotr Major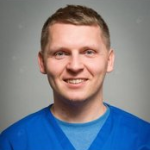 Prof. Piotr Major has been a General and Bariatric Surgeon at the University Hospital in Krakow since 2010. With a special interest in minimally invasive surgical techniques and surgical treatment of morbid obesity, to date he has performed over 1600 bariatric procedures (laparoscopic sleeve gastrectomy, gastric bypass and revision procedures) and around 1100 other laparoscopic surgeries. His expertise is verified by a very low post-surgery infection rate.
Prof. Major is the author and co-author of numerous scientific papers published in national and international journals and received his doctorate in 2015. He speaks English and Polish.
Dr Wojciech Kacki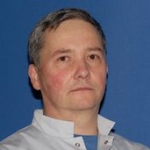 Dr Wojciech Kacki is a Surgeon at the Jagiellonian University Hospital Department of Orthopaedics and Rehabilitation in Zakopane. With over 20 years' experience in the field, his specialisms include performing primary and revision joint replacement of the hip, knee ankle and small foot joints, treatment of bone union disorders, treatment of limb discrepancies and deformities, and foot disorders/surgery.
Dr Kacki is a lecturer at Jagiellonian University Medical College and at the University of Technology in Cracow, Wroclaw and Czestochowa. He is an author or co-author of over 80 publications and regularly attends congresses, conferences and courses to stay abreast of all the latest developments in orthopaedics and bioengineering. He speaks English and Polish.
Dr Dominik Boliglowa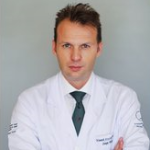 Dr Dominik Boliglowa is an experienced plastic surgeon specialising in breast surgery, hand surgery, head and neck surgery and aesthetic medicine. A graduate of the prestigious Surgery and Medical Department of Universita Cattolica del Sacro Cuore in Rome, he gained experience in Swiss medical centres before completing his specialist training in Germany. Whilst in Germany, he worked in the renowned Department of Plastic and Hand Surgery, Specialized Burn Center in Offenbach under Prof. Henrik Menke.
Since then, Dr Boliglowa has continued to develop his expertise with internships with world leading plastic surgery specialists, including Dr Maurizio Nava in Milan, Dr Carlos del Pino in Rio de Janeiro and Dr Michael Bromba in Essen, as well as attending courses on microsurgery, aesthetic surgery of the nose and breast, hand surgery and intimate surgery. He has authored and co-authored scientific papers regarding his clinical experience and surgical techniques.
Dr Boliglowa speaks English, German, Italian, Spanish and Russian.
High quality treatment at affordable prices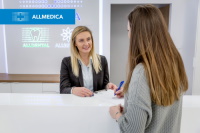 Offering access to high quality, affordable medical and dental treatment with no waiting lists, ALLMEDICA Clinic welcomes overseas patients seeking treatments such as hip and knee replacement, obesity surgery, cosmetic surgery for the breast, face and body, varicose vein treatments, dental implants and rehabilitation treatment.
As well as the vast experience of its medical staff, The Clinic is equipped with top quality medical equipment from leading manufacturers such as Carl Zeiss, GE Healthcare and Stryker, ensuring the highest possible comfort for patients and exemplary quality of the procedures.
All patient rooms at ALLMEDICA Clinic have free wifi and smart TV with Netflix and include three meals a day for a pleasant and relaxing stay.
The Clinic's dedicated International Patient Department is on hand to help patients with all travel arrangements and to answer any questions, from first contact, through the stay in Poland to post-surgery aftercare on arrival home in the UK.
Cosmetic surgery in Poland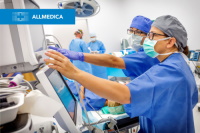 The plastic surgeons at ALLMEDICA Clinic have extensive experience in aesthetic plastic surgery gained under the tutelage of the most renowned authorities worldwide. They use only the most modern equipment from companies with years of experience in developing products for aesthetic and cosmetic treatment.
Patients choosing to have cosmetic surgery at ALLMEDICA will have the opportunity to speak with their surgeon to discuss their desired outcome and address any worries or doubts that they may have.
All-inclusive packages are available for extra convenience and peace of mind.
ALLMEDICA Clinic offers a wide range of cosmetic treatments including:
Breast augmentation surgery
Breast implants
Breast lift
Breast reduction
Gynecomastia
Areola surgery
Face and neck surgery
Blepharoplasty (eyelid surgery)
Rhinopasty (nose surgery)
Face and neck lift
Brow lift
Ear correction (otoplasty)
Neck liposuction
Hairline lowering
Body shaping surgery
Abdominoplasty (Tummy Tuck)
Arm Lift
Thigh Lift
Buttock Lift
Liposuction
Orthopaedic surgery in Poland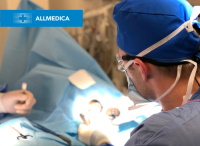 ALLMEDICA Clinic works with orthopaedists from the Orthopaedic-Rehabilitation University Hospital in Zakopane – one of the best in Poland in this field. Their surgeons have over 20 years of experience and have performed thousands of joint replacement surgeries, arthroscopies and spinal surgeries.
Treatments available:
Joint replacement
Total Hip replacement
Total Knee replacement
Total Shoulder replacement
Arthroscopy
Hip arthroscopy
Knee arthroscopy
Shoulder arthroscopy
Joint repair
Hallux Valgus
ACL Reconstruction
Rotator Cuff Repair
Dupuytren's Contracture surgery
Achilles Tendon Repair
Bariatric surgery in Poland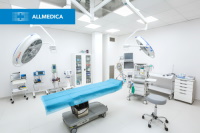 ALLMEDICA Clinic's bariatric surgeon, Prof. Piotr Major, specialises in minimally invasive laparoscopic surgery for treating obesity. With over 10 years of experience, he has performed over 1600 bariatric surgeries, as well as 1100 other laparoscopic procedures in Poland.
Treatments available:
Gastric Bypass
Gastric Sleeve
Gastric Balloon
Revision Surgery
Dentistry
ALLDENTAL in Nowy Targ offers a comprehensive range of dental services from an experienced multidisciplinary team covering all fields of dentistry, including conservative dentistry, prosthetics, implantology, maxillofacial and dental surgery, endodontics, orthodontics, periodontology and children's dentistry. The clinic is equipped with top quality technology, including pain-free computer anaesthesia and Zeiss EXTARO 330 microscopes to ensure high precision and effective endodontic and conservative procedures.
ALLDENTAL work in accordance with the latest guidelines and global standards for the treatment of dental patients and use only top-quality materials.
Specialist clinics and services
ALLMEDICA offers an extensive range of specialist clinics and services, including:
Legal
| | |
| --- | --- |
| Liability insurance: | Yes |
| Limit of indemnity: | £0.00 |