PROFILE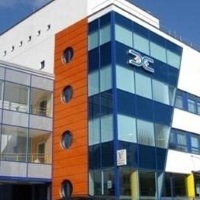 Medical Diagnostic and Treatment Centre (MDTC, Centre) is one of the largest private healthcare providers in Lithuania.
The Medical Diagnostic and Treatment Centre in Lithuania, capital city Vilnius, is a modern hospital with specialist facilities offering health checks, therapeutic treatment, endocrinology, gastroenterology, neurology, obstetrics-gynaecology, orthopaedics-traumatology, ophthalmology, surgery and rehabilitation.
The Centre is equipped with state-of-the-art equipment, providing safe and reliable services that meet with modern standards and specifications using the latest technologies for both diagnostics and treatments. Diagnostic facilities include MRI, CT, X-ray, endoscopy, mammography and ECG.
The quality of investigations and surgical treatment at the MDTC meets all the highest European standards. The Centre pays special attention to secondary infection prevention and post-surgical treatment. At present, accreditation of MDTC according to the international standard JCI (Joint Commission International) is proceeding.
Why travel to Lithuania for treatment?
Services that are of European quality at an affordable prices
Up-to-date methods and technologies for treatment, diagnostics and surgery
More than 160 Lithuanian doctors with extensive international experience and recognition
Complete diagnostics within one day
Free pre-consultation with a doctor before you arrive
Staff pay special attention to each individual patient
International patient management - the Centre's free personal manager will help you organise everything from your travel, to your accommodation, and leisure
English speaking staff
Modern, clean, and comfortable environment
No waiting list
Treatment at the Medical Diagnostic and Treatment Centre
MDTC offers its patients a wide spectrum of medical services from 53 medical fields. Over 100 different kinds of surgeries are performed in four modern operating rooms at the Centre. In addition, there are In-patient, One-day Surgery, Anesthesiology, Resuscitation, and Intensive Care divisions as well as modern and comfortable single and double rooms.
5 laboratories (525 different tests, more than 200,000 tests performed annually, ranging from the simplest to the most sophisticated tumor markers and molecular diagnostics).
The following services are provided:
Consultations with adult and paediatric physicians
Complete health examination according to individual needs
Family medicine
Instrument-based examinations
Laboratory testing
Surgery
Rehabilitation

Compliant with the Code of Practice for Medical Tourism
MDTC has demonstrated their compliance with the Treatment Abroad Code of Practice for Medical Tourism, following a review by external assessors.
Find our more about the code of practice.
View details of MDTC's Code of Practice record.
Eye surgery
The Medical Diagnostic and Treatment Centre is an excellent option for eye treatment and surgery.
Eye surgery at the MDTC is performed by highly qualified and experienced surgeons. The Centre produces a very high standard of eye surgery, with the vast majority of operations being completed without issue. State-of-the-art equipment and materials are used in all eye surgery operations, including cataract operations, which utilise the latest phacoemulsification method. The phacoemulsification method involves the use of high-tech ultrasound equipment and last for about 20-60 minutes.
Vision correction with laser (correction of myopia, far-sightedness and astigmatism) is performed at the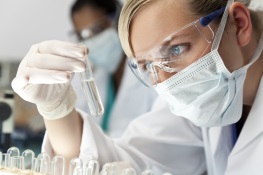 In total there are over 100 types of treatment available at MDTC, including:Centre as well. Laser treatment can be carried out applying different methods – LASIK, TransFRK, FRK, LASEK, PresbyMAX, PTK.
Orthopaedic-traumatology, joint surgery
General and abdominal surgery, weight reduction using an adjustable gastric band
Gynecological surgery
Plastic reconstructive surgery
Plastic aesthetic surgery
Vascular surgery, using a laser and glue treatment
Neurosurgery
Urologic surgery
Laser surgery of the skin
What else can I expect from MDTC?
Visas, meeting at the airport/railway station
Transport from the airport/railway station, accommodation, organisation of leisure activities
Personal assistance manager
Translation of medical documents into foreign languages
Organisation of rehabilitation and sanatorium treatment
Cafe, car parking
Prices: Listed prices are a guideline only and could change depending on exchange rates of the Euro/Pound and on the scale of treatment. Exact rates will be given to patients after reviewing requests and after assessment of the patient's condition.