PROFILE
Fi Clinica in Kaunas, Lithuania is a well-established, modern Health and Beauty Clinic offering a comprehensive range of health and aesthetic services at clear and affordable prices. Popular with international patients, the clinic provides rapid access to orthopaedic and bariatric services such as hip replacement, knee replacement, joint arthroscopy, laparoscopic sleeve gastrectomy and laparoscopic gastric bypass surgery, as well as a range of all-inclusive cosmetic surgery packages, including Mommy Makeover, Tummy Tuck, Breast Augmentation with Implants, Breast Lifting, Brazilian Butt Lift, Facelift, Rhinoplasty and Vaser Liposuction.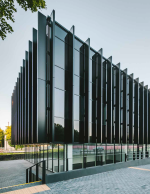 Fi Clinica is one of the largest Health and Beauty Clinics in the Baltic States with over 20 years' experience in welcoming international patients.The clinic is staffed by over 120 specialists covering the fields of plastic and reconstructive surgery, general and bariatric surgery, orthopaedic surgery, dermatology, gynaecology, urology, otolaryngology, dentistry, physiotherapy and cosmetology.
Over 2000 operations are performed each year at Fi Clinica. Quality standards are very high at the clinic with just over 99% of completed surgery not needing any additional adjustment compared to the global average of around 93%.
With official partners in the UK and EU, Fi Clinica is trusted by overseas patients and is popular with people from the UK, Ireland, the Nordics, Germany, the USA and Russia. Over 50% of all procedures in the clinic are performed for international patients.
Having cosmetic/aesthetic services and health services all under one roof allows patients visiting Fi Clinica to combine different procedures, for example adding dental or dermatology treatments to a booking for any surgery. The clinic's team of eight specialist dentists provides a comprehensive range of dental services, including dental implants, dental prostheses, All-on-4®, crowns, veneers, teeth whitening and root canal treatment.
Discounts are available for procedures added to surgery, as well as special prices for massage/dentistry/dermatology/cosmetology procedures for accompanying friends and family.
Phi: The Golden Ratio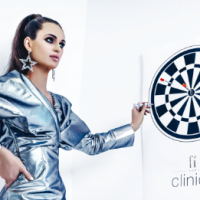 Can a number underlie human beauty? The answer is yes – that number is 1.618, denoted by the Greek letter Phi (or Fi) and known as the Golden Ratio.
Discovered by the ancient Greeks, the Golden Ratio is a mathematical ratio commonly found in nature, including the human body, that the eye finds aesthetically pleasing. The ratio proves that proportionality and symmetry are important factors in what we perceive to be attractive, particularly in female faces.
At Fi Clinica, Phi is a source of renewal and inspiration, a standard of beauty and balance that they always apply in their work.
Services available at Fi Clinica
| | |
| --- | --- |
| Cosmetic and plastic surgery | Day surgery |
| | |
| | |
| | |
| | |
| | |
| | |
| Bariatric surgery | Orthopaedics |
| | |
| | |
| | |
| | |
| | |
| | |
| | |
| Dentistry | Gynaecology |
| | |
| | |
| | Other services |
| | |
| | |
| | |
| | Dermatology |
| | |
| | |
| | |
| | |
| | |
| | |
Cosmetic and plastic surgery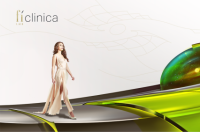 Fi Clinica's team of six highly trained Plastic and Reconstructive Surgeons offer an extensive range of modern procedures for the face, breast and body, including eyelid surgery, rhinoplasty, PDO Thread Lift, facelift, breast augmentation, breast reduction, breast lift, tummy tuck, liposuction, Mommy Makeover and Brazilian Butt Lift. They also provide corrective surgeries such as treatment of Dupuytren's contracture, removal of lipomas and skin tags, and labia correction.
Bariatric surgery
Also known as weight loss or metabolic surgery, bariatric surgery is an option when diet and exercise haven't worked, or the patient has health problems associated with their excess weight. It can help to prevent serious future problems developing and can be used to treat conditions associated with obesity such as diabetes, high blood pressure, sleep apnoea and high cholesterol.
Bariatric surgery at Fi Clinica is performed by Vitalijus Eismontas, MD, PhD, a highly experienced abdominal and bariatric surgeon who performs more than 500 surgeries each year.
All surgery is performed laparoscopically (keyhole surgery). Sleeve gastrectomy and gastric plication are techniques that reduce the size of the patient's stomach, whereas gastric bypass surgery combines the creation of a smaller stomach with a bypass to shorten the gastrointestinal tract. At consultation, Dr Eismontas will advise on which procedure is most suitable for each individual case.
The correct diet following bariatric surgery is very important for long-term success. Bariatric patients at Fi Clinica are supported by the clinic's dietician in the immediate postoperative period with follow-up in the years following.
Orthopaedic surgery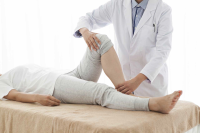 Fi Clinica provides access to a wide range of orthopaedic surgeries designed to keep people of all ages pain-free and active, including hip replacement, knee replacement, shoulder joint surgery, knee arthroscopy, knee ligament surgery, elbow and wrist surgery, knee cartilage repair, endoscopic carpel tunnel release and endoscopic decompression of the nerve at the elbow.
Their highly trained orthopaedic surgeons also have extensive experience in revision knee and hip replacement, replacing worn implants that have become unstable causing pain, dysfunction or bone defects.
The clinic only uses the highest quality implants, namely Smith & Nephew, Zimmer Biomet and MicroPortMedial Pivot. Joint replacement surgeries are performed using the Quick Recovery Program with primary rehabilitation taking place at the hospital. Patients then have the option of continuing their rehabilitation at the state-of-the-art Physical Medicine and Rehabilitation Clinic located at the nearby spa resort of Birstonas.
NHS patients
For UK orthopaedic patients, there is a possibility of getting the costs of surgery at Fi Clinica reimbursed by NHS England as part of the S2 funding route. The scheme is available to residents of England who seek planned treatment in the EU subject to certain qualifying criteria and the clinic can help patients with all the written documentation required to make such a claim.
What does the price of surgery at Fi Clinica include?
Telemedicine consultation with a doctor
Initial consultation with a doctor at the clinic
Round-trip airport transfer
Required health tests
Surgery
Anaesthesia
Hospitalisation
Post-operative garment (if required)
Primary rehabilitation (if required)
24/7 personal assistance during the stay
Translation of all documents to English
Entry to Fi Clinic's exclusive Facebook group (BEFORE & AFTER Fi Clinica Europe) for patients to share their stories and comments as a community.
Cosmetic, bariatric and orthopaedic surgery in Lithuania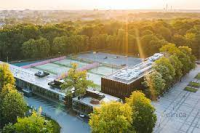 Lithuania is only a short flight from the UK and offers excellent healthcare services at significantly lower prices compared to Western countries. Waiting times are minimal.
Fi Clinica is situated in the centre of Kaunas in Europe's largest urban oak grove. The city is the perfect destination for a medical holiday with a wealth of tourist attractions and a bright future as the 2022 European Capital of Culture.
Languages spoken
Legal
Videos
| | |
| --- | --- |
| | Fi Clinica |
| | Orthopaedic patient testimonial |
Documents
| | |
| --- | --- |
| | Fi Clinica - Orthopaedics brochure 2021 [ PDF 9211kb] |
| | Fi Clinica - Bariatrics brochure 2021 [ PDF 8897kb] |