PROFILE
Provence Surgery brings together renowned specialists in the fields of orthopaedic surgery and rehabilitation. In a 1000 square metre complex with 4 operating theatres and innovative equipment, Provence Surgery is dedicated to orthopaedic surgery of the knee, hip and shoulder.
Provence surgery combines cutting edge treatments in a high-technology institute dedicated to innovation and research. Thus patients benefit from the latest diagnostic and therapeutic innovations, in facilities that offer the best healthcare services in a comfortable environment.
From the very start you will be allocated a support representative who speaks your language and who will help you with all your medical arrangements. In addition, they will organise your arrival, transfer and activities, as well as those of any companions you bring with you.
Provence Surgery offers:
Management of your visit to minimise inconvenience and the duration of your trip
A multilingual welcome
Looking after your family and friends
A guarantee of excellence
Services to make your stay more enjoyable
Read more about the services offered by Provence Surgery.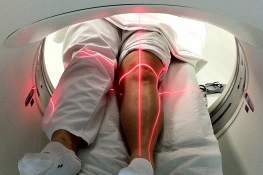 The Institute for Locomotion (IML)
The Institute for Locomotion (IML) is unique in France, bringing together hospital and university medical departments specialised in movement disorders and rehabilitation, and offering:
Les Feuillades – Sibourg treatment centre
Situated in the heart of Provence, the Feuillades - Sibourg is an aftercare and rehabilitation treatment centre, specialising in the musculoskeletal and nervous systems:
Surgical outcomes of traumatic and orthopaedic injuries
Multiple injuries
Functional Shoulder Rehabilitation Unit (UFRE)
Spinal treatments
Neurological disorders
Rehabilitation and fitting of lower limb prostheses
Inflammatory rheumatism
Mondoramas, coordinator of your medical stay
Established 22 years ago, Mondoramas is the agent for Provence Surgery. They are specialists in organising tailor-made trips, and will ensure your medical stay meets your expectations. They will help you coordinate all stages of your surgery, from creating your medical records to developing a programme for your stay in France.
Orthopaedic treatments available
Osteoarthritis is caused by excessive pressure on the cartilage that enables the two bones in a joint to slide against one another. This causes the joint to become stiff and painful.
Usually used to repair a worn joint, which may be the result of osteoarthritis or injury, a total hip replacement involves replacing the 2 joint surfaces whose cartilage is worn.
As with hips, knees are susceptible to arthritis or trauma, and a knee replacement may be necessary to alleviate pain and restore mobility.
As with the hip and knee, a shoulder replacement is indicated when the joint has become too painful due to osteoarthritis or damage. The shoulder can be more complicated on account of the various muscles and tendons that make up the 'rotator cuff', which stabilises the shoulder.
Orthopaedic specialists at Provence Surgery
Lead by Professor Jean-Noël Argenson, the team of surgeons at Provence Surgery is committed to provide you with the best management and cutting-edge techniques. Three senior lower limb surgeons offer hip and knee replacement surgery, conservative surgery, arthroscopic meniscal and ligament repair surgery of the knee and hip. In addition, two shoulder surgeons specialise in prosthetic and arthroscopic shoulder surgery.
Your trip to France
Read about the conditions of your stay in France:
Packages
Optimum Package from €20,900 for a nine-day stay, starting from the time you are met at the airport (with minimum services described below, rehabilitation are not included in this package).
Premium Package from €30,900 for a twenty three-day stay, starting from the time you are met at the airport (including all services and two weeks of rehabilitation).
The surgeon may prescribe a rehabilitation period of a variable number of days, depending on the patient's particular medical condition and general state of health.
The package price is adjusted according to your medical records and the services you desire.
What is included in package?
Orthopaedic operations with a complete care package:
Preparation of the medical file
Consultation with the surgeon by phone
Consultation with the anaesthetist
Priority planning of the operation
A medical coordinator will greet you, take care of you and provide personalised assistance upon your arrival at Paris Charles de Gaulle Airport or Marseilles Airport.
The medical coordinator speaks your language. He manages every aspect of your stay and liaises with all those involved in your medical stay.
Hotel accommodation for the first day.
Loan of a French mobile telephone.
A flat-rate package offer, whatever the type of operation, artificial joint and required length of hospitalisation.
Hospitalisation at Hôpitaux Publics de Marseille (APHM), Sainte Marguerite Hôpital Sud.
Flat-rate treatment package, with the APHM bearing all risks entailed by your operation.
Preoperative visit.
The surgery will take place in Professor Argenson's department. He is Director of the Institute for Locomotion, Chairman of the European Association of Knee Surgeons, and recipient of the U.S. John N. Insall Award, 2014.
Special catering services (oriental, vegetarian, kosher, Asian, and so on).
Caretaking services.
All transfers included.
Coverage for two to three weeks' rehabilitation at the Feuillades, the specialist centre in Aix en Provence selected by les "Hôpitaux de Marseille."
Post-surgical consultation with your surgeon.
You will be accompanied to the airport.
Follow-up consultation with the surgeon by phone a year after your operation, or before if required.
Legal
Videos
| | |
| --- | --- |
| | Orthopaedic surgery in France - Provence Surgery |
| | Provence Surgery in Marseille, France |
Documents
| | |
| --- | --- |
| | Provence Surgery: Surgical Excellence in Marseille [ PDF 1653kb] |