PROFILE
MEDSPA BG is a medical tourism facilitator in Bulgaria, providing affordable solutions for cosmetic dentistry, dental implants, enlarged prostate (BPH) surgery laser vaginal rejuvenation and designer laser vaginoplasty. Their mission is to help medical tourists make informed decisions about treatment abroad, have a safe and stress-free travel experience and receive the highest quality medical services at a reasonable cost.
Top class treatment
For the last few years, due to the extensive development by reputable doctors of private clinics with state-of-the-art medical equipment, Bulgaria has been rising as a new reliable, time and cost saving health destination in Europe. Sofia, Plovdiv and Varna are not just business destinations, but easily accessible EU cities, which provide cultural and tourist attractions as a bonus to improving your health.
Infertility treatment
MEDSPA offers fertility treatment at NADEZHDA WOMEN'S HEALTH HOSPITAL in Sofia, Bulgaria at competitive cost, no waiting time and with individual approach to every patient. Nadezhda Hospital is considered the best option in Bulgaria for international infertility patients due to its expertise, high success rate and vast experience with challenging infertility cases.
The hospital accepts women of up to 53 yrs if they are not in menopause for IVF. It equally offers infertility treatment to single mothers, female couples and overweight patients. There are facilities for HIV and Hepatitis-positive patients.The hospital provides 7-day-a-week service.
Major fertility treatments
IVF/ICSI with hormonal stimulation
Natural cycle IVF/ICSI
IVF/ICSI with donor eggs
Stimulated intrauterine insemination (IUI) with donor sperm
Unstimulated intrauterine insemination (IUI) with donor sperm
Other fertility related treatments
Laser assisted hatching
Laparoscopy
Hysteroscopy
Hysterosalpingography
Endometrial biopsy
Immune therapy
Acupuncture to improve chances for embryo implantation
CASA semen analysis, SDI test for DNA fragmentation, Halosperm test, sperm selection through MACS, ICSI, IMSI, anti-sperm antibodies test, retrograde ejaculation treatment
Sperm retrieval through TESE and MESA
Sperm freezing
Egg and embryo freezing with vitrification
PGD, PGS and CGH
Karyotype test
Competitive costs
IVF at 2600

IVF WITH DONOR EGGS at 5300

IUI, UNSTIMULATED, WITH DONOR SPERM at 650

IUI, STIMULATED, WITH DONOR SPERM at 990
Enlarged prostate GreenLight laser treatment in Bulgaria

The enlarged prostate or benign prostatic hyperplasia (BPH) is one of the most common illnesses in men. More than 40% of men over 50 suffer from some form of BPH. First symptoms are frequent urination combined with decreased urine flow, getting up at night to urinate, incomplete bladder emptying and urine incontinence.
If symptoms do not improve in response to medications or heat-based treatment, the benign prostate enlargement can be removed either through surgery (transurethral resection of the prostate TURP), or by less invasive laser therapy holmium laser enucleation (HoLEP) - utilized for larger glands, holmium laser ablation (HoLAP) or photoselective vaporization of the prostate (PVP) also referred to as GreenLight laser treatment.
GreenLight laser was launched in October 2002 in the UK and is now the most common laser technique used in the United States.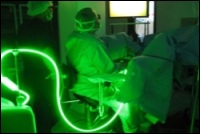 GreenLight laser is considered one of the most successful and lowest risk solutions for a number of reasons:
The procedure takes about 45 to 60 minutes and is practically bloodless; due to the minimal risk of bleeding, PVP is also suitable for men on oral anticoagulants aspirin, coumadin (Warfarin), or clopidogrel (Plavix)
Most patients return home a few hours after the procedure, usually without a need for a catheter, and can return to normal, non-strenuous activities within days. Strenuous activities can be resumed within 2 weeks
Immediate symptom relief or symptoms subside within the next several days.
Sexual function is not affected
MEDSPA will arrange your GreenLight laser treatment in one of the leading Bulgarian urology clinics HILL Clinic.
Dental procedures available with MEDSPA
Veneers
Crowns: MEDSPA offer all types of crowns at competitive prices conventional metal ceramic, zirconium, all-porcelain and CEREC ceramic crowns.Crowns can be provided in just one hour thanks to the state-of-the-art technology available
Laser aesthetic re-contouring
Caries treatment with MEDSPA is performed through minimally invasive dentistry. As well as using X-rays, the dentist applies DIAGNOdent laser detection of caries. If the problem is detected in its early stage, the decayed tooth surface can be successfully restored through HealOzone® technology.
The dentists that MEDSPA work with also have expertise in bonding, whitening, treatment of inflammation or aesthetic problems of the gingivae, treatment of tooth canals, braces, brackets and Invisalign as well as snoring treatment through soft palate implants (Pillar procedure).
Special individual bonuses for you / free of charge
When organising medical treatment abroad, MEDSPA provides the following services to clients:
Co-ordination between the client and the clinic, including facilitation of diagnosis and consultation with a physician and all paperwork
Assistance with travel arrangements
Meeting and greeting at the airport and transfer to hotel/apartment
Transportation to appointments at the clinic and back to the hotel
Cell phone with important numbers pre-programmed
Translation and interpreting services
Travellers information and advice on cultural differences, savings, spa treatments, sightseeing, dining, movies, concerts, wine tasting, day trips to historical, cultural or natural landmarks and shopping
Return transfer to the airport
Treatment follow-up