PROFILE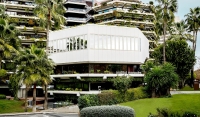 Founded 100 years ago in Barcelona, Institut Marquès is an internationally-recognised IVF clinic specialising in IVF with egg and/or semen donation and is accredited by the Spanish Healthcare Authority to perform all the techniques allowed by the country's advanced assisted reproduction legislation. Institut Marquès has fully licensed IVF clinics in Barcelona, and Rome, with a satellite clinic in Milan.
Institut Marquès is experienced in treating patients who have tried from 8 to 16 years to achieve a pregnancy or who have undergone up to 15 failed IVF attempts. Despite dealing with more difficult cases, their results are comparable to those obtained at top IVF centres in Europe and the USA, but at more competitive prices and with a lower multiple pregnancy rate.
View Institut Marquès's custom-designed new headquarters in Barcelona
Egg and semen and embryo donation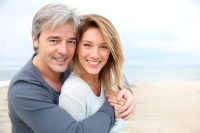 Spain's progressive and liberal IVF legislation makes it a popular destination for couples seeking treatment with egg or semen or embryo donation.
Under Spanish law, the donation of human gametes and embryos is a free, formal and confidential contract between the donor and the clinic; all egg, semen and embryo donation is anonymous and the identity of the donor can never be revealed.
Furthermore, egg, semen and embryo donation is available to all women, regardless of marital status and sexual orientation.
Institut Marquès has a large catalogue of Catalan and foreign egg donors, mostly drawn from the local university population, allowing it to offer IVF treatments with egg donation without waiting lists or delay. Donors are carefully evaluated in terms of physical and psychological health by the clinic's Oocyte Donation Team and patients are carefully matched according to their phenotypical characteristics and blood group.
Institut Marquès also boasts an internationally certified sperm bank that offers high quality samples from anonymous donors with a broad range of phenotypes. All donors are carefully selected and undergo rigorous medical checks.
Assisted reproduction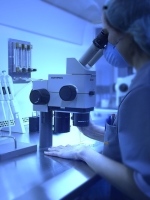 Institut Marquès is an ISO 9001 certified clinic offering the latest investigations and treatments for infertility in both men and women, including IUI, IUI with donor sperm, IVF (own eggs/donor eggs), ICSI, egg vitrification, TESA, TESE/Micro TESE, pre-implantation genetic diagnosis/pre-implantation genetic testing, embryo donation and embryo adoption. The clinic is also licensed to provide fertility treatment for women without a male partner (ROPA).
Committed to the highest standards of care, Institut Marquès offers:
Gynaecology and obstetrics
Institut Marquès is an internationally-recognised centre for gynaecology & obstetrics and assisted reproduction, offering personalised care for women at all stages of their reproductive life up to menopause, including gynaecological disorders, diagnosis and treatment of infertility, pregnancy, labour and puerperium. Specialist services include:
Day-case gynaecological surgery - treatment of ovarian cysts; tubal ligation; hysteroscopy
Rapid diagnosis of breast cancer
Prenatal diagnostic testing – morphological scans; chorionic villus sampling and amniocentesis; microarrays to exclude up to 300 genetic diseases; 4D ultrasound scanning
PGD – Preimplantation Genetic Diagnosis / PGT - Preimplantation Genetic Testing
At Institut Marquès PGT is performed using Next Generation Sequencing (NGS). This is the most innovative method that is currently applied to the embryos' genetic diagnosis.

The PGT technique is the result of the combination of in vitro fertilisation and genetic analysis and it allows the identification and prevention of inherited genetic abnormalities, including pre-implantation genetic diagnosis / pre-implantation genetic testing, male infertility testing and mutation carrier studies for conditions such as cystic fibrosis, fragile X and Factor V Leiden (FVL).

Institut Marquès is an international reference centre for PGT. Their patients recognise that their chances of pregnancy are increased by means of the technique.
International patients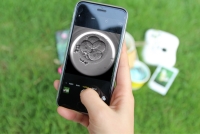 Institut Marquès welcomes patients from all over the world, including the UK, France, Germany, Italy, USA, Canada, South America, China and the Middle East. The clinic's highly efficient international programme results in the majority of overseas patients being able to return home with an ongoing pregnancy after just two visits and its satellite centres in Rome and Milan provide convenient access to services.
Institut Marquès has pioneered an embryo adoption programme that allows patients to have treatment in their home country. They are also the only clinic to offer the Embryomobile, a unique application that allows patients to watch their embryos develop in real time from any location.
Make a first appointment or book a free video consultation with Institut Marquès.
Legal
| | |
| --- | --- |
| Liability insurance: | Yes |
| Limit of indemnity: | £0.00 |
Videos
Presenting Institut Marquès in Barcelona

Info-Video: Tips to Choose your Assisted Reproduction Clinic

The story of an IVF

The 1000th birth of the embryo adoption programme

IVF Lab

Music enhances IVF

INSTITUT MARQUÈS - 1000 more trees for the Forest of Embryos
Institut Marquès and a loca