PROFILE
Nordica Fertility Centre in Lagos, Nigeria offers the most advanced assisted reproductive services for the treatment of male and female infertility and related issues from an experienced team of fertility specialists. Combining personalised care, cutting edge technology and transparent and fair treatment costs, the clinic is a popular destination with both national and international patients looking to become parents. Treatments available include IVF, ICSI, egg donation, sperm donation, surrogacy, surgical sperm retrieval, egg freezing, preimplantation genetic diagnosis (PGD) and endoscopic gynaecological surgery.

World-class fertility treatment
Nordica Fertility Clinic, Lagos was established in 2003 by renowned fertility expert, Dr Abayomi Ajayi, in association with Nordica International, Denmark to provide the most up-to-date assisted reproductive technologies and treatments. As well as working at the forefront of technological advances in infertility treatment and deploying cutting edge facilities and equipment, the clinic has direct access to the research findings from The Institute of Human Reproduction, Symbion Fruebjergvej in Denmark, and to the doctors and technicians at The Fertility Unit of Herlev University of Copenhagen.
Personalised care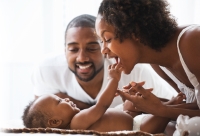 Nordica's multidisciplinary team of fertility specialists, embryologists and nurses, work collaboratively to develop individualised treatment plans designed to produce the best possible results. They believe that the familiarity and consistency of care that comes with getting to know their patients contributes to each patient's well-being, and ultimately, to the success of their treatment.
Success rates
Since 2003, Nordica Fertility Centre has helped hundreds of couples to overcome their infertility challenges, including many who had almost given up hope of having their own babies. To date, over one thousand babies have been born as a result of treatment at Nordica.
Success rates at the clinic have been above those in developed countries in Europe and America for the past 10 years:
< 35 years – 40-50%
> 35 years – 30-55%
> 40 years – 10% (using own eggs)
Recipient cycle – 40-50%
Why are Nordica's success rates so high?
The team at Nordica dedicate all their expertise and passion to the achievement of a single goal – to help couples have a baby.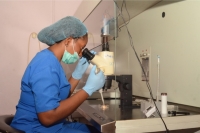 Some of the reasons that they are so successful are:
Use of the latest and most advanced technologies
ISO certified ensuring maintenance of stringent quality control
Nordica's fertility specialists have trained at world-leading medical institutions, including University College London, John Hopkins University and Stanford University
Commitment to ongoing learning and continuous improvement
Fertility services available
Affordable IVF in Nigeria
Nordica Fertility Centre offers high quality IVF treatment at prices that are highly affordable compared to many other countries worldwide.
Three plans are available:
Single Cycle Plan

Two Cycle Plan

Three Cycle Plan

870,000 NGN

1,260,000 NGN
(save 480,000 NGN)

1,760,000 NGN
(save 850,000 NGN)

Free enquiry

Free enquiry

Free enquiry

Free registration

Free registration

Free registration
Nordica Endoscopy Scheme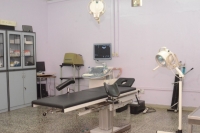 Nordica Fertility Centre offers expert endoscopy services (laparoscopy and hysteroscopy) at its dedicated world-class facility. These minimally-invasive keyhole techniques can be used to diagnose and treat problems such as tubal factor infertility, endometriosis, polycystic ovarian syndrome (PCOS), fibroids and polyps, Asherman's syndrome, cervical stenosis and septate uterus.
Packages are available that include highly subsidised rates on flights, accommodation and meals, airport pick-ups, counselling, acupuncture and finance options.
International patients
Nordica Fertility Centre welcomes overseas patients seeking high quality, affordable fertility treatment in Nigeria.
To find out more call their friendly team on 01 – 4667360 / 01 - 4532266, email [email protected] or Book an Appointment.