PROFILE
Genesis IVF & Women's Specialist Centre is a state-of-the-art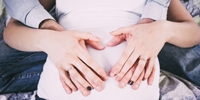 fertility clinic in Penang, Malaysia which offers the highest quality IVF and assisted reproductive services. Using advanced technologies and expert staff, the IVF centre's mission is to help deliver your dreams of bringing a new life in to the world.
Why choose the fertility clinic in Malaysia?
The fertility clinic has already welcomed countless medical tourists looking for excellent reproductive treatment, who have chosen Genesis IVF as it is a reliable and trusted clinic in South East Asia.
Genesis IVF & Women's Specialist Centre has outstanding success rates which come from the clinic's use of innovative techniques and advanced technologies.
The IVF centre boasts a team of dedicated fertility specialists who are highly-experienced and committed to helping you achieve your goal of having a baby.
Featuring modern and welcoming facilities, your stay will be comfortable whilst adhering to the highest levels of safety and compliance.
You will also be offered pre-treatment counselling, because you and your partner's emotional wellbeing matters to them.
The clinic is very accessible as it is located in the UNESCO city of Penang in a newly developed shopping centre which can be reached by various transport methods.
IVF treatments offered
The fertility clinic offers the full range of assisted reproductive treatments, from diagnosing your problem using fertility screening and a counselling service, to helping you choose the best fertility treatment for you.
They offer:
IVF
Intrauterine insemination (IUI)
Pre-implantation genetic screening/diagnosis (PGS/PGD)
Embryo freezing with Cryotec
Blastocyst culture
Family planning with MicroSort X & Y Sperm Sorting
Non-invasive prenatal test (NiPT)
Egg banking
Laparoscopy
Hysterectomy
Excellent fertility facilities
The clinic boasts world-class facilities and equipment, meaning they can offer the best and most modern assisted reproductive treatments in Malaysia.
They have the following facilities:
Andrology lab
Embryology lab
Embryo incubators
ICSI chamber
Vapor-phase nitrogen storage
Andrology centrifugal system
En-suite day care rooms with sea views
Modern and comfortable waiting area