PROFILE
Dr. Athanasios Garavelas is a highly experienced consultant gynaecologist and fertility expert with a specialist interest in IVF, failed IVF, recurrent implantation failure, egg donation, sperm donation, endometriosis, laparoscopic surgery and all fertility related problems. Based at IOLIFE-IASO in Athens, one of the largest and most advanced Assisted Reproduction Units in Greece, he and his team offer the highest levels of personalised fertility care at fair and affordable prices.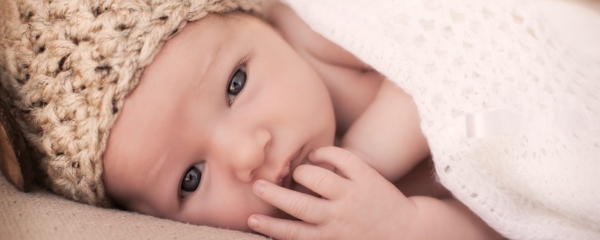 A leading fertility expert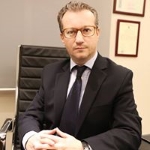 Trained in Rome and Athens, Dr. Athanasios Garavelas, MD, MSc, MMSC, Phd, is a consultant gynaecologist and obstetrician specialising in assisted reproduction and reproductive endocrinology. With 10 years' experience in the field, he has extensive experience in gynaecological surgery, laparoscopic surgery, hysteroscopy and IVF, particularly in cases of high-risk pregnancy.
Dr. Garavelas has a Master's degree from the University of Athens in Reproductive-Regenerative Medicine and a second Master's degree in High Risk Pregnancy, also from the University of Athens. Actively involved in scientific research, he has participated in a number of postgraduate seminars nationally and internationally, as well as presenting his work at conferences in Greece and at European level.As a member of the American Society of Reproductive Medicine (ASRM) and the European Society of Human Reproduction and Embryology (ESHRE), he is committed to keeping his knowledge and skills fully up-to-date in line with the highest international standards.
Both in his work for the Greek national health system and in his private practice, Dr. Garavelas has devoted his professional life to helping couples achieve their dreams of becoming a family. Combining his high levels of training with a holistic approach, his practice is based on providing safe, individualised, evidence-based treatment supported by common sense decisions. Indeed, his stated intention is to, "provide the very highest level of professional patient care combined with a caring, personal service".
Dr. Garavelas speaks Greek, English, French and Italian.
IOLIFE-IASO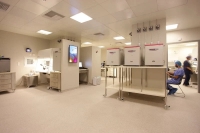 Dr. Garavelas is the Scientific Co-ordinator for international patients at the Institute of Life (IOLIFE) at the Gynaecological and Obstetric Clinic (IASO) in Athens, Greece.
One of the largest and most advanced Assisted Reproduction Units in Greece, and the only unit of its kind in the country to gain Temos certification status, IOLIFE-IASO is a state-of-the art facility staffed by a top multi-disciplinary team of specialists. This combination of a world-class embryological laboratory, with cutting-edge air monitoring and embryo monitoring systems, and expert scientific staff offers total peace of mind for patients, as well as producing outstanding success rates.
Treatments available
Egg donation in Greece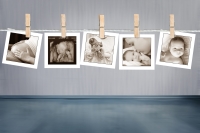 IOLIFE-IASO Assisted Reproduction Clinic in Athens is able to offer egg donation in line with Greek legislation. All donors are aged less than 35 years old and are extensively screened to rule out any medical or genetic problems. Recipients are exclusively allocated at least 7-8 eggs. Any spare embryos belong to the recipient and are frozen to be used at a later stage, either in the case of an unsuccessful result or to ensure genetic siblings following a birth.
The egg donation program at IOLIFE-IASO is extremely efficient with pregnancy rates of more than 80%. There are no waiting lists for egg donation and the clinic can search its database to find the most compatible choice for a recipient within 24 hours of a request.
International patients
IOLIFE-IASO welcomes patients from the UK and the rest of the world seeking fertility treatment.
Treatment is always tailored to the need of the individual and patients are supported throughout their time in Athens in an environment that is comfortable and relaxing in order to achieve the best possible results.
For more information complete the online contact form, email [email protected] or call 44 (0)2033184648.
Languages spoken
English
Greek
French
Italian
Legal
Documents
| | |
| --- | --- |
| | IOLIFE Clinic Athens - Brochure [ PDF 386kb] |