PROFILE
EmbryoClinic is an ISO 9001:2015 and EN 15224: 2016 certified fertility clinic in Thessaloniki, Greece. Staffed by an experienced scientific team and equipped with the latest technology, the clinic offers customised fertility services in an ethical and safe environment. Treatments available include fertility investigations, IUI, IVF, fertility preservation, egg donation, sperm donation and holistic support services.
An experienced team
Established in 1999, EmbryoClinic's medical team is led by Dr Elias Tsakos FRCOG, a UK-trained fertility specialist with over 20 years' experience in the field of assisted reproduction. He is supported by David Gibbon, Consultant Embryologist and Director of the EmbryoClinic IVF laboratory, who is renowned in the UK for his expertise and mentorship.
Individualised fertility treatment
The team at EmbryoClinic combine their extensive experience with cutting edge medical technology to provide individualised treatment and evidence based medicine with honesty, respect and care for their patients. Committed to effectiveness, safety and excellence, their mission is to inspire hope and contribute successfully to the journey to parenthood. Particular attention is paid to the individual needs, social background, religious beliefs, medical status and wellness of each patient.
Success rates
Clinical pregnancy / embryo transfer 2018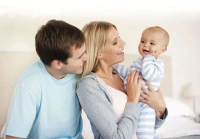 | | |
| --- | --- |
| < 35 years old | 71% |
| 35 – 39 years old | 57% |
| 40 – 43 years old | 25% |
| Oocyte recipients | 76% |
| | |
State-of-the-art technology
EmbryoClinic's modern facility is architecturally-designed and equipped with the latest IVF technology. The aim is to provide an environment that is safe and comfortable, while at the same time guaranteeing the best possible treatment. Uniquely in Greece, the clinic's IVF Laboratory, Andrology Laboratory and Operating Theatre are enclosed within a corian shell.
All services at EmbryoClinic are fully computerised and patient records are held electronically in safe and secure systems, ensuring patient confidentiality and continuity of care.
Fertility services available at EmbryoClinic
TESE/ Micro TESE

PGD / PGS
IVF treatment
In vitro fertilisation is an assisted reproduction technique in which fertilisation takes place in the laboratory. It is the first-line treatment in cases such as blocked or damaged fallopian tubes, or severe male infertility. It may also be recommended in cases where simpler treatments are unsuitable or have failed.
EmbryoClinic offers a full range of IVF treatments and techniques, including conventional IVF, ecoIVF (also known as mini IVF or low-cost IVF), ICSI, assisted hatching, surgical sperm removal (PESA and TESE), embryo cryopreservation, preimplantation genetic diagnosis (PGD) and egg donation.
Although recent decades have seen major advances in IVF techniques, reflected in the safety and high success rates of the procedure, 1 in 2 cycles do not result in a pregnancy and the process is often stressful. With this in mind, the specialised team at EmbryoClinic offer all the necessary information and emotional support needed to ensure the best possible outcome.
Egg donation
Egg donation, where a patient's eggs are replaced by the eggs from a young donor, is the most effective treatment in cases where a woman fails to produce eggs herself (e.g. premature menopause), has a poor ovarian response to ovarian stimulation with drugs or has had repeated IVF failures.
Until recently, the donor and the recipient would have to undergo treatment simultaneously, however, advances in vitrification (egg freezing) have allowed for the creation of oocyte 'banks', improving the availability of oocytes for donation.
Egg donation is available at EmbryoClinic in line with Greek Law (N 3305/2005). All donors are under 35 and must provide a full medical history, complete a genetic questionnaire and undergo extensive medical and psychological screening tests. Egg donation in Greece is always anonymous and the recipient must be under the age of 50.
In accordance with Greek law, egg donors do receive compensation for the drugs and other medical expenses, however the majority of women are motivated by a desire to help other couples realise their dream of becoming parents.
International patients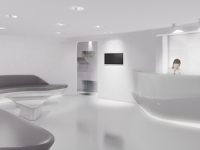 EmbryoClinic is highly experienced in welcoming international patients who are having difficulty conceiving or who have tried IVF without success.
Get in touch:
Tel: 0030 2310 420020
E-mail: [email protected]
To:
---
Image
Languages spoken
English
Greek
French
Italian
Serbian
Legal
| | |
| --- | --- |
| Liability insurance: | Yes |
| Limit of indemnity: | £0.00 |
Videos
| | |
| --- | --- |
| | EmbryoClinic |
Documents
| | |
| --- | --- |
| | EmbryoClinic Assisted Reproduction Brochure in English [ PDF 3664kb] |
| | EmbryoClinic Assisted Reproduction Brochure in Serbian [ PDF 3101kb] |
| | EmbryoClinic Assisted Reproduction Brochure in French [ PDF 2919kb] |