PROFILE
Eugonia Assisted Reproduction Unit is an ISO 9001 and EN 15224 certified IVF clinic in Athens, Greece offering a comprehensive range of fertility services and investigations from an internationally-recognised, pioneering team. With successful pregnancy rates among the highest to be found anywhere in the world, the clinic is committed to clinical and scientific excellence, and provides personalised IVF treatment using the most up-to-date technologies and techniques, based on the principles of evidence-based medicine.

Pioneering fertility treatment
Led by Reproductive Gynaecologist Dr Tryfon Lianas, Eugonia is one of the most successful IVF units worldwide with a string of international accomplishments, including innovative treatment of severe Ovarian Hyperstimulation Syndrome (OHSS), the individualisation of new stimulation protocols related with statistically higher pregnancy rates, successful pregnancies and live births using cryopreserved oocytes and preimplantation genetic diagnosis, and conducting original clinical research that has led to the publication of several studies, including the two largest clinical trials in the medical literature on poor ovarian response and polycystic ovarian syndrome, respectively, to date.
At Eugonia, they believe that progress and increased ongoing pregnancy rates following assisted reproduction treatment (ART) can only come through research and scientific work, and the experienced team remain constantly involved in clinical study, original research including close collaboration with universities in Greece, the UK and Australia, participation in national and international conferences, and training new doctors in the field of ART.
Eugonia's clinical practice is strongly founded on the principles of evidence-based medicine. In this way they ensure the optimal treatment and maximum success and safety for their patients, avoiding the use of unproven add-on/adjuvant methods that may not only unneccessarily increase the cost, but also jeopardise the safety of treatment.
Eugonia holds ISO 9001 certification and is the first fertility clinic in Greece to obtain certification for EN15224, the new quality standard for the healthcare sector, ensuring total quality management and top level of service.
Read their published studies in international scientific journals
Personalised care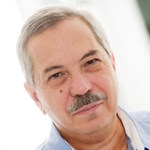 With the philosophy of a boutique fertility clinic, Eugonia are also pioneers in providing truly individualised treatment protocols for infertility, recognising that a full understanding of each couple's circumstances and psychological support based on the development of a personal relationship is as important to success as the latest scientific technologies and techniques. Any intervention carried out always takes into account personal circumstances, working to help nature take its course, wherever possible.
At Eugonia, they believe that the couple has the right to participate in the decisions made regarding their fertility treatment, therefore extensive consultation is provided and informed consent is obtained for each stage of treatment, ensuring transparency, trust and patient satisfaction. Great care is taken that every question is answered by the clinic's specialised staff.
Dr Lainas is personally involved in assisting all couples who undergo IVF treatment at Eugonia, individually tailoring and monitoring the stimulation protocol of each woman with frequent ultrasound scans and blood tests, and carrying out the majority of oocyte retrievals and embryo transfers himself. Although close monitoring is sometimes inconvenient, it is this flexible, personalised approach that has led Eugonia to achieve pregnancy rates of up to 88%, putting it amongst the top performing clinics internationally.
Treatments available at Eugonia
Mild ovarian stimulation protocols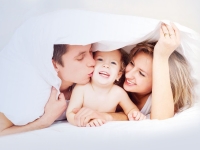 Eugonia offers the latest ovarian stimulation protocols that are both patient-friendly and associated with high pregnancy rates. Compared to traditional methods, advantages of the new protocols include:
Shorter duration, fewer days of injections, lower doses, lower costs and fewer complications
Offered according to the ovarian response of each woman
Can be used to create optimal protocols of ovarian stimulation for women with poor response and women with polycystic ovaries
Associated with significantly lower complications such as OHSS
Useful in Natural Cycle IVF since premature follicular rupture and oocyte loss are avoided
Safe, effective IVF treatment
OHSS is the most severe complication of IVF programmes, usually affecting women of young age and with polycystic ovaries. Closely following recent international developments, Eugonia is committed to making OHSS a complication of the past by using proven interventions that eliminate the syndrome. However, in the small chance of severe OHSS, Dr Lainas and the scientific team at Eugonia, in collaboration with Aristotle University of Thessaloniki, have designed an innovative treatment method for severe OHSS. Eugonia's method is established internationally as tertiary prevention and is currently the only available treatment for established severe OHSS. As a result, the risk of complications from IVF treatment at Eugonia is non-existent, with safety and effectiveness guaranteed for all women.
Participation in ESHRE Committees
Eugonia is one of a select few IVF Clinics worldwide to include among its clinical staff two ESHRE Senior Deputies sitting in the Steering Committees of the largest Special Interest Groups (Embryology and Reproductive Endocrinology). These are unique posts of global exposure offered to internationally acclaimed scientists and clinicians, who steer the developments of Reproductive Medicine at an international scale.
Minimally invasive reproductive surgery
Eugonia performs a wide spectrum of laparoscopic and hysteroscopic surgical procedures designed to assist couples to conceive naturally or to improve the chances of conception in IVF treatment programmes. Reproductive surgery is the therapy of choice in cases such as endometriosis, uterine fibroids, pelvic adhesions, polyps, ovarian cysts, uterine diaphragms and intrauterine adhesions.
Opening hours
| | |
| --- | --- |
| Mon: | 09:00 – 18:00 |
| Tues: | 09:00 – 18:00 |
| Wed: | 09:00 – 18:00 |
| Thurs: | 09:00 – 18:00 |
| Fri: | 09:00 – 18:00 |
| Sat: | 09:00 – 15:00 |
Legal