PROFILE

HairPalace is one of Europe's leading clinics in the field of hair transplantation. Over 200 British patients travel to HairPalace each year to solve their hair loss problems and achieve undetectable natural looking results.
Why go to Hungary for hair transplant surgery?
HairPalace offers world class hair transplant surgery at affordable prices.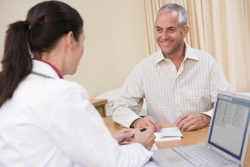 The following are reasons for choosing the HairPalace Clinic for your hair transplant:
Totally pain free hair transplantation procedures
No scars
Natural-looking results and maximum density
Guarantee on every implanted hair
Affordable prices
First consultation and evaluation in the UK
The surgeons at HairPalace are experts in their field, and they keep pace with the latest developments in hair transplantation surgery. They offer safe treatment, and a permanent, natural-looking outcome at an affordable price.
The cost of hair transplant treatment in Hungary is up to 60% less than equivalent treatment in the UK. This is due to their low cost base and infers no compromise because the methods of hair transplant in Hungary are identical to those found elsewhere such as in the UK.
Price includes accommodation, medications, treatment, meal at the clinic and airport transfers.
About HairPalace in Budapest
The HairPalace clinic in Budapest is conveniently located in one of the most scenic parts of the city, with beautiful views over the River Danube.
HairPalace was the first Hungarian hair transplant clinic to perform FUE (Follicular Unit Extraction) SafeSystem method hair transplants.
The modern, well equipped clinic opened in 2001, and has the latest technology in luxurious premises. During treatment you can listen to music, watch a movie, or access the Internet using their Wi-Fi network.
All members of the HairPalace team are certified experts on hair restoration procedures and surgery.
At HairPalace they are proud of the fact that the majority of their clients come to them through recommendation from previous satisfied patients.
During hair transplant the experts at HairPalace use a special local anesthesia developed by their specialists As a result, patients don't even notice that the hair transplant has started.
During your treatment you can follow the procedure and actively participate. You can see the grafts receive continuous updates regarding progress.
Read about FUE hair transplants.
Get your personalised treatment plan and quotation in the UK
Meet the HairPalace consultants without travelling to Hungary!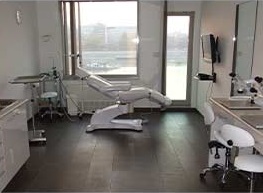 During your initial consultation in the UK the HairPalace specialists will assess the condition of your hair and scalp and devise a treatment plan that meets your needs.
There are some cases when hair restoration is not possible or is not worthwhile. These cases can be identified in the UK so that you don't travel unnecessarily.
Within a couple of days of your consultation you will receive, via email, your personalised treatment plan. This includes all costs except for your air fares. It includes the treatment price by number of hairs, your accommodation, airport transfers, and all other services.
Should you subsequently travel to Budapest for treatment you can save up to 60% on costs and receive the same quality treatment as in the UK. They will help you find accommodation and take care of your airport transfers.
Fill in the application form to get a quote and personalised treatment plan.
Image
Languages spoken
Legal
| | |
| --- | --- |
| Liability insurance: | Yes |
| Limit of indemnity: | £150000.00 |
Videos
| | |
| --- | --- |
| | Introducing Hair Palace - hair transplant clinic in Hungary. |