PROFILE
Advanced Hair Clinics, member of CDM Medical Group, is the largest and most advanced medical center of Hair Restoration in Greece and Cyprus and amongst Europe's leading Hair Clinics. Advanced Hair Clinics system consists of premium clinics based in several locations across Greece and Cyprus, including Athens, Kifissia, Glyfada, Thessaloniki, Patras, Rhodes and Limassol.
Advanced Hair Clinics specialize in nothing but the most technologically sophisticated and scientifically advanced treatments, alongside providing industry leading services for hair-loss and hair-thinning conditions at market-competitive prices. They exclusively perform Follicular-Unit-Extraction (FUE) hair transplant procedures to correct the consequences of both male and female Androgenetic Alopecia, as well as in selected cases of localized Alopecia Areata, Diffuse, Cicatricial and Post-Burn Alopecia.
Advanced FUE Hair Transplant:
As an industry leading clinic providing hair transplants, Advanced Hair Clinics see a considerable number of patients, both international and local, every year. The specialist medical team offers Advanced FUE – One Step Implantation for male and female patients, a revolutionary treatment that gives consistently high-quality results.
Platelet-Rich-Plasma (PRP) Hair Loss Treatment:
Using the body's natural growth factors, PRP Treatment helps stimulate natural hair growth from dormant hair follicles. It is often used in conjunction with a hair transplant procedure, and at Advanced Hair Clinics it is always used to enhance the results of Advanced FUE hair transplants.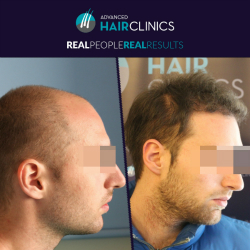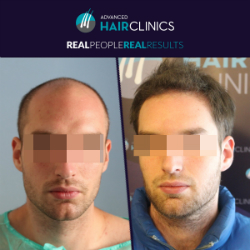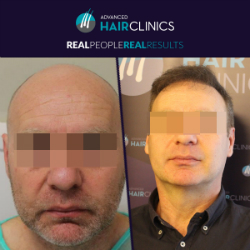 The most common treatments that they provide include:
Advanced FUE Hair Restoration
Unshaven FUE Hair Restoration
Eyebrow, Beard & Body Hair Restoration
FUT-Strip Scar Restoration
Conservative (Non-surgical) Hair-Loss Treatments
Scalp & Eyebrow Micropigmentation
White Hair – Leukotrichia Treatment
Hair Loss DNA TesT
Treatments at Advanced Hair Clinics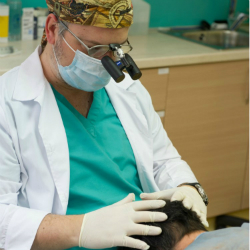 At Advanced Hair Clinics, the most sophisticated FUE technique, Advanced FUE, as well as a wide range of fully personalized treatments for hair related problems are performed by a team of highly specialised doctors and nursing personnel boasting years of experience. The specialists at the clinics use the most advanced medical technology, and most modern techniques to ensure that the patients get the outcomes that they desire.
The health and welfare of patients is the number one priority at Advanced Hair Clinics. By adhering to strict international standards of safety, and using only certified medical materials and practices, patients can enjoy treatment safe in the knowledge that their health is being carefully looked after. Furthermore, each clinic has specially designed treatment rooms to ensure the privacy and comfort of the patient during treatment.
Facial, Body & Plastic Surgery treatments at Cosmetic Derma Medicine – member of CDM Medical Group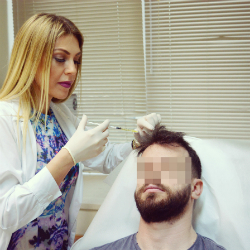 The experienced medical team of dermatologists and plastic surgeons of Cosmetic Derma Medicine (the Aesthetic Dermatology & Plastic Surgery department of CDM Medical Group), are able to provide bespoke treatments for clinical-aesthetic issues, such as Neurotoxin and Hyaluronic Acid Injection therapies, Thread Facelifts and PRP Autologous Mesotherapy, as well as a wide variety of minimally invasive and traditional surgical procedures.
The fully equipped Plastic Surgery Department of Cosmetic Derma Medicine provides innovative care for patients with a wide range of both reconstructive and plastic surgery needs, such as Smartlipo laser liposuction, blepharoplasty and otoplasty, all of which are safely performed within the premises of the clinic.