PROFILE
Institut Català de Retina (ICR) in Barcelona, Spain is an ophthalmology centre of reference at both national and international level offering comprehensive ophthalmological care across all specialties including refractive surgery, cataract surgery, treatment of age-related macular degeneration (AMD), retinal surgery, corneal surgery, treatment of glaucoma, oculoplastics, paediatric ophthalmology and emergency eye care.
Founded in 1986 by Dr Ramón Martí i Bonet in the Sarríà Saint Gervasi district of Barcelona, ICR is staffed by a medical team of 90 ophthalmologists and has 35 ophthalmology consulting rooms, 14 optometry consulting rooms and 7 diagnosis and treatment rooms arranged in specialist areas over 6 floors. Five fully equipped emergency service consulting rooms are available 24 hours a day, 365 days a year.
ICR is equipped with the latest diagnostic, surgical and therapeutic technology and has five operating theatres for outpatient surgical procedures. Committed to research and teaching, the clinic also houses a conference room, library and meeting rooms.
Refractive surgery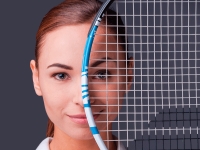 The ICR Refractive Surgery Department offers the most advanced techniques to correct refractive defects such as myopia, hyperopia, astigmatism and presbyopia, including LASIK, PRK and LASEK using the Excimer and Femtosecond laser platforms. Staffed by an experienced specialist team dedicated solely to the study and treatment of refractive problems of the eye, the clinic also offers the full range of multifocal, monofocal, accommodative and phakic intraocular lenses, carefully determining the most suitable technique for each individual case.
Other techniques available include advanced monovision for the surgical correction of presbyopia, intracorneal implants and astigmatic keratotomy, an advanced procedure to correct high astigmatisms.
The first consultation for refractive surgery at ICR is free and includes a non-invasive test to evaluate a person's suitability for the procedure. Appointments are available Monday to Saturday and different funding options are available depending on individual needs, including up to 12 months' interest free financing.
Cataract surgery
A cataract is when the lens, the small transparent disc inside the eye, develops cloudy patches, often as a result of age-related changes, although they can be caused by factors such as trauma, inflammation, degenerative eye diseases, trauma and systemic diseases. These changes can affect one or both eyes and result in slow and progressive loss of vision.
ICR provides a full range of diagnostic tests to determine the cause of a cataract and to rule out any other underlying eye conditions. Once it has been established that vision can be improved by cataract surgery, the clouded lens is removed surgically and replaced with a new one that is personalised to correct near, middle or distance vision according to the patient's individual requirements. Cataract surgery is fast and highly effective, with a very low complication rate.
Age related macular degeneration (AMD)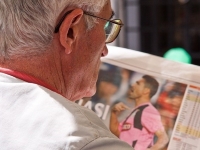 Age related macular degeneration (AMD) is a progressive eye condition that affects the central area of the retina (the macula), causing problems with central vision. AMD is currently classified into two main types, dry or atrophic AMD and wet or exudative AMD, although other rare forms are recognised.
ICR offers expert diagnosis and management of AMD using intravitreal injections (for wet AMD) and nutritional supplements, which have been demonstrated to slow down in the evolution of the disease, particularly during the early stages of wet AMD.
ICR Departments
ICR Units
Contact lens unit
Optometry unit
Estrabology, orthoptic and pleoptic
Photodynamic therapy
Visual therapy
Rehabilitation and low vision unit
International patient services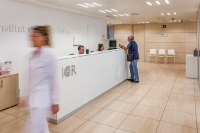 ICR welcomes international patients, offering a range of tailor-made services designed to make a trip to Barcelona for eye treatment as stress-free and relaxing as possible. Their international assistance team is on hand to book appointments and deal with administration and a patient accompaniment service is available to those who wish to have the aid of a liaison interpreter at their medical appointments.
To see the list of health insurance companies that collaborate with ICR click here.
Legal
Videos
| | |
| --- | --- |
| | ICR video |
| | What kind of technology does ICR have for laser vision correction? |
| | What is a cataract and how can it be treated? |
| | What is a retinal detachment? |