PROFILE
DentGroup is a partnership of six modern dental clinics in Istanbul, Turkey. Offering a full range of dental services for all age groups, including orthodontics, implantology and paediatric dentistry, their holistic approach focuses not only on their patients' teeth, but also on the difference that treatment can make to their lives as a whole.
Why travel for treatment with DentGroup in Turkey?
As an experienced team of specialists, DentGroup's goal is to be one of the best international dental clinics in world, providing patient-centred personalised care in a sector that is often quite functional. Offering high quality, affordable dentistry, they are committed to restoring and improving the smiles of children, adults and seniors, empowering them to change their lives and unleash their full potential.
Specialist dentists, Turkey
The team at DentGroup comprises English-speaking specialists in all the fields within modern dentistry such as aesthetics, orthodontics, prosthodontics, oral surgery, paedodontics and periodontics. Specialist treatment and advice is also available for snoring, sports medicine (mouth guards) and temporomandibular joint disorders.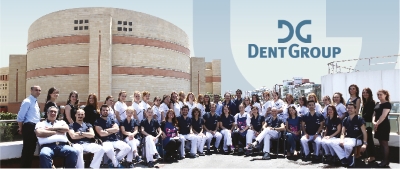 Dental treatments available from DentGroup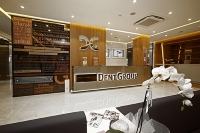 DentGroup offers a full range of modern dental treatments at fair and affordable prices, including:
Oral hygiene
Empress and Zirconium crowns
Porcelain laminate veneers
Teeth whitening
Invisalign braces
Incognito (lingual braces)
Dental implants
All On Four dental implants
Wisdom teeth surgery
Gum aesthetics and gum recession treatment
Precision attachment partial denture
Total and partial dentures
Root canal treatment
Snoring treatment
Getting treatment with DentGroup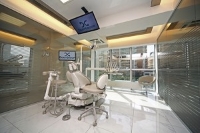 With 6 branches covering all the major districts of Istanbul, DentGroup is Turkey's leading boutique dental clinic chain. Its new and innovative approach to dentistry can be accessed in 10 easy steps:
Meeting and Sharing. Fill out the online application form detailing what you are hoping to achieve. Sharing photographs and panoramic x-rays will also help the DentGroup team to make the best possible plan.
Planning and Proposal. The day following application, DentGroup will provide a treatment plan and give an estimate of price and treatment duration.
Travel Planning. DentGroup will plan a schedule based around your treatment and can help organise reasonably priced flights and hotel options.
Welcome and Transfer. A DentGroup representative will welcome you at the airport and transfer you first to your hotel and then to the clinic as part of the DentGroup VIP Transfer Free of Charge service.

Treatment Time. All treatment will be carried out according to the treatment plan.

Free Time. There will be opportunity to enjoy the beautiful and vibrant city of Istanbul in between treatments.

Final checkup. All dental work will be thoroughly checked before you return home to ensure that everything is perfect and meets DentGroup standards.

Journey home. Following your final checkup, you will be taken to the airport by DentGroup VIP Transfer.

Routine check-ups and care. DentGroup provide monthly 6 month check-ups and dental cleaning free of charge, although these can be done by your dentist at home.

5 year warranty. All DentGroup treatments are guaranteed for 5 years. This is dependent on you attending 6 monthly check-ups and dental cleaning, either at DentGroup or in your own country.
International patients

DentGroup welcomes international patients at two of its Istanbul clinics:
DG Atasehir (near the Palladium Mall)
Barbaros mah. Halk cad no. 63/1
Atasehir
Istanbul 34746
Tel: 90 541 246 30 79
Email: [email protected]
View the DG Atasehir clinic on Google Maps
DG Maslak (near Pasabahçe Binasi)
Büyükdere Caddesi no. 239 4/10
Maslak
Istanbul 34415
Tel: 90 541 246 30 79
Email: [email protected]
View the DG Maslak clinic on Google Maps
Read the latest news and articles from DentGroup
Turkish dental clinic, DentLab is ready to operate
Testimonials
"Had a great time with the staff."
Naima Mohamed (UK), Jan 2016
"It was a great experience."
Samuel Adebayo, Jan 2016
"Excellent!"
Gary Corlett (UK), Jan 2016
"Very good experience. All staff are very helpful and friendly. All treatments have been explained very well in English and very organised."
Eloise Snape (UAE), Jan 2016
"Happy with the treatment. No complaints."
John Fitzpatrick (Ireland), Dec 2015
"It is very pleasant. Doctors, especially Seçil, such a good dentist. All staff are positive and doing their job so good."
Lyibov & Viktoria Trohliuk (USA), Dec 2015
"Excellent. My new dentist!"
Michael Barnett (USA), Dec 2015
"Excellent. The staff are friendly & professional. I have been impressed with the incredibly high quality of treatments, sensitivity & thoroughness of the dentist. Everything have been clearly explained and I have felt at very safe and professional hands. Outstanding!"
Shari Young (New Zealand), Dec 2015
"Very nice."
Bolaji Olaiya (UK), Nov 2015
"Really pleasant, relaxing, friendly and well looked after. Pleased with the work."
Susan & Paul O'Brien (UK), Nov 2015
"Very friendly and professional. Thanks to my new porcelain veneers, I look like 10 years younger."
Gerry Coleman (UK), Nov 2015
"Very friendly and very experienced team."
Ann-Marie Rehnström (Sweden), Nov 2015
"Very caring, very professional also helpful. I am very happy with every visit."
Yiltan Kanli, Nov 2015
"Excellent. Quiet and soothing welcome. No pain and lots of reassurance. Plenty of explanation and very professional. Very clean and modern environment."
Sharon Inci (USA), Oct 2015
"My porcelains look amazing. Outstanding service."
Willy Brunninx (Germany), Oct 2015
"Perfect, everything is good and top standard. I really enjoyed the services."
Bashir Umar (Nigeria), Oct 2015
"It's been an amazing experience. Doctors have given me good and excellent care and indeed it is worth the treatment."
Bello Maigari (Nigeria), Oct 2015
"Very nice dentist, professional and calm. I am happy to find this place. Special thanks to my doctor Imren!"
Gerd Andreasson (Sweden), Aug 2015
"Exceptional service. Very professional. Everyone from the receptionist, staff and the doctor were top notch. I will be visiting DentGroup Again. Thank you."
Johnny Baldwin (USA), July 2015
Opening hours
| | |
| --- | --- |
| Mon: | 09:00 – 19:00 |
| Tues: | 09:00 – 19:00 |
| Wed: | 09:00 – 19:00 |
| Thurs: | 09:00 – 19:00 |
| Fri: | 09:00 – 19:00 |
| Sat: | 09:00 – 19:00 |
Legal
Videos
| | |
| --- | --- |
| | DentGroup International |
Documents
| | |
| --- | --- |
| | DentGroup Catalogue [ PDF 3148kb] |