PROFILE
Located in the centre of Izmir on Turkey's Aegean coast, DENTAGLOBAL is a state-of-the-art dental hospital offering and comprehensive range of routine and cosmetic dental procedures, including dental implants, All on Four, crowns and bridges, dental veneers, orthodontic treatment and teeth whitening, from an experienced and friendly multi-disciplinary team. The practice collaborates with dentists in London and Rotterdam to provide affordable dentistry with the added peace of mind of consultation and aftercare at home.
World class dental care
At DENTAGLOBAL, the focus is on providing international patients with the best possible experience. The facility is equipped with the most up-to-date technology allowing it to offer the very latest treatments and only high quality materials are used. A multi-disciplinary approach from the team of leading dentists who cover all specialties ensures that individualised treatment programmes can be developed to suit the needs of every individual.
Consultation in London
One of Turkey's leading dental practices, DENTAGLOBAL works in partnership with dental clinics and dentists in London to provide a reassuring streamlined service:
Step 1: Consultation in London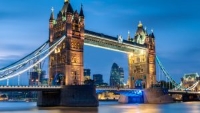 DENTAGLOBAL's GDC registered associate dentist will provide you with all the necessary information about your dental needs and assemble the images and x-ray needed to prepare a full treatment plan that includes timescale, schedule and costs subject to a dental examination.
Step 2: Travel planning
Once you have booked your flights, DENTAGLOBAL will take care of airport and hospital transport as well as additional concierge services upon request.
Step 3: High quality, affordable dental treatment in Izmir
The specialists at DENTAGLOBAL will provide a full range of services in line with the agreed treatment plan. Should there be any minor changes to the draft plan following initial consultation in Izmir, any cost variations will be clearly communicated to you and treatment only starts once the plan is finally approved. All of your dental treatment schedule is covered by the pre-treatment guarantee.
Step 4: Aftercare and treatment guarantees in London
On return from Turkey, Senova Dental Studios in London will take responsibility for any follow-up appointments and will perform any minor follow-up treatments, if necessary. In the unlikely event that major complications necessitate a second visit to Turkey, the additional work is covered by the original guarantee.
The Next Step
Book a private consultation in London, get a quote or contact DENTAGLOBAL's friendly team for more information.
Treatments available at DENTAGLOBAL
Dental treatment in Izmir
DENTAGLOBAL specialise in treating international patients, guaranteeing a comfortable stay with round-the-clock care while their patients are in Turkey.
Treatment prices are considerably lower than those in the UK and many other European countries. For added convenience, all-inclusive packages are available that include flights to and from Izmir, chauffeur service, first-rate hotel accommodation and comprehensive financial and insurance options.
Opening hours
| | |
| --- | --- |
| Mon: | 10:00 – 22:00 |
| Tues: | 10:00 – 22:00 |
| Wed: | 10:00 – 22:00 |
| Thurs: | 10:00 – 22:00 |
| Fri: | 10:00 – 22:00 |
| Sat: | 10:00 – 16:00 |
Legal