PROFILE
The Dental Clinic El Cedro offers first class dental care in Tenerife. Treatment is provided by leading French dentists in the popular holiday destination of the Canary Islands. Patients can enjoy a break in the sun while remaining in the Euro zone and benefitting from high quality treatments that include dental implants, crowns, bridges, dentures and tooth whitening.
About Dental Clinic El Cedro
The Dental Clinic El Cedro in Costa Adeje on Tenerife, one of the Canary Islands, offers you quality dental treatment by leading French dentists, at affordable prices in a unique and exotic setting; all without leaving the Euro zone.
The Dental Clinic El Cedro is a state of the art centre of implant dentistry, just 4 hours from the UK, with numerous cheap flights year round.
Dr Bournay, a recognised expert in implantology and cosmetic dentistry, has provided his patients with over 10,000 dental implants during his 25-year career. Dr Bournay leads a multidisciplinary team of specialists who have the skills and experience to provide you with the highest quality personalised dental service. ALL the medical team speak English.
Affordable dental treatment without compromise
At El Cedro you can benefit from very competitive prices as a result of a privileged economic and taxation system that reduces costs, without affecting the quality of the treatments and materials used.
El Cedro offers you your first dental check up free of charge.
A modern dental clinic with the latest equipment
Dental Clinic El Cedro has been equipped with the most modern dental technologies in a welcoming environment for patients.
It has an integrated prosthetics laboratory, which enables the dental technicians to manufacture latest generation dental prostheses. There are two dental scanners, CAD / CAM technology and the latest dental milling machinery.
A highly qualified, multidisciplinary team of dental healthcare professionals
The medical team of dentists, dental assistants and dental technicians will offer you a warm welcome and are at your service to offer you the best solution and outstanding results.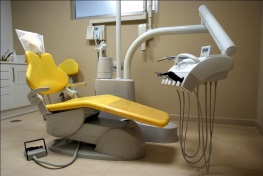 All dentists are graduates of the best European and American universities.
The team comprises:
5 dental surgeons
1 orthodontist
6 technicians
4 dental assistants
Dental implants
The dentists at El Cedro are highly skilled in dental implantology, offering you the latest techniques in the surgical placement of dental implants:
Other treatments available
At Dental Clinic El Cedro their highly experienced dentists can offer you treatment that is customised to your specific needs.
Whether you are looking for implantology, conservative dental care, or cosmetic dentistry, the full range of dental treatments is available, including:
Dental prosthetics (crowns and bridges)
Cosmetic dentistry (teeth whitening)
Onlays and inlays
Orthodontics (tooth straightening)
Endodontics (root canal treatment)
Fillings
Extractions
Quality assured
The El Cedro dental clinic is ISO 9001 certified, a guarantee of reliability and quality.
ISO 9001 certification is awarded only to dental clinics that meet strict criteria of quality, hygiene, and patient safety and security.

Why Tenerife?
As well as offering the best quality dental care in Spain at El Cedro, the Canary Islands are a holiday paradise with a great climate, spectacular landscape of beaches and volcanic mountains and abundant nature such as dolphins and whales.
On Tenerife, Teide National Park was declared a UNESCO World Heritage Site in 2007. Plan your stay in Tenerife and you can enjoy the beauty of the Canaries between your dental appointments.