PROFILE
Implant Eladent Clinic is a private dental clinic situated in Bucharest, Romania. All types of dental care and dental treatments are covered, with an impressive list of available treatments.
Eladent is a high-quality clinic, which is spread between 3 separate locations, all situated in the north of Bucharest. With a total of 7 dental chairs and 8 renowned doctors covering every form of dental care. Each member of staff is dedicated and fully advanced within their fields.
The clinic has a turnover of 15,000 patients a year; a testament to their quality and level of expertise offered, and by being spread between 3 locations, they can offer an extensive variety of dental treatments and procedures.
The clinic has their own Dental laboratory which means they can finalize even the most complex work very quickly using CAD-CAM technology.
The clinic has a strong affinity with classic dental implants and veneers; their most sought-after procedures include the Fast & fixed implant SKY System, where they are able to completely re-do a patients set of teeth with implants and have them ready to go within 24 hours.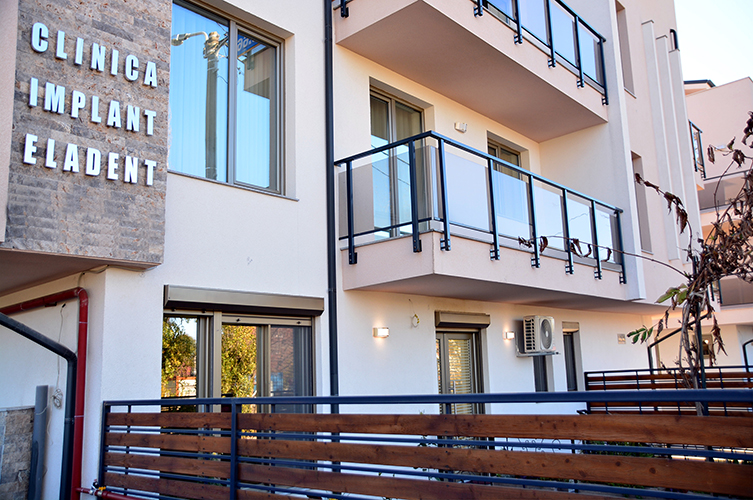 Eladent has specific interests in these fields and excel in these treatments:
Classic dental implants: Alpha-Bio; Bio Tec; Bredent, Straumann
Fast & Fixed SKY System: Bio Tec/Bredent
Veneers Emax
Orthodontic appliances
Concierge Service
Eladent provides a concierge service which will ferry patients to and from the airport, the hotel, and the clinics whenever needed. The service is free and direct, with Eladent ensuring a comfortable and swift journey.
Accommodation in Bucharest
Patients interested in accommodation in Bucharest can contact the Eladent clinic for advice on the best and most accesible hotels within the area, they have connections with a varied roster of hotels with multiple choices depending on budget, location and the duration of a patients stay.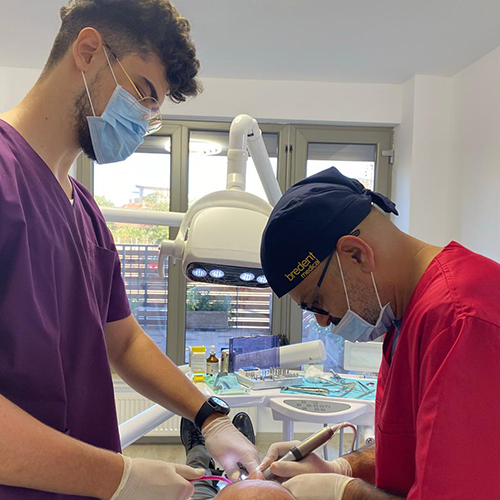 Expenses, Warranties and Certificates
The clinic is more than happy to provide patients with the necessary paperwork for things such as ICC (Inclusive Conformity Certificate) for deductions in expenses.
They can offer patients warranties and paperwork such as Quality Certificates, showing the works made by the Eladent clinic.
The general services covered by Implant Eladent Clinic are:
Prophylaxis
Dental aesthetics
Odontology – Endodontic
Periodontology
Oral and maxillofacial surgery
Implantology
Prosthetics
Orthodontia
Children`s dentistry
Treatment plans
Eladent prides themselves on establishing individualized treatment plans that are tailored to the patients exact requirements. With the use of in-house Xray or CT radiography scans they can facilitate near enough every dental issue with a solution or treatment fast.
CAD-CAM Dental Technology
Eladent Clinic can finalise all their dental work extremely swiftly by way of an in-house dental lab, providing the relevant scans and using CAD-CAM technology this means they can get results faster than most.
CAD-CAM dentistry significantly improves the design and creation speed for dental prostheses, including crowns, crown lays, veneers, inlays and onlays, fixed dental prostheses bridges, dental implant restorations, dentures, and orthodontic appliances. All of which are offered by Eladent Implant Clinic.
The CAD-CAM technology allows the doctors at Eladent clinic to deliver precise-fitting, aesthetically pleasing implants at a very fast rate, not possible before CAD-CAM dentistry.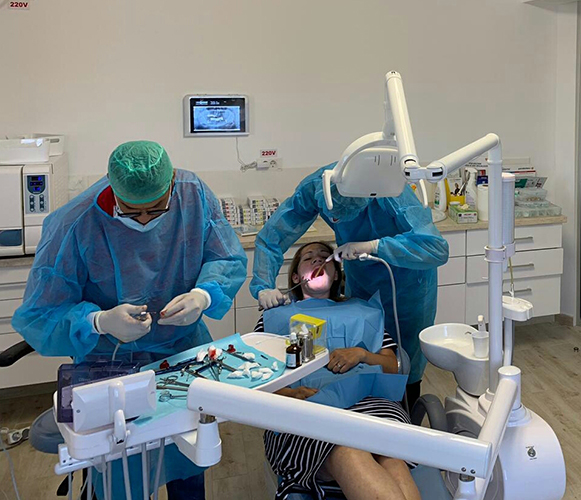 Prices
Below are some of Eladents treatment prices, if you would like more information or a quote for a treatment not listed, then please contact Eladent directly
Crt.No.

Type of dental work

Price

1

Implant ( surgery phase )

Alpha Bio/Biotec/Bredent/Straumann

From 550 EUR

( the final price will be established after the analyze of the X-ray or CT radiography by our specialists )

2

Implant ( prosthetic phase ) with definitive teeth from porcelain or zirconium

From 400 EUR/550 EUR per tooth

3

Fast & fixed implant SKY System finalized in 24 hours

Lower or upper jaw

This phase includes provisional teeth

From 5400 EUR per arch

4

Prosthetic phase with definitive teeth for Fast & Fixed Sky System porcelain/zirconium

From 3500 EUR per arch

4

Complex prosthetic works on the natural teeth of the patient finalized in 5 working days and using the CAD-CAM technology ; porcelain / zirconium

From 350/500 EUR per tooth

5

Orthodontic appliances : metal/ceramic/sapphire

From 850/950/1200 EUR per arch

6

Veneers – Emax – finalized in 1 week

From 500 EUR/tooth

7

Crowns: acrylate/semi-physiognomic ceramic/total physiognomic ceramic/pressed ceramic/ceramic on zirconium

120/150/170/300/400 EUR per crown

8

Porcelain inlay ( depends the inlay size )

From 120 EUR/inlay

9

Dental jewelry. We are using a non-invasive technique and we are working with our materials or patient materials, any kind of precious metals or stones. We are offering certificate of quality and warranty.

The price depends on what the patient wants and the precious material used.
Fast and fixed SKY System
This dental procedure comes in two phases:
1.Surgical phase which means anaesthesia, implanting the titanium screws , abutment, healing layer, suturing the gum and provisional teeth for the price : from 5,400 Euro per arch. This phase is completed within 24h.
2.Prosthetic phase which can be done after 6 months which means definitive teeth from porcelain or zirconium for the price: from 3,500 Euro per arch( depends what the patient wants porcelain or zirconium which is more expensive than porcelain).
The staff at Eladent Implant Clinic
Fady Hamad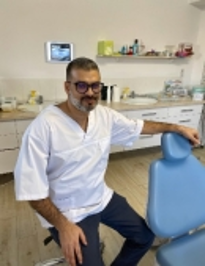 Dr Hamad specialises in oral maxillofacial surgery and he is:
a member of EAO (European Osteointegration Association)
a medical Referent of Bredent General Dentistry.
He has over 20 years experience in dental implants and is in the top 3 specialists in dental implants in Romania.
He has many training stages and an active participation in specialized courses and congresses in Romania and abroad in oral surgery, implantology, bone and gum additions, sinus lifting, such as:
Lisbon - EAO Congress of the European Association
The Bredent European Congress - SKY MEETING
Chisinau - International Sky - Meeting - Optimal bone management, aesthetic requirements with Zirconium implants
Dr Hamad runs various courses in Bucharest including:
Theoretical and practical courses Techniques and modalities in implantology - Sinus lifting
Bone reconstruction - aesthetics
Innovations in implant treatment.
He speaks Arab, Hebrew and English.
Imran Haider
A specialist in orthodontics, Dr Imran Haider has an extensive 16 years' experience specifically in orthodontic treatment and is a member of the Romanian Association of Orthodontic Dentists. Mr Haider speaks fluently in Arabic and English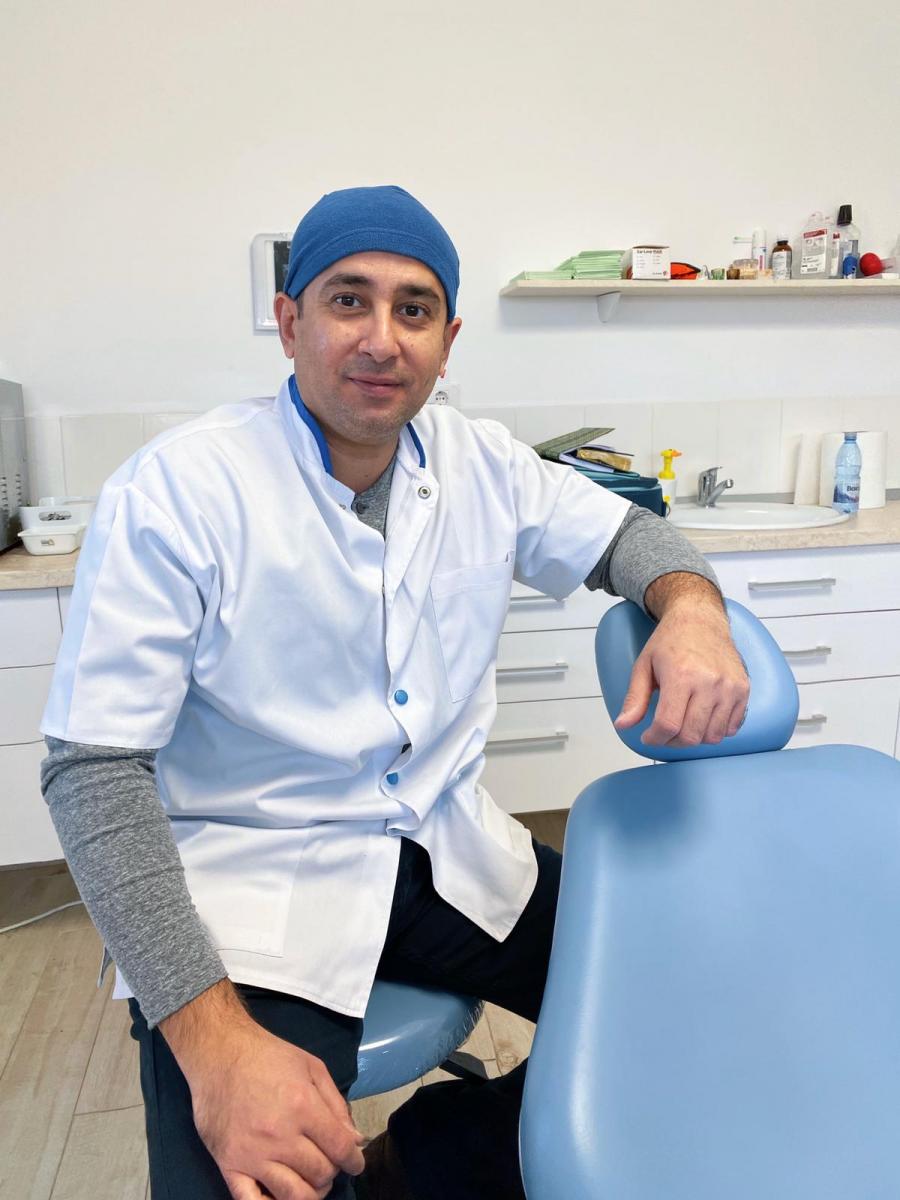 Greta Crina Codreanu
Dr Codreanu specialises in childrens dentistry with a particular focus on endodontic and prosthetic treatments. She has worked with children for 20 years and is well-versed in the most modern treatments.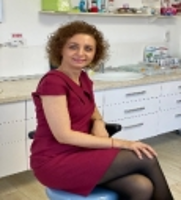 Mircea Traian Ungureanu
Mircea Ungureanu is a specialist in dental aesthetic treatment, he held an ERASMUS scholarship for 2 years in St. James Dental Clinic, Malta.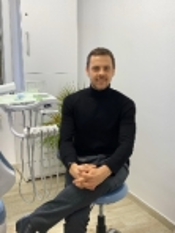 Maria Moldovan
Dr Moldovan is an experienced ondontology specialist.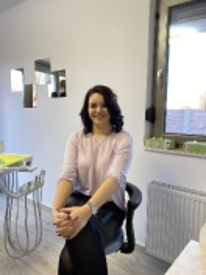 Gabriel Talaat Gavrila Rezk
Gabriel has a focus in prosthetic, periodontology and dental aesthetic with 4 years' experience, alongside this he has also achieved an MBA in implantology and prosthetic, further highlighting his talents in the world of dentistry.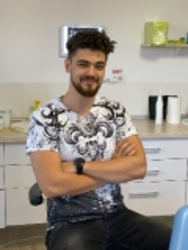 Mariana Cosev
Dr Cosev primarly handles endodontic treatments for the Eladent clinic, she also has an MBA in endodontic treatment.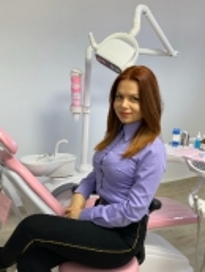 Catalina Gramaticescu
She is the clinics aesthetics and prosthetics expert with 8 years' experience under her belt.
She has a MBA in prosthetics treatments.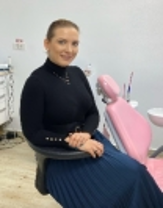 Popular tourist spots in Bucharest
Eladent have recommended some popular tourist spots, as they beleive patients would benefit from some entertainment and sight-seeing alongside their medical holiday.
During a patients time spent at Eladent Implant Clinic, they can benefit from some recreatie moments, these could include:
1. Visiting the Parliament Palace.
An attractive tourist location in Bucharest. Often called "the worlds 2nd largest administrative building".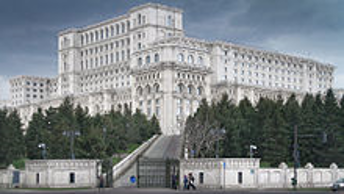 2. Visit the Village Museum
One of the biggest parks in Romania, its a beautiful and tranquil area to spend time in.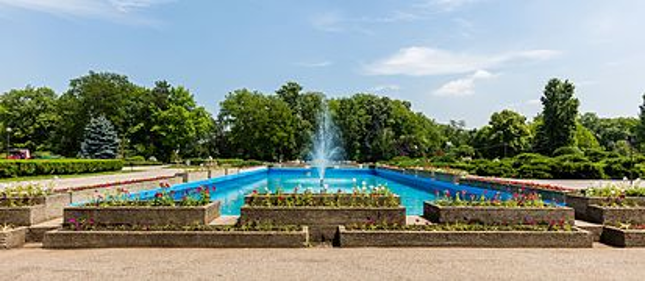 3. Explore the old town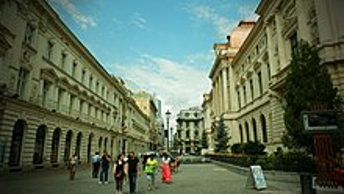 With inspiring buildings such as the Manuc Inn, Macca-Villacrosse Passage, Stavropoleos Church, and the impressive national bank. Bucharest's old town is an entertaiining day out. Nightlife here is popualr with tourists as well, bringing in large crowds.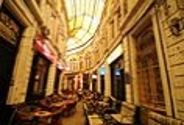 4. The Romanian Athenaeum
The Athenaeum is famous for its classical music shows, and is a very large concert hall hosting all manner of events.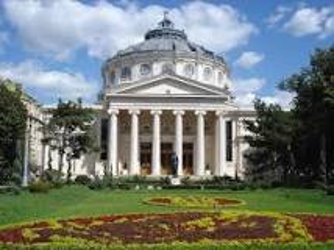 5. Museum of Senses
This Museum is an otherworldly experience that challenge your senses so you are inspired to discover more and therefore, feel more.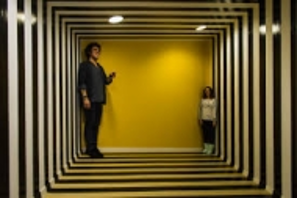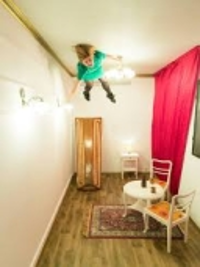 6. Therme spa centre
Therme spa is a luxury spa center 10 minutes way from Bucharest, it's one of the biggest thermal spas in Europe and is wildly impressive.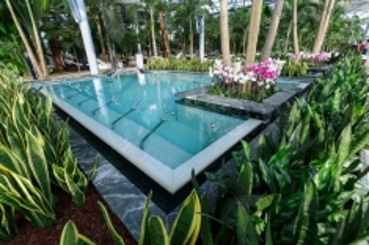 7. Shopping
There are about 12 Malls with a huge variety of brands which can satisfy the most sophisticated tastes.
8. Eating out
The restaurants include a variety of cuisines from all over the world.
9.Casinos
Bucharest has an array of large and impressive looking casinos:
Platinum Casino by Radisson
Novotel Casino
JW Marriott Grand Casino
10. Peles Castle
For a 1 day away trip Eladent highly recommends Peles Castle in the city of Sinaia. Found to the north of Bucharest, Peles Castle is located in the beautiful surrounds of the Carpathians, and its slender and elegant renaissance style architecture is a treat for the eyes.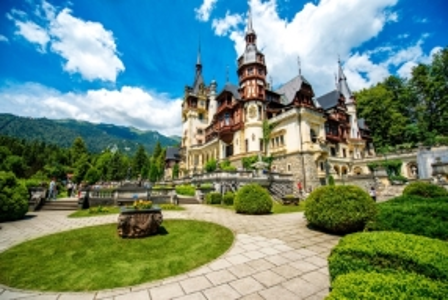 Alongside this, Should a patient wish to be accompanied by an Eladent Clinic staff member, please contact them at 40786 196 555 for more details.
Booking a visit to Eladent
If you decide to come to Eladent Implant Clinic, then you will need to proceed as follows:
Send (by email preferably) your relevant X-ray or CT radiography to Mr. Gheorghe Dima at [email protected] , or via WhatsApp using 0040-786 196 555.
Alongside this, describe in summary what you require from the clinic in English. Afterwards, the specialists at Eladent will analyze your radiography, Mr. Dima will send you back the price for your dental treatment and the necessary period of staying in Bucharest for your treatment.
Contact
For all enquiries, appointments and questions:
Mobile: 40786.196.555 – open 24/7
Appointments: [email protected]
Legal
Videos
| | |
| --- | --- |
| | Video orthodontic appliances: Eladent |
| | Video veneers: Eladent |