PROFILE
FMS Dental Hospital, established in 1993, has 9 multi-disciplinary dental clinics spread over Hyderabad, India, and has successfully treated over a million satisfied patients. FMS known for its global standards, houses highly experienced specialists from all the specialties of dentistry like Implantology, Prosthodontics, Oral & Maxillofacial Surgery, Endodontics, Orthodontics, Cosmetic dentistry, Pedodontics, Periodontics and Radiology. FMS Dental Hospital has been awarded with "Best International Medical Travel Award 2017" for promoting Dental Tourism through it's website by International Medical Tourism Journal (IMTJ). FMS stands 1st in India and 5th Best in the world according to the Global Clinic Ranking. FMS has also been recognized for its best services and been awarded as "The Best Dental Hospital 2017 "by prestigious group of Times of India.
FMS Dental Hospital located at Koti, is the only corporate dental hospital that has an operation theatre, ICU, in-patient facility, 24/7 emergency services. This facility provides the platform to operate surgeries like orthognathic, trauma cases, oncological surgeries, cleft lip & palate, and also unco-operative child dental treatment under general anesthesia and conscious sedation.
FMS International Dental Center located at the heart of the city; Jubilee Hills is dedicated to international patients promoting dental tourism. This state-of-the-art center provides all the advanced dental treatments like implants, all-on-4, full mouth rehabilitation, cosmetic dentistry, smile makeover, orthognathic surgeries, laser treatments, laminates, invisalign, veneers, tooth jewellery; matching to the global standards. This center houses state-of-the-art technologies like CBCT, LASERs Er-YG, Nd-YG (Fotona,), Diode laser (Ezlase, Klase) and Seilier Opearting Microscope, VITA Easy shade (Digital shade matching). This is probably among the few centers in India to have BIOPAK (JVA, TENS Therapy, Jaw Tracker, and EMG) and Tekscan systems for diagnosing Temporomandibular joint disorders. Even the in-house dental lab is digitalized with CAD CAM systems like 5-axis Sirona (InLab MCXL and InLab MCX5), Procera 2G and Mtab Exocad for milling; zirconium, glass ceramics, soft metals, and Titanium. The lab also in-houses some of the most advanced dental lab technologies in the world like BPS systems, Thermopress, Fort2 Press, Empress II, etc. The unmatched technologies along with highly trained lab technicians provide the best prosthesis (natural looking) within a few hours.
The cosmetic dentistry team has unmatched experience in the smile designing, smile makeover, digital smile designing, veneers, laminates, tooth jewelry, smile makeover, etc. Along with digital shade matching and in-house CAD CAM supported dental lab their expertise in the field can customize your smile and deliver your dream smile within days.

Dental Treatments provided
FMS provides a wide range of dental services for international patients. They have a team of over 100 specialists with many years of experience, and many of them have undergone international training.
You will receive an initial consultation, where their expert dental specialists will provide a detailed plan of treatment, based on your condition and individual expectations.
Services provided by FMS include:
Metal free E-max crowns
Zirconium crowns
Laminates
Metal ceramic crowns
Tooth impactions
Root canal treatment
Tooth whitening
Tooth colored composite fillings
Tooth cleaning
Braces
Flap Surgery
Laser assisted flap surgery
Bone graft
Dental implants
The FMS Implant team, trained internationally, is led by Dr Shailaja Reddy, an eminent academician and speaker at various national and international conferences. The versatile implant team consists of Dr Dushyanth Paul (Oral & Maxillofacial Surgeon), Dr Murali Krishna (Periodontist), Dr Aditya(Prosthdontist), amongst others, has mastered in graft-less solutions like all-on-4, zygoma implants, along with sinus lift surgeries, ridge augmentation surgeries for the complicated cases. This implant team has more than 12 years of experience with strong academic and research backgrounds. They have become experts in immediate loading implant protocol, wherein the fixed teeth are delivered within a week in most of the situations.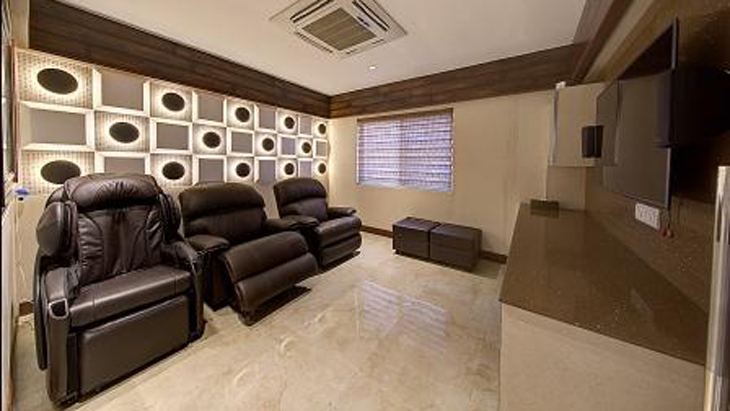 Implant services available at FMS:
The International center of FMS houses an exclusive dental implant clinic with world class Implantologists available 7 days a week, offering the best of the international implant brands. This facility is also one of the few in India to have an in-house CBCT; CAD/CAM supported Dental Lab, digital impression making and shade matching.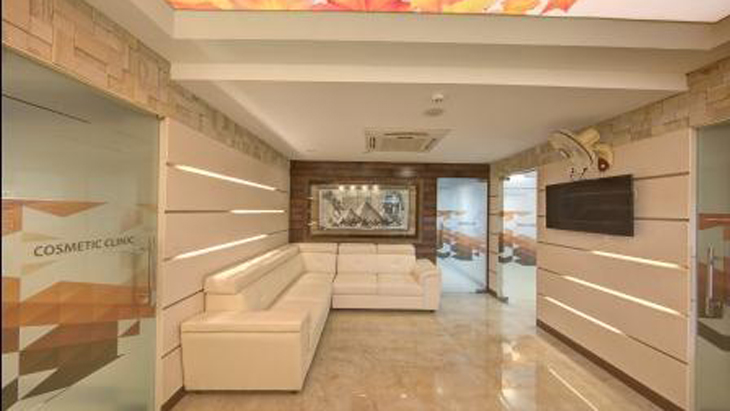 What makes this center complete is the availability of conscious sedation and general anaesthesia facility for the paediatric and dental phobia patients, with a senior anaesthetist and maxillofacial surgeons on call round the clock.
During your consultation with their specialists, they will outline the best course of treatment to meet your individual requirements, explaining in depth what needs to be done.
FMS Dental Hospital also promises a life time warranty on all dental implants, meaning they will repair or replace implants and the prosthesis for the lifetime of their patients apart from in certain circumstances, for more information view their website.
International patients
FMS Dental Hospitals is one of the most sought after and renowned destinations for general and cosmetic dentistry procedures in Hyderabad. They have experience in successfully treating many satisfied patients from overseas.
A dedicated team of International Customer Careis placed at FMS for coordinating our international patients viz. Foreigners, Expats and NRIs. The team consists of Director, Dental tourism facilitator, coordinator, PROs and dentists. The team is dedicated for Coordinating the first phase of e-consultation with our dentist, Organizing a video conference or e-consultation with our senior dental specialists, coordinating for the necessary invitation letters and other Visa requirements, Airport pickups and local guidance, and helping with Hotel booking with FMS corporate discounts.
They also offer exciting dental tourism packages, which combine their patient's dental procedures with great holidays around Hyderabad and other exotic areas of India. So enjoy the splendour of this incredible part of the world, while also being on your way to healthier teeth while receiving professional dental care in one of the most highly regarded dental clinics in India.
Legal
Videos
| | |
| --- | --- |
| | Patient testimonial - Mark Profit |
| | Patient testimonial - Ligaya Ignacio |
| | Patient testimonial - Mr Sammy |