PROFILE
Contident's modern and well-equipped dental clinic is conveniently located in the heart of Budapest. They specialise in dental implants and aesthetic dental treatments such as veneers, crowns, inlays and tooth whitening.

Hungary is justly renowned for affordable, high quality dental treatment, and especially as one of Europe's best destinations for dental implants. At Contident, the highly experienced and qualified team specialise in aesthetic dentistry and dental implants.
Your safety and satisfaction is their priority, and you'll be in safe hands at Contident. Most treatments can be completed within a week, during which you will receive top quality dental care, while enjoying the vibrant city of Budapest, one of Europe's most beautiful capital cities and also the 'capital' of spa treatments.
At Contident they pride themselves in their high quality workmanship and materials, which has created a reputation that attracts over 2000 patients every year.
Why travel to Contident in Hungary for dental care?
If you have bad or missing teeth, you may struggle to interact with friends and colleagues. Many people are very conscious about their smile, and bad teeth can affect your self-confidence. Perhaps you are someone who seems withdrawn or aloof, but the fact us that you are just afraid to smile.
In many countries the cost of dental treatment is prohibitive. But Hungary provides affordable treatment that enables even low income earners to access high quality dental care.
Free dental consultation & flight package
In order to receive a proper assessment you may need an initial dental consultation in Budapest. This free consultation enables you to meet the team before your treatment, to assess the environment, and see for yourself that you'll be in good hands, with the latest technology and up-to-date equipment.
The following costs will be covered by Contident if you commence treatment within four months with a treatment plan value of more than £1,600: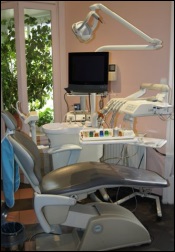 Flight ticket (up to £150)
One night hotel stay
Consultation
OPG X-ray
Airport transfer
Budapest Travel pass
Book your FREE dental consultation package now.
Dental treatments available at Contident
Not everyone is lucky enough to be born with a perfect smile, so you may need treatment for crooked teeth. Or you may have missing or damaged teeth as a result of decay or an accident.
At Contident they specialise in affordable dental implants and cosmetic treatments, including:
Why is world class dental treatment so affordable in Hungary?
Despite prices at Contident being considerably lower than those in UK and USA, they use the same quality materials and provide the same standards of care. Hungarian dentists undergo comprehensive training and are highly qualified. In addition, the manufacturers of the leading brands of dental products have adapted themselves to the Hungarian market, so dental practices in Hungary have access to top quality materials at lower prices.
How do I get treatment with Contident?
Here is your step-by-step guide to savings of up to 60% and an unforgettable trip to Budapest: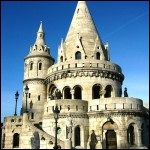 Get a quote
Plan your travel
Choose your accommodation
Arrive in Budapest
Receive your treatment
Organise payment
Travel home
Enjoy your new teeth!