PROFILE
Located at the foot of historic Mount Olympus near the beautiful beaches of the Pieria region, YourSmile DentalCare in Katerini, Greece is an ISO 9001 and EN 15224 accredited dental clinic specialising in implantology and aesthetic dentistry. Equipped with the latest technology and with an extensively trained team of dentists, the clinic offers the latest treatments aimed at achieving the best smile including dental implants, CAD/CAM smile design, zirconium prostheses, ceramic crowns and veneers.

State-of-the-art dental care
The modern facilities at YourSmile DentalCare include four fully-equipped treatment rooms, a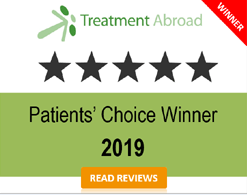 dental surgery unit, two sterilisation rooms, an in-house dental laboratory,panoramic X-ray, cephalometricand a CBCT dental tomography machine. The clinic holds EN ISO 9001:2016 and EN 15224:2016 certification and is a member of the Greek Medical Tourism Council (Elitour).
All the dentists at YourSmile DentalCare are graduates of the University of Thessaloniki and have gone on to undertake postgraduate studies in Wien and Germany, allowing them to specialise in implantology and prosthetic oral rehabilitation. In addition, the team includes a dental technician specialised in the all ceramic e-max system, CAD/CAM dental work and the Ivoclar Vivadent Biofunctional Prosthetic System (BPS).
YourSmile DentalCare is equipped with the latest technology supplied by Finnish manufacturer PLANMECA. The clinic only uses CE and ISO certified materials including ANKYLOS DENTSPLY SIRONA dental implants, e-max full ceramic and zirconium prostheses.
Services available at YourSmile DentalCare
A dental holiday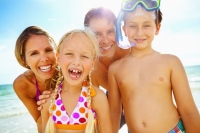 With access to seemingly endless beaches and surrounding places of archaeological and historical interest, Katerini in Northern Greece (70 km from Thessaloniki airport)is a popular tourist destination for both Greek and foreign tourists. The nearby ski resort of Elatochori also attracts visitors in winter, with local hotels staying open all year round.
YourSmile DentalCare offers the opportunity to combine a trip for dental treatment that meets the standards of some of the finest European clinics, yet costs up to 60% less, with an unforgettable holiday. The clinic's friendly team are always on hand to arrange airport transfers and hotel bookings, as well as advice on sightseeing, trips and excursions.
For free treatment advice, and a quotation regarding cost and treatment duration, email your digital panoramic x-ray to [email protected]

Opening hours
| | |
| --- | --- |
| Mon: | 10:00 – 15:00 |
| Tues: | 10:00 – 15:00 |
| Wed: | 16:00 – 21:00 |
| Thurs: | 10:00 – 15:00 |
| Fri: | 10:00 – 15:00 |
Legal