PROFILE
Mono Clinic are an advanced Cosmetic surgery clinic based in Izmir, Turkey. They offer a large array of services including Cosmetic Dentistry, Plastic Surgery and Obesity Surgery amongst others.
Mono Clinic is a high-end boutique clinic; a pioneer for skilfully performed and top-quality treatments in Cosmetic surgery, Cosmetic dentistry, IVF and Hair transplatation. They pride themselves on having skilled doctors working with support staff to offer a range of cosmetic services to medical tourists from around the world.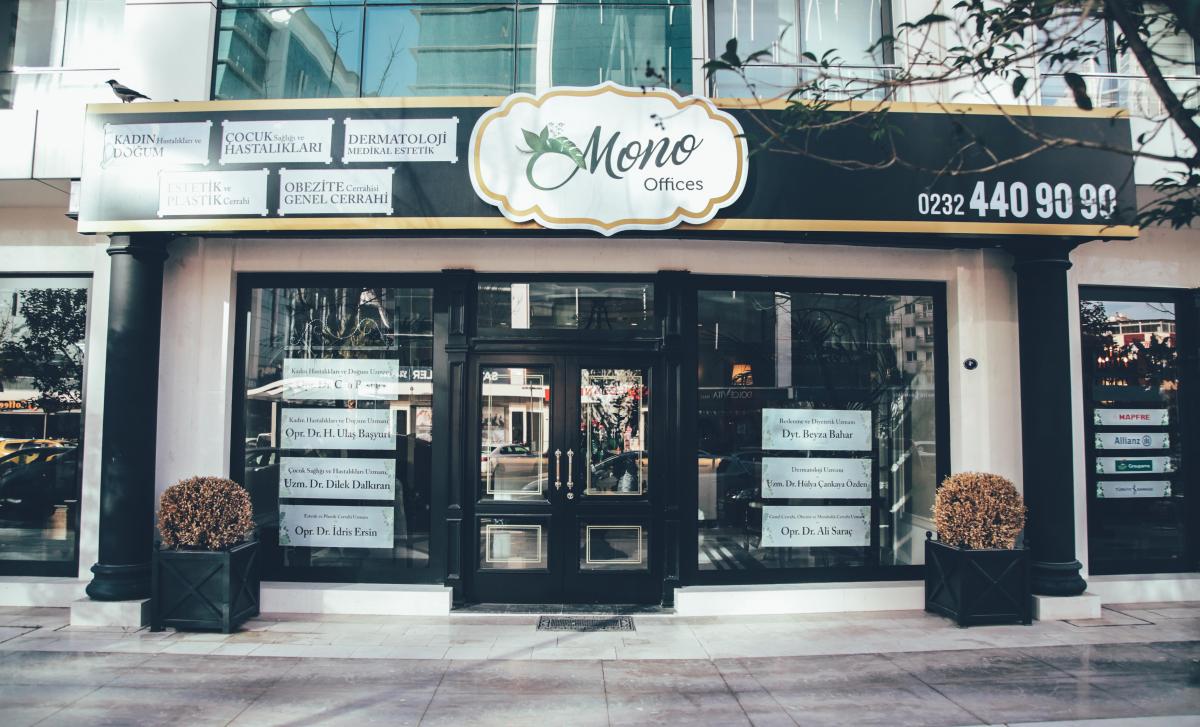 Their procedures involve only the most advanced and proven techniques available and pride themselves on providing near perfection in aesthetic and functional outcomes, combined with state-of-the-art technology they are an extremely sought-after clinic in Turkey.
Treatments
The clinic offers an impressive array of treatments, designed to fit an individual patients needs. These include:
Obesity Surgery
Endoscopic Injection
Endoscopic Gastric Balloon
Gastric Sleeve
Gastric Bypass
Dentistry
General Cosmetic Dentistry
Dental Implants
Veneers
Crowns
Tooth whitening
Breast Surgery
Breast Implants
Breast Uplift
Breast Reduction
Breast Implants
Plastic Surgery
Rhinoplasty
Brazilian Butt Lift
Facelift
Eyelid
Vaser Liposuction
Alongisde these treatments, the clinic also offers Hair restoration and transplantation services, In vitro fertilisation (IVF) treatment for infertility and various Gnyecological services.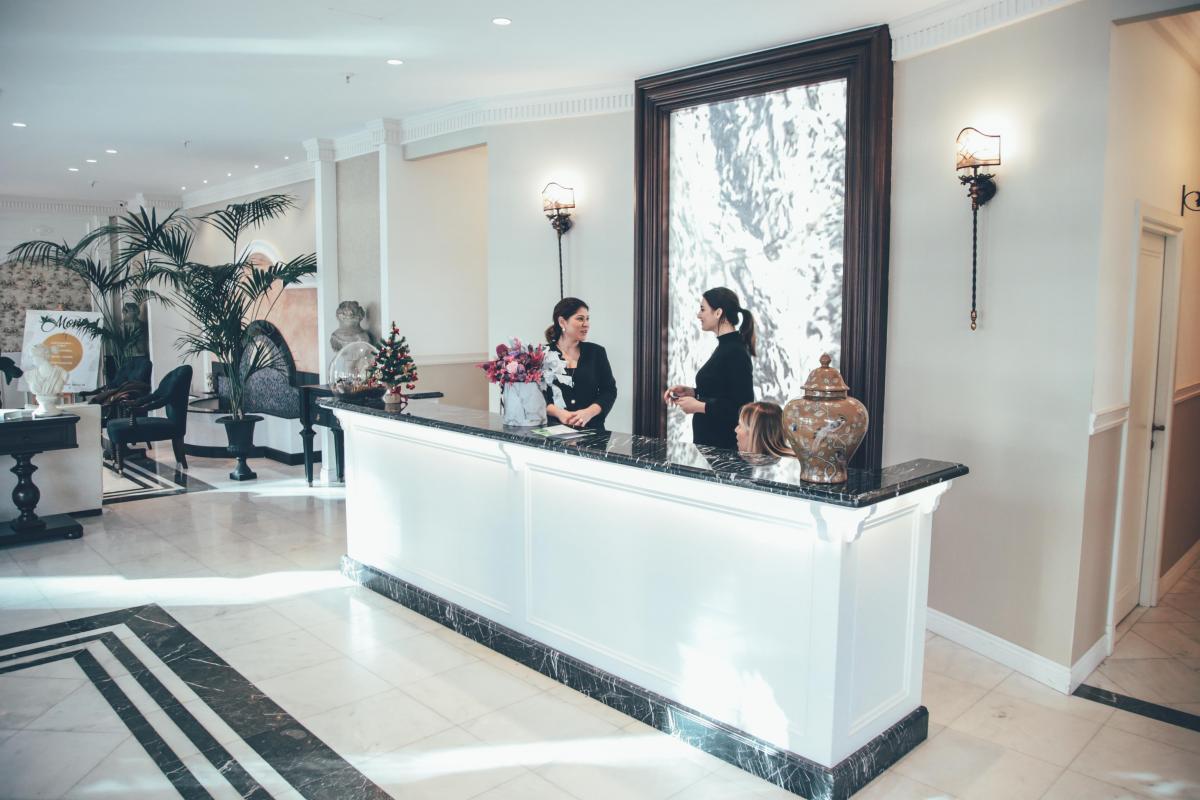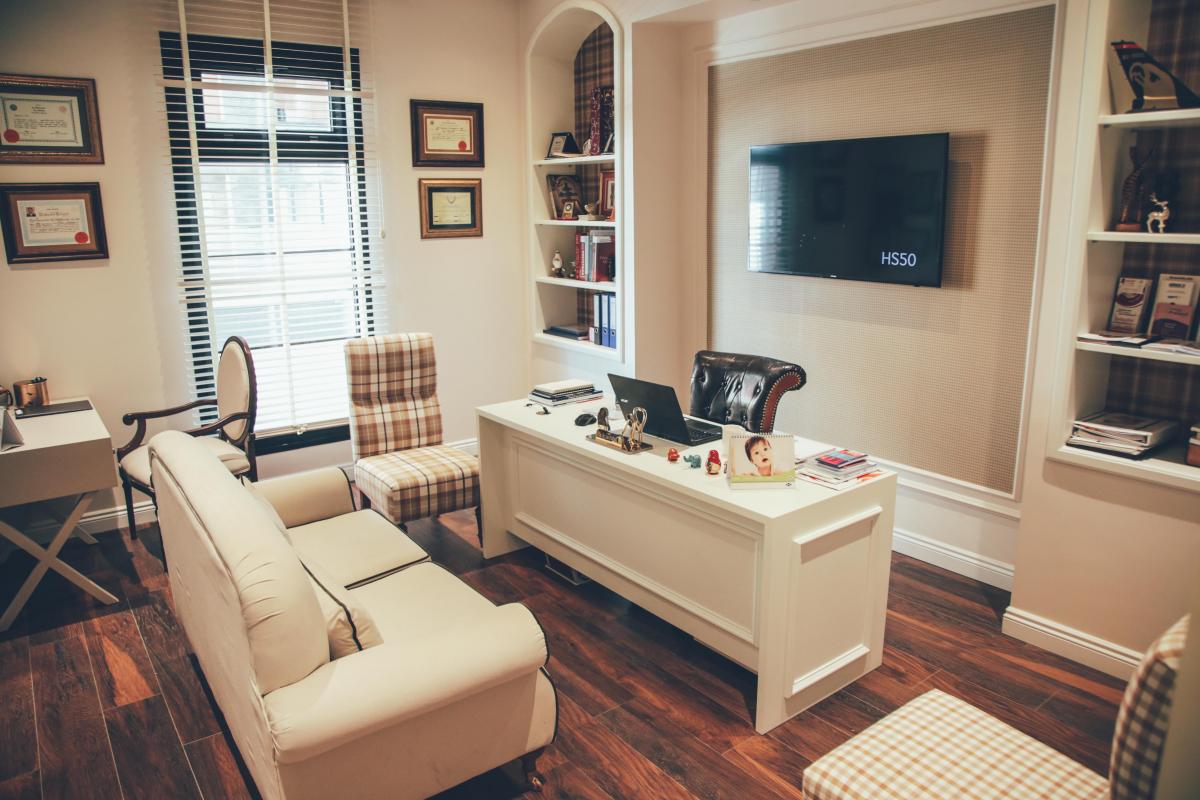 Luxury Aftercare
Mono Clinic are increasingly attracting international medical tourists, they have a luxurious concierge service that works very closely with local hotels that are both comfortable and centrally located. This service enables patients to experience some recreational aspects of turkey alongside their stay with Mono Clinic.
At Mono Clinic, they pride themselves on providing a very high level of excellence for patients even after the have received treatment, the Clinic offers a luxury aftercare hotel for patients to chill out and unwind after their plastic surgery, featuring a small pool and 4 stylish rooms set between lovely surroundings full of trees.
Hotel services:
•Pool with poolside bar
•Gourmet restaurant
•Nursing services
•Valet parking
•24-hour reception
•Wi-Fi
•Quick access to clinic staff
Doctors
Mono Clinic's Doctors are all very skilled and highly trained within their fields, the doctors at Mono Clinic include:
Op.Dr. Nazmi Yogurtcu - Plastic surgeon
Dr. Nazmi joined Mono Clinic in 2019 and is an expert surgeon in his field. He has published papers and has led many presentations and talks within his field of medicine.
Career history
2019 – Present he consults at Mono Cosmetic Surgery Clinic
2017 - 2019 Mus State Hospital, Department of Plastic Reconstructive and Aesthetic Surgery - Specialist
2011 - 2017 Izmir Dokuz Eylul University Hospital, Izmir, Department of Plastic Reconstructive and Aesthetic Surgery - Residency
2004 - 2010 Eskisehir Osmangazi University Faculty of Medicine, MD Degree
Op.Dr. Idris Ersin - Plastic Reconstructive & Aesthetic surgeon
Dr Ersin is a member of multiple professional organisations including the Turkish Doctors Community, Turkish Society of Plastic Reconstructive and Aesthetic Surgery, The Emergency Hand Care and Microsurgery Society. He has also published a large amount of papers and has spoken at events internationally.,
Career history
2018-Present Mono Cosmetic Surgery Clinic
2016-2017 ?zmir Urla Public Hospital, Department of Plastic Reconstructive and Aesthetic Surgery- Specialist
2013-2015 IPRAS Trainee Association National Delegate of Turkey
2010-2016 Istanbul Bagcilar Research and Training Hospital, Istanbul, Department of Plastic Reconstructive and Aesthetic Surgery - Residency
2003-2010 Pamukkale University Faculty of Medicine- MD Degree
Dr. Ali Sarac - General and Bariatric Surgeon
Dr Sarac is an incredibly skilful Bariatric surgeon with a long list of accolades and medical excellence certificates under his name. He graduated from Cukurova University, School of Medicine in 2005.
Career history
2017-Present Mono Bariatric Surgery Clinic
2016- 2017 Medilife Beylikduzu Private Hospital
2014-2015 Denizli Odak Private Hospital
2012-2014 Hatay Antakya State Hospital
2007-2012 Pamukkale University Medical Faculty, General Surgery Department
2005-2007 Bitlis Ahlat Guzelsu Primary Health Care Center
Dr. Mehmet Ali KOLDAS - oral and maxillofacial dental surgeon
Dr Koldas is a high level, trusted dentist consulting at mono clinic.
2007-2012 Dental education in Ege University Faculty of Dentistry
Qualified in 2018 at the Department of Süleyman Demirel University, Faculty of Dentistry.
Dr. Egemen Ozdemir - Dentist
He has been providing service as a dentist for 6 years in Izmir and started with Mono Clinic in 2019. Dr Ozdemir completed his dental education in Ege University Faculty of Dentistry.
Dr. Ece Cavdar Koldas – Orthodontist
2007-2013 Undergraduate education at Marmara University, Faculty of Dentistry
Completed her career education in 2019
Dr. Emine Cavdar – Dentist
A founding partner of Mono Clinic, ran her own dental practice for 24 years.
1984 Graduated Marmar University, Faculty of Dentistry
Worked in Istanbul for 2 years
Started her own private practice for 4 years in Ortaköy
Ran her own dental practice for 24 years in her Hometown of U?ak in 1990
Joined Mono Clinic in 2018
Location
The Clinics' goal is to combine a sophisticated clinical stay with top of the range inclusive packages, tailoring to individual patients depending on their requirements and budget, everything is taking into consideration when offering patient packages and all needs are met with ease.
Turkey's location as a sought-after medical destination further illuminates Mono Clinic as one of the prime Cosmetic Surgery clinics in Europe. With their staff speaking Turkish, English, German and Swedish 24/7.
Izmir City
Izmir is Turkey's third largest city, situated on the countries' western edge it is a picturesque place riddled with ancient buildings and world-class rated beaches.
Izmir's large and historical clock tower is the main icon of the city, standing out as a beacon with the sea and the land as it's backdrop. The country is an incredibly fast-growing tourist destination and attracts a worldwide audience. Whether it be the cultural and historical aspects or the beautiful beaches and lively nightlife that attracts tourists, Izmir has something for everyone.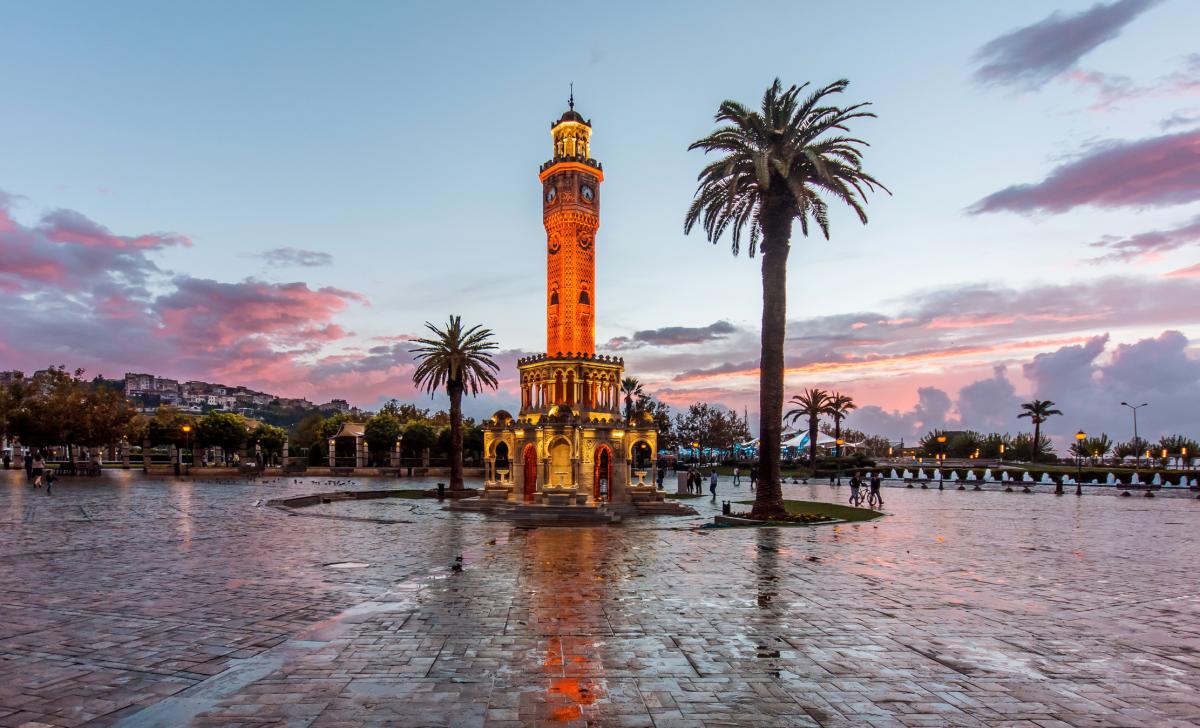 For enquiries into the treatment packages offered by Mono Clinic, please get in touch via:
Email: [email protected]
Phone: 90 542 482 24 11 / 44 20 8638 7330
Working Hours: Monday to Friday: 09:00 – 18:00 Saturday: 09:00 – 14:00
For a free consultation, patients should contact Mono Clinic via their website
Languages spoken
English
German
Turkish
Swedish
Opening hours
| | |
| --- | --- |
| Mon: | 09:00 – 18:00 |
| Tues: | 09:00 – 18:00 |
| Wed: | 09:00 – 18:00 |
| Thurs: | 09:00 – 18:00 |
| Fri: | 09:00 – 18:00 |
| Sat: | 09:00 – 14:00 |
| Sun: | 09:00 – 14:00 |
Legal
| | |
| --- | --- |
| Liability insurance: | Yes |
| Limit of indemnity: | £0.00 |