PROFILE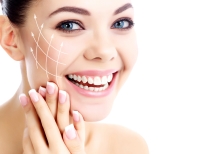 Based at Lithuania's leading private hospital, Kaunas Plastic Surgery offers a wide range of cosmetic surgery procedures including breast augmentation, endoscopic facelift, stem cell transplantation surgeries, facial rejuvenation by fat transfer, buttock augmentation and body contouring from two highly qualified and experienced plastic surgeons, Dr Tautvydas Urbonas and Dr Andrius Pajeda.
Dr Urbonas and Dr Pajeda are supported by a team of experienced nurses and managers. With patient safety and comfort of premium importance, the Clinic is dedicated to creating the best possible results through competent counselling, responsible decision-making and a constant drive for improvement and perfection.
Kaunas Plastic Surgery's vision and mission is to provide the widest choice of the highest quality plastic surgery services across the region. The Clinic's specialist plastic and reconstructive surgeons have extensive experience and have performed thousands of successful surgical procedures, particularly in reconstructive breast surgery and aesthetic surgical procedures. Both the Clinic's surgeons are highly qualified and have received recognition both nationally and internationally.
Kaunas Plastic Surgery is rated outstanding on WhatClinic. Read what patients have to say about the Clinic here
Treatments available
Kaunas Plastic Surgery's surgeons, Dr Tautvydas Urbonas and Dr Andrius Pajeda offer a wide range of cosmetic surgery procedures for the breast, face and body. All surgeries are performed at Kardiolita Hospital, Lithuania's leading private hospital, which is equipped with cutting-edge medical equipment and has three modern operating rooms and a 24 hour, 10 bedded intensive care unit.
Procedures offered include:
Breast augmentation
Breast reduction
Gynecomastia surgery
Blepharoplasty
Endoscopic facelift
Rhinoplasty
Earfold procedure
Facial rejuvenation by fat transfer
Brow lift
Stem cell transplantation surgeries
Arm lift
Thigh lift
Buttock augmentation
Liposuction
Tummy tuck
Botox
Dermal fillers
Cosmetic surgery in Lithuania
Kaunas Plastic Surgery welcomes patients seeking high quality, affordable cosmetic surgery from around the world. Visitors to the Clinic are guaranteed the highest quality service and care. Conveniently located in Savanoriu Street in Kaunas, the Clinic is easily accessible both from the city centre and from Kaunas Airport.
Opening hours
| | |
| --- | --- |
| Mon: | 09:00 – 18:00 |
| Tues: | 09:00 – 18:00 |
| Wed: | 09:00 – 18:00 |
| Thurs: | 09:00 – 18:00 |
| Fri: | 09:00 – 18:00 |
Legal