PROFILE
Based in California, USA, Integrative Cancer Centers of America (ICCA) offers effective, innovative medical treatments. Differing from 'conventional' therapies, the clinic provides more than just chemotherapy, radiation and surgery. ICCA offers integrative therapies, blending medicine with alternative treatments to address cancerous tumors, while focusing on rebuilding the immune system to help fight the disease. The goal is to reduce the tumor load as soon as possible, enhance immunity and ensure the patient's quality of life is not compromised.
Integrated cancer therapy care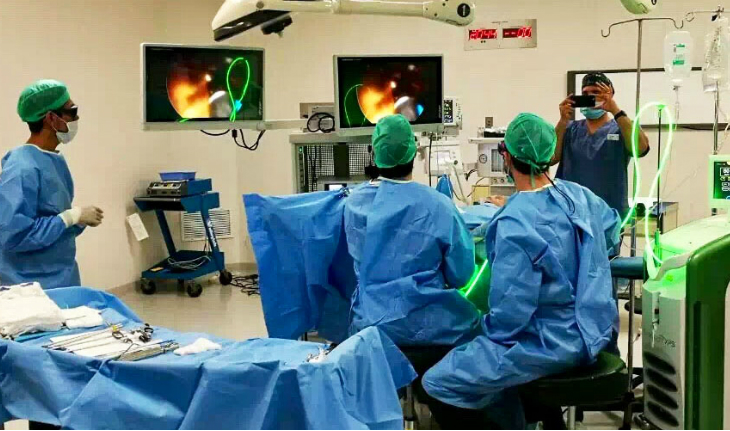 Integrative Cancer Centers of America physicians are board certified internists, oncologists, surgeons, interventional radiologists and interventional anaesthesiologists. Their philosophy is the focus on the patient not the disease. By enhancing each patient's quality of life through less invasive medical treatments, they restore hope, and thus help to restore the patients reason for living. Their vast experience and wide palette of care allow them to implement unique and novel protocols for treatment of solid cancer tumors, alongside standard medical cancer care. ICCA provides therapies that not only treat the body but the mind and spirit as well. Treatments include such things as nutritional IV's, Dendritic cell vaccine, Ozone therapy, Xeno stem cell therapy. All in the efforts to replace the harsh side effects of conventional medicine.
Simply put, ICCA's methods are designed to destroy the cancer, never the patient. Once the autoimmune reaction has been instigated, it creates a once-again strong immune system –one that is able to get in the fight against the cancer.
The medical team will achieve this through:
Limiting tumor activity by injecting CoNexus, a blend of cancer fighting medicines with a built-in immuno-modulator, applied directly into the tumor. This insures no damage to the surrounding tissue
Encouraging other immune boosting therapies
Homeopathic remedies
Dendritic Cell therapy
Xeno cell therapy
CoNexus tumor-targeted cancer therapy
The primary focus at ICCA is the injection of CoNexus. This "tumor-assasin" cancer therapy is designed to destroy (debulk, shrink, reduce, or neutralize) primary and secondary (metastatic) tumors, even when they are considered "inoperable" by most other cancer centers. CoNexus is a composition of oxidants and non-toxic antigen enhancers, which are injected directly into any solid tumor with precision accuracy while under CT guidance. CoNexus was created to serve three vitally important functions:
Destroy late stage or inoperable tumors without surgery, radiation, or chemotherapy, and without causing collateral damage to surrounding tissue - even when tumor is classified inoperable by many well-intended Comprehensive Cancer Centers.
Prohibit the spreading of cancer cells (metastasis) by applying tumor antigens designed specifically to enhance cancer cell death (apoptosis).
Encourage Immune Cell Response by administering a cancer vaccine designed specifically to identify, destroy evasive cancer cells, prohibit metastases and hamper or reverse progressive tumor growth.
Patients at Integrative Cancer Centers of America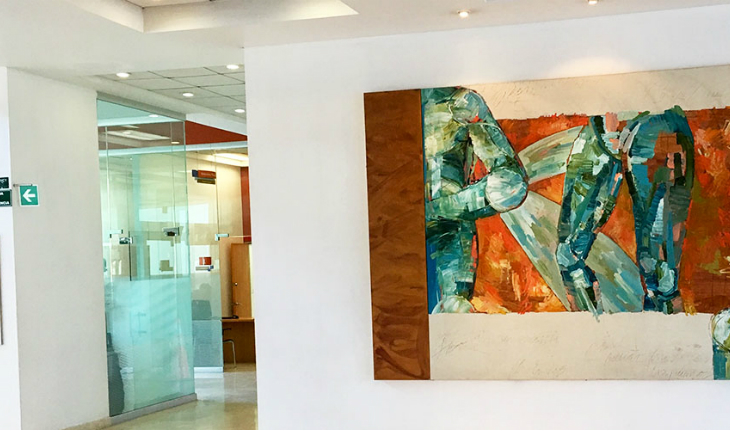 ICCA boast a team of highly trained specialists ranging from expert consultants to experienced patient directors. Patients receiving treatment at ICCA enjoy the full benefit of their premium, personalized care.
From the initial consultation with a patient director, prospective patients are guided through their wide range of options, and are offered immense support throughout their patient journey. For those patients that cannot travel to make the initial consultation, a phone interview will be conducted by one of their Integrated Cancer Specialists.
The professionals at ICCA recognize the stress that comes from being diagnosed with cancer, for both the patient and the patient's family.
The typical journey to expect after initial consultation involves:
A review of applicable Medical Records
An admission date arranged
The start of the integrative 2-week treatment experience, including a comprehensive evaluation and review of the treatment program, a CT scan and lab work, advanced evidence-based treatment, on-going doctor consultations. Treatment program start dates are based upon patient needs
Following the program, a medical consultation is conducted during which a doctor will prepare a discharge summary and give instructions the patient will need to undertake at home
Follow up appointments will be made to measure the progress, and schedule future appointments if indicated
Treatments are conducted at the Integrative Cancer Centers of America for two weeks. The number of treatments is dependent on the individual
Contact information
Integrative Cancer Centers of America
4370 La Jolla Village Drive
Suite 980.
San Diego
CA 92122
Tel: 1 (800) 205-8101
Email: [email protected]
Web: integrativecancercentersofamerica.com
Legal
Videos
| | |
| --- | --- |
| | Integrative Cancer Centers of America |
| | Stage 3 Lung Cancer Patient Testimonial |
| | Liver Cancer CoNexus Therapy |