PROFILE
The IMOR Foundation in Barcelona, Spain specialises in brachytherapy and radiotherapy. A pioneer in the treatment of prostate cancer using brachytherapy (internal radiotherapy), IMOR also uses this technique in breast brachytherapy, gynaecologic brachytherapy, ophthalmic brachytherapy, etc. External radiotherapy is performed with a linear accelerator.
The Fundaci IMOR (Institut Mdic dnco-Radioterpia) is a specialised centre, which is dedicated to treating cancer patients. Its objective is to provide rapid and personalised care, while using the most innovative medical technology.
IMOR has a team of professional specialists in oncology radiation therapy who collaborate with such prestigious institutions as the MA Anderson Cancer Center Hospital in Houston and the Regional Center for the Fight against Cancer in Montpellier, which guarantee their scientific and care quality.
Radiation therapy is one of the main treatments for cancer. It can be used as a sole option or associated with chemotherapy or surgical treatment.
Outstanding facilities delivering brachytherapy and radiotherapy in Spain
IMOR brings together a highly trained care team, the latest technologies in radiation therapy and personalised care in facilities that provide maximum comfort.
Radiotherapy and brachytherapy treatments available in Barcelona
IMOR Foundations is a leading centre for brachytherapy and radiation therapy: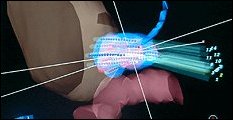 Prostate brachytherapy
The Prostate Brachytherapy Unit was created by a team of doctors who are specialists in radiation therapy, oncology and urology. Dedicated to the treatment of prostate cancer, the Unit's radiation therapists are leaders in the treatment of the initial stages of prostate cancer by means of two brachytherapy techniques: permanent seed implants and high dosage rate implants.
Having the most modern techniques and facilities at its disposal, the Prostate Brachytherapy Unit can select the best treatment technique for each case. Permanent seed implants
Permanent implants are administered within an hour, as an outpatient treatment. Tiny radioactive sources are precisely placed inside the prostate gland, using needles under ecographic control. The low energy radioactivity emitted by the seeds reach only a very short distance inside the prostate. This allows very high dosages to be administered to the prostate without affecting the neighbouring normal tissue of the bladder and rectum. The seeds continuously emit radiation for weeks or months, as appropriate.
These seeds are used providing the tumour is confined to the prostate. Recovery from prostatic brachytherapy is extremely fast. Just a few hours after carrying out the implant the patient can be discharged, and may even return to work the next day.
High dosage rate brachytherapy
A procedure by which the radioactive sources are temporarily placed inside the prostate. The radiation is focused directly on the cancerous zone, protecting the neighbouring healthy tissue. Using a sophisticated computer program, technicians calculate the time each radioactive source must remain in place in order to give the tumour the dosage the doctor considers necessary.
The advantages of brachytherapy
Brachytherapy (from the Greek word brachy, meaning 'short-distance') is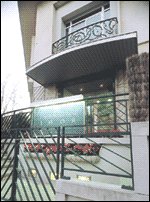 the implantation of low energy isotopes inside the prostate gland. The radiation dosage is confined to the prostate and does not affect the neighbouring organs. Brachytherapy:
avoids invasive surgery such as radical prostatectomy
is an outpatient procedure requiring just a few hours in hospital
allows a rapid recovery and a quick return to normal activity
allows precise placement of the iodine seeds throughout the prostate, including the apex
has a low risk of bleeding during the implantation
is carried out just once
is very well-tolerated by older patients with general poor health, as it avoids a long stay in bed
allows sexual drive to be maintained in more than 90% of cases
avoids urinary incontinence
Contact details
Email: [email protected] or [email protected]
Image
Languages spoken
Legal