PROFILE
Medlife Group is a cosmetic surgery travel agency in Izmir, Turkey, offering various cosmetic treatments, hair transplants, dentistry, urology, eye surgery and bariatric surgery. The agency is run by a group of creative minds motivated by the happiness and satisfaction of their patients, standing for competitiveness, safety and innovation.
How does Medlife Group work?
The process for undergoing treatment through Medlife Group is extremely simple and straightforward.
An experienced medical consultant will advise you on the procedure you are interested in, using your photos to make an evaluation. A consultant and a doctor will create a personalized and detailed treatment plan, with a deposit from you finalizing the agreement.
After a treatment date is chosen, the team at Medlife Group will arrange airport transfers and a hotel booking, with an itinerary being created for your ease.
A member of staff will welcome you at the airport, before escorting you to your hotel. You will be taken to the hospital by the team on the day of your operation, and throughout your stay at the hospital you will have regular contact with Medlife Group. After your operation and post-operative stay, you will then be taken back to the airport for your return flight.
Why choose Medlife Group in Turkey?
The staff at the cosmetic surgery travel agency foster creativity, passion, and dedication which enables the success of Medlife Group, allowing for every aspect of your care to be expertly coordinated and catered to your individual needs. They pride themselves on their:
Expert practice
Amazing facilities
Doctors committed to making a difference
Warm and caring staff
Exceptional unified care
The cosmetic surgery travel agency also has strong values, striving to provide the best care though their comprehensive services:
Patient focus: they aim to fully understand your needs in order to offer each patient the best support and care
Quality orientated: the staff at Medlife Group are reliable and committed to going above and beyond to meet your requirements and uphold the quality, comfort, security and economy of your care
Friendly outlook: endeavouring to create a "friendly workplace" employees at the clinic are driven by these core values, focused on offering the best care
Medical team at Medlife Group
Medlife Group boasts a range of highly experienced English-speaking doctors:
Prof. Dr Izzet Kocak: His specialities are reconstructive urologic operations, penile prosthesis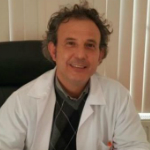 implantation, minimal invasive therapy for erectile dysfunction, genitoplasty, genital lesions treatment, pelvic organ surgery and male and female incontinence. His primary goals are patient safety and natural results. He also speaks fluent English.
Dr. Cemil Tugay: With 25 years of experience, Dr Tugay is a perfectionist who constantly strives to improve his surgical craft. He has patients all over the world and speaks fluent English.
Dr. Ozgur Sunay: Dr Sunay is a top surgeon in the aesthetic field, having performed thousands of successful operations and won several awards and scholarships. He also speaks fluent English.
Dr. Candan Mezili: He has specialized in aesthetic field. He worked as plastic surgeon for many hospitals. He has 13 years of experience. He's been in many congresses and he speaks fluent English.
Dr. Dt. Yigit Kaan Polat: He is specialized in Conservative and Aesthetic Dentistry. Since the beginning of his career, Dr. Yigit has aimed to provide maximum aesthetics. Because of his digital smile design certificate, Dr. Yigit is able to give his patients a preview of the end result of the treatment even before the treatment begins. He also speaks English very well and thus can easily communicate with patients from different nationalities.
Dr. Dt. Duran Odabasioglu: He made his mark through his successful front teeth treatments. Dr. Duran specializes in zirconium crowns, implants, full porcelain crowns (e-max) and laminate veneers; he is also successful in professional dental bleaching treatments and bonding applications. Dr. Duran uses the method of sedation as a part of his routine in treatments for patients who have anxiety or a fear of dentists. Because of his professional approach and fluent English, he often receives positive feedback.
Dr. Dt. Caglar Korcuk: He places importance on the comfort of the patients and the minimalization of postoperative pain. He has also received a Master of Science Education at the Aachen University and uses laser application in combination with his treatment methods. Dr. Caglar has given presentations at various national and international congresses and symposiums about implantology and dental lasers.
Dr. Serkan Tugen: His specialities are bariatric surgery, mammoplasty and gastrointestinal surgery. He also speaks fluent English.
Trichologist Sibel Alzorba: With experience in various hair transplant techniques from 25 years in the field and 8000 patients, she now favours FUE. She can speak fluent English and German.
Treatments offered at Medlife Group
The medical travel agency offers a wide range of different treatments.
Cosmetic surgery
Browlift
Necklift
Otoplasty
Fat transfer to face
Blepharoplasty
Bariatric surgery
Gastric sleeve
Gastric by-pass
Gastric band
Diabetes surgery
Gastric balloon
Gastric botox
Hair transplant
Dentistry
Dental veneers
Gum treatment
Lazer & home bleach finish
Urology
Eye Surgery
Laser eye
Cataract surgery
Cross-linking
Strabismus (lazy eye surgery)
Intraocular lenses