PROFILE
Medco Health Tourism offers affordable medical treatment for patients seeking exceptional quality healthcare and service, while taking the opportunity to experience the best of Turkish tourism and culture. Medco Health Tourism specialises in a range of services including dentistry, cosmetic surgery, hair transplants, orthopaedics, eye surgery and infertility treatment.
The team at Medco Health Tourism will conduct a thorough medical assessment to understand your requirements, following which they will provide you with appropriate information and advice on what type of treatment you need and facilitate all your appointments, medical needs and tourism activities during your visit to Turkey.
At Medco they cater for international patients from Europe, the Middle East, Asia and America. During your stay, they will give you a guided Istanbul city tour, arrange hotel accommodation, make flight reservations and arrange all your transfers.
Turkey is a very special country, being one of the most popular tourist destinations on account of its hospitality, historical background, climate and culture. In recent years Turkey has become a sought after destination for health care services, offering outstanding standards of treatment at affordable prices.
Read more about medical tourism packages available from Medco.
International patients
With no fewer than 44 JCI accredited hospitals and sterile clinics, Turkey anticipates it will welcome 500,000 international patients during 2015, this number rising to 2,000,000 by 2023.
Special services for international patients include:
Airport welcome
Transfers between airport-hotel-hospital/clinic
Interpretation and assistance services
Accommodation at 3*, 4* or 5* hotels
Guided city tours and holiday arrangements before and/or after treatment
Treatments available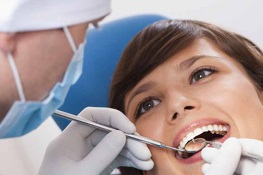 Medco have carefully selected JCI accredited, ISO 9001 certified and University Hospitals and clinics where sterile conditions and a safe environment are assured, and which offer the very best service for your chosen treatment, whether it be cosmetic surgery, ophthalmology, hair treatment or fertility care. You will be in safe hands and enjoy a VIP service tailored specifically for your needs.