PROFILE
Happy Beginnings in Illinois, USA is an internationally-respected third party reproduction agency specialising in egg donation and gestational surrogacy. With over fifteen years' experience in the field, they work with all types of families from around the world to make building a family a stress free and affordable option.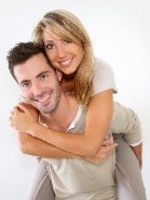 Happy Beginnings was created in 2005 by owner and co-founder, Jamie Smith, following her own unsatisfactory experience as an egg donor. Equipped with an MSc in Business, Jamie saw the need for organised and competent professionals to match infertile families with responsible and caring young women in order to build families through egg donation and surrogacy.
Jamie personally provides caring and professional guidance to all parties involved in third party reproduction arrangements, be they egg donors, surrogate mothers or intended parents. She is supported by a team of sincere and caring staff, a team of efficient receptionists and a further team that ensures that all expenses pertaining to the egg donor and surrogate cycle are reimbursed in a timely manner.
At Happy Beginnings, they understand the challenges and stresses involved in building a family through third party reproduction and offer the practical and emotional support needed to make the journey as straightforward and enjoyable as possible. As an international agency, Happy Beginnings partner with families from across the globe and with clinics both in the USA and abroad. Confidentiality and the privacy of donors and/or intended parents is of paramount importance and is observed throughout the process.
Egg donation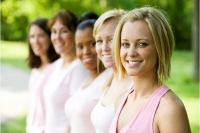 Recognising that egg donation is an altruistic and compassionate act, Happy Beginnings use their expertise and strong ethics to support and care for healthy young women aged 20-34 years who are accepted onto their programme as donors. In line with the American Society of Reproductive Medicine's guidelines, egg donors are offered compensations of up to $15,000 and above in recognition of their time and effort.
The majority of egg donation cycles facilitated by Happy Beginnings are anonymous (closed) donations, however they are able to facilitate an open or known donation in certain circumstances.
Surrogacy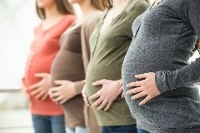 The USA, and Illinois in particular, have some of the most favourable surrogacy laws in the world. The Illinois Gestational Surrogacy Act adopted in 2005 legislates that upon the birth of the newborn the intended parents are immediately considered the legal parents and their names go directly onto the birth certificate. The surrogate has no claim to the newborn at birth or at any time in the future. The Act also avoids the need for any adoption process.
Happy Beginnings works with carefully selected women to offer gestational surrogacy, which differs from traditional surrogacy in that the egg implanted in the surrogate mother is not genetically or biologically related to the surrogate mother.
Intended parents
Happy Beginnings provides a comprehensive range of services to national and international intended parents seeking to build a family through egg donation or gestational surrogacy. The agency does not discriminate against racial background, marital status or sexual orientation and represents donors and surrogates of all ethnic backgrounds.
Services available
| | |
| --- | --- |
| Egg Donation: | Gestational Surrogacy: |
| Match facilitation: egg donor | Match facilitation: surrogate mother |
| Cycle co-ordination | Cycle co-ordination |
| Non-medical ovum donor screening | Non-medical surrogate screening |
| Case management | Case management |
| Collaboration with primary fertility clinic | Collaboration with primary fertility clinic |
| Medical appointment arrangements | Medical appointment arrangements |
| Travel co-ordination | Travel co-ordination |
| Expense account management | Expense account management |
| Frequent status updates | Frequent status updates |
| Standard legal contracts (optional) | Surrogate support meetings |
| Conference call (IP, donor and agency – upon request) | Conference call (IP, surrogate and agency) |
| National public database search (donor id verification and criminal background review) | National public database search (surrogate id verification and criminal background review) |
| Donor MMPI & psychological evaluation | Surrogate MMPI & psychological evaluation |
| Attorney representation (preferred rates) | Attorney representation (preferred rates) |
| Accident & complication insurance | Infectious disease testing – surrogate mother |
| Secondary clinic co-ordination (donor local monitoring) | Secondary clinic co-ordination (surrogate local monitoring) |
| In-depth background investigation of donor (optional) | In-depth background investigation of surrogate (optional) |
| Translation services & document translation (optional) | Translation services & document translation (optional) |
| Lab testing (preferred rates) | Lab testing (preferred rates) |
| Shared risk policy (optional) | |
Fees
Prices for egg donation and gestational surrogacy services at Happy Beginnings are affordable and transparent: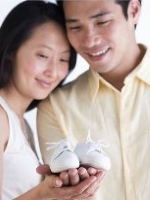 Egg donor programme:
Agency service co-ordination fee: $6,500 (exclusive of additional and optional services)
Donor fee starting at: $3,500
Surrogacy programme:
Agency service co-ordination fee: $20,000 (exclusive of additional and optional services)
Surrogate mother fee: $15,000 upwards