Euromedical Tours
Medical Travel Agency
About Euromedical Tours
Euromedical Tours is a UK based company providing a low cost option for people in the UK who are considering dental treatment and surgery overseas. Euromedical Tours provide access to an extensive network of Indian hospitals, internationally qualified dentists and dental surgeons, excellent nursing care and facilities that measure up to certified standards of quality and best practice. High quality treatment is performed by skilled cosmetic surgeons within the EU, or in centres of excellence in Turkey or in the Indian sub-continent, the fastest growing medical destinations in healthcare travel.
A personalised, all inclusive service
Euromedical Tours will:
Meet you at home or at their UK office to explain their Healthcare Alternative. They are a phone call or email away.
Refer your enquiry to the most appropriate heathcare facility where you will be able to speak to the consultants and surgeons who will help you to choose the best there is on offer.
Assist with your flight bookings, travel arrangements and visa.
Co-ordinate your tests, hospital admission and surgery.
Meet you on arrival

at your destination

, "fast tracked" through immigration and customs and transported to the hospital.
Keep your family in touch with you while you are under treatment.
Assign qualified guides to take you through the treatment process.
Provide 5* hotel accommodation and air-conditioned transport.
Provide hospital facilities which offer comfort, luxury and efficient service with cuisine to suit every dietary requirement and palate.
Ensure that you will be in the best hands for your treatment, ensuring complete peace of mind.
Always be on hand to ensure that any special requirements will be met to your satisfaction.
Arrange post operative recovery and follow up.
Provide the opportunity for you to relax and recover before returning to the UK, if desired, at selected spas and health resorts.
Provide follow up contact with your consultant surgeon and hospital and ensure that all relevant details of your treatment are provided to your GP.
BOOK YOUR CONSULTATIONS
Dental consultations
Euromedical Tours offer consultations in London for assessment and treatment planning for individuals wanting to travel abroad for dental treatment. Their London dental clinic provides dental treatments for individuals who are unable to travel abroad or are undergoing minor treatments.
You can visit them at: 295 Kings Street, Ravenscourt Park, London , W6 9NH. Open 7 days a week from 10 am to 7 pm for consultations and treatments.
Cosmetic consultations
Dentistry in Croatia, Hungary, Turkey, India and Pakistan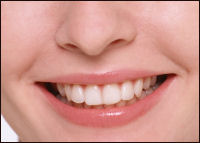 They offer a network of dental clinics and hospitals with specialist departments, each offering cosmetic and functional dental services supported by a state of the art equipment, facilities, skills and care. They will even do a panoramic X-ray at no cost to you and give you a treatment plan with options for treatment in Hungary or London and fixed price guarantee.
Low cost, unbeatable dental treatment prices abroad
The most important reason for people wishing to travel abroad is for quality treatment at a lower cost. But dental treatment can often involve multiple stages so Euromedical Tours offer you the option of being able to have treatment in the UK at a lower cost or travel abroad for an even lower cost, without compromising quality. Take a look at the prices they offer for treatment abroad and in the UK.
| | | |
| --- | --- | --- |
| Services | Prices Abroad- Hungary | Prices in London |
| Dental Examination and Consultation | Free | Free |
| Panoramic and other small X-rays | Free | Free |
| Dental Crown - PFM | £179 | £269 |
| Dental Crown - Zirconia | £299 | £399 |
| Bridge units | £179 | £269 |
| Implant (incl. abutment) -Astra | £545 | £899 |
| Implant (incl. abutment)* -Astra | £525 | £799 |
| Implant (incl. abutment) -Nobel/Straumann | £930 | £1,299 |
| Implant (incl. abutment)* -Nobel/Straumann | £890 | £1,199 |
| Sinus lifting | £525 | £799 |
| Veneer | £229 | £299 |
| Whitening | £220 | £349 |
| Deep cleaning | £90 | £140 |
| Inlay | £229 | £299 |
| Tooth Fillings | £50 | £80 |
| Root Canal Treatment | £140 | £190 |
| Tooth Extraction | £60 | £80 |
| Wisdom Tooth Extraction | £99 | £149 |
| Dentures/arch from | £300 | £359 |

A personalised, all inclusive dental service
Euromedical Tours realise that you are looking for more than just your treatment when travelling abroad; most of all it is your peace of mind. Therefore, they offer a fully inclusive service that includes:
Meeting you at the airport on arrival
Providing you with all transfers for your consultations and treatments,
Helping you with finding a hotel that best suits your preferences,
Providing you with a local mobile phone to keep in touch with your clinic,
All of these services are complimentary and totally free of charge.
Dental treatment abroad warranty
If a problem occurs or you have concerns regarding your treatment, you can always contact the dentist or Euromedical Tours via e-mail or phone. If you need personal attention, you are welcome to come along to our partner dental clinic. They give full guarantee for Euromedical Tours services, with all concerns addressed and treated without any delay or additional treatment cost to you.
Cosmetic surgery in Hungary, Turkey, India and Pakistan
Turkey h

as the largest number of internationally accredited hospitals and India the maximum number of healthcare professionals who have had post-graduate training and experience in the UK. Euromedical Tours provide access to an extensive network of hospitals, internationally qualified consultants, excellent nursing care and facilities that measure up to certified standards of quality, clinical governance and best practice.
Cosmetic surgery services available
If you are looking to improve your sense of well-being through cosmetic and corrective surgery and cosmetic dentistry, contact Euromedical Tours.
The following cosmetic surgery procedures and treatments are available through Euromedical Tours: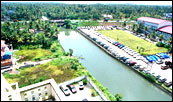 Breast enlargement
Breast reduction
Breast uplift
Nose reshaping (Rhinoplasty)
Liposuction
Eyelid reduction (Blepheroplasty)
Tummy tuck (Abdominoplasty)
Face-lift
Let Euromedical Tours help you smile again and feel good about yourself; your treatment will help fund the free treatment of those in need but who cannot afford healthcare!
Countries where treatment is provided
India
Pakistan
Hungary
Turkey
Czech Republic
United Kingdom
Croatia
Videos
Treatments
Contact details