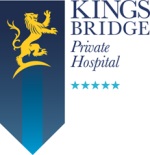 Kingsbridge Private Hospital

Private hospital in Belfast, United Kingdom
About Kingsbridge Private Hospital
Kingsbridge Private Hospital is part of The 3fivetwo Group, Northern Irelands leading private healthcare provider. Kingsbridge Consultants work to the highest evidence-based standards utilising advanced technology in state-of-the-art facilities in a 5-star private hospital in Belfast.
They can provide you with the best diagnostic testing and scanning facilities available in the north of Ireland, as well as access to highly qualified and experienced consultants who are renowned in their specialist medical fields.
Orthopaedic treatments available at Kingsbridge Private Hospital in Northern Ireland
Hip surgery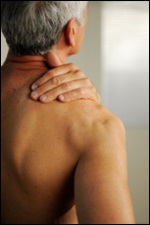 Some of the investigations available at Kingsbridge Private Hospital include:
X-ray Used to provide images which can help with the diagnosis of acute and chronic diseases and trauma, including fractured or dislocated bone, joint and lung disease
CT - CT is a painless, non-invasive and accurate method of imaging soft tissue, lung, bone and blood vessels, which provides true multi-planar images of the entire body
MRI - Magnetic Resonance Imaging, also known as MRI is used to take images of the body's organs. Unlike CT scans or traditional X-rays, MRI does not produce X-rays.
Blood Tests Kingsbridge Private Hospital offer a comprehensive range of blood tests which may be useful in diagnosing certain conditions and finding effective treatment.
Ultrasound Scan Ultrasound Scans can be used to diagnose a range of conditions where X-Ray, CT or MRI scans are not needed. In some cases Ultrasound Scans may be offered before other scans as a preferred choice.
Consultant Orthopaedic Surgeons at Kingsbridge Private Hospital
Cosmetic surgery in Belfast
Breast surgery is indicated for a number of reasons. Are you dissatisfied with the shape or size of your breasts? Do you experience back or neck pain because your breasts are too large? Perhaps your breasts have lost their shape after pregnancy or weight loss. The following breast procedures are available from Kingsbridge Private Hospital in Northern Ireland:
Breast reduction surgery
Breast augmentation (or breast enlargement or enhancement)
Breast uplift (or mastopexy)
Excess skin or fatty tissue around the abdomen may follow childbirth or significant weight loss. This condition can causes distress for both men and women. At Kingsbridge Private Hospital in Northern Ireland, you can have the following abdominal procedures:
Tummy tuck (or abdominoplasty)
Liposuction
Facial cosmetic surgery may be performed for a variety of reasons; to remove the signs of ageing, to correct an abnormality or to address bags under the eyes. At Kingsbridge Private Hospital in Northern Ireland they offer the following facial surgeries:
Eye-lid surgery
Rhinoplasty
Face-lift
Tag and mole removal
Procedures available at Kingsbridge Private Hospital in Northern Ireland include:
Labial reduction (labioplasty)
Vaginal tightening
Vaginal repair
Other cosmetic treatments available in Belfast
As well as cosmetic surgery, The 3fivetwo Group in Northern Ireland offer further aesthetic treatments including:
Gynaecological surgery and treatments from Kingsbridge
Gynaecological problems affect women of all ages, from the late teens through menopause and into old age. Kingsbridge Private Hospital in Belfast, Northern Ireland provides a comprehensive range of gynaecological services including consultations, screening, investigations and surgery, to meet the needs of women of all ages.
Usually a colposcopy is carried out after an abnormal cervical screening test result. A colposcopy provides an examination of the cervix and the cells that line it, to give a better idea of how advanced the cell changes are.
Gynaecological surgical procedures available at Kingsbridge Private Hospital in Northern Ireland include:
Hysterectomy
Ablation
Tension-free Vaginal Tape (TVT)
Hysteroscopy
Laparoscopy
Oophorectomy
Prolift Repair
Laparoscopically Assisted Vaginal Hysterectomy (LAVH)
This is the investigation of the function of the lower urinary tract the bladder and urethra. It assesses factors such as urine pressure and flow rate as well as clinical assessment. It is often used to discover the causes of conditions such as incontinence and difficulty passing urine.
Consultant Gynaecological Surgeons at Kingsbridge Private Hospital
Treatments
Internet details